Welcome to Indiana, The Cross Roads
It makes sense that we'd end up at some point here for Orange Tour. True to its motto, "Cross Roads of America," Indiana has more miles of Interstate Highway per square mile than any other state. In Georgia, we say, "All roads lead to Peachtree," but maybe in the U.S., all roads lead to Indiana. […]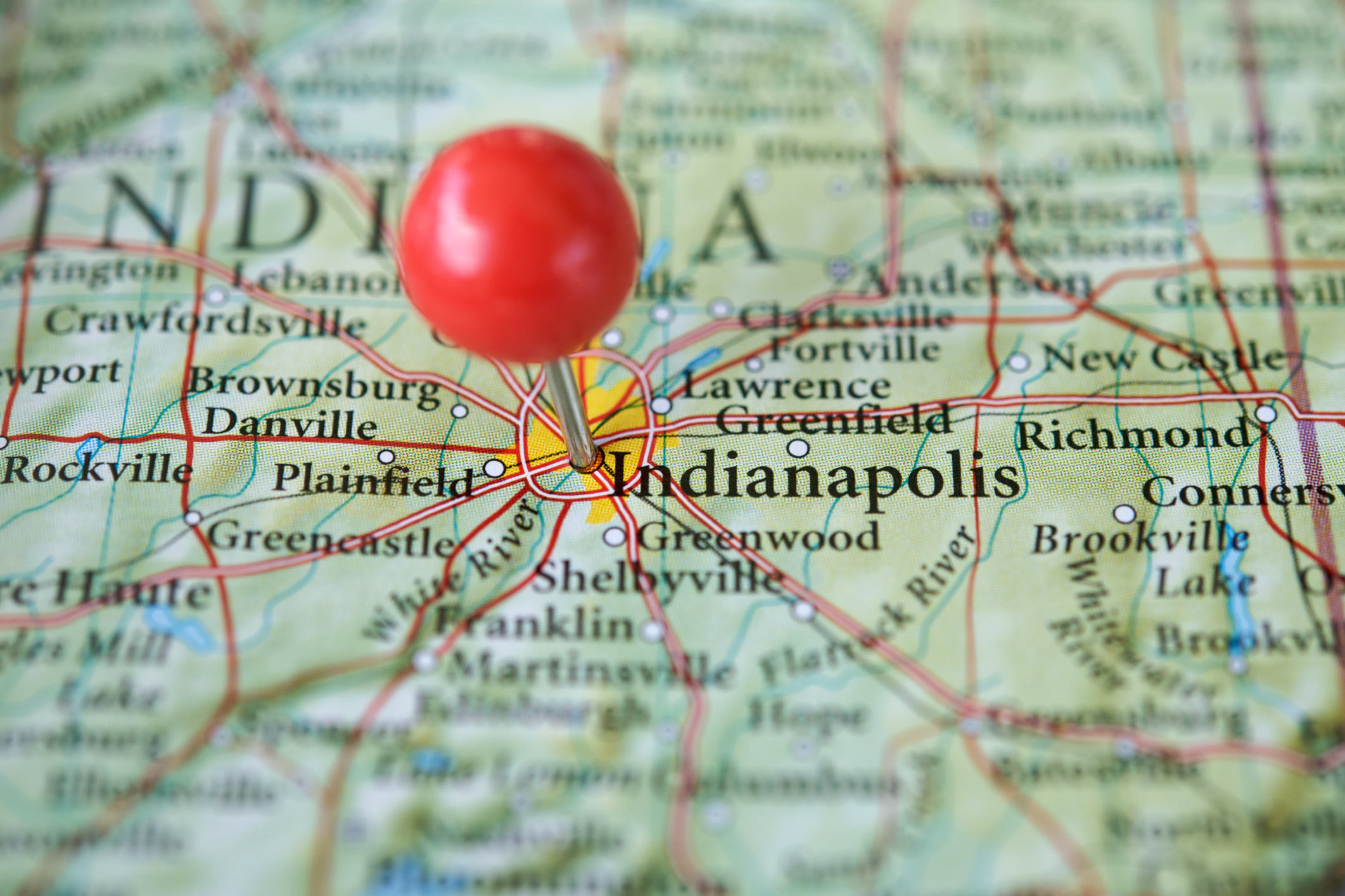 It makes sense that we'd end up at some point here for Orange Tour. True to its motto, "Cross Roads of America," Indiana has more miles of Interstate Highway per square mile than any other state. In Georgia, we say, "All roads lead to Peachtree," but maybe in the U.S., all roads lead to Indiana. Anyway, we're just happy to be here.
But in taking a closer look, the term "cross roads" may also indicate the rich background Indiana brings with it, where many people, decisions and turning points influence us to this day. So, just like explorers Lewis and Clark set out from Fort Vincennes on their exploration of the Northwest Territory, we are going to discover a few interesting facts about Indiana.
Sports:
Indianapolis Motor Speedway is the site of the Indianapolis 500, which first took place on May 30, 1911. Held every Memorial Day weekend, the race is 200 laps or 500 miles long.
The first professional baseball game was played in Fort Wayne on May 4, 1871.
Pop Culture:
A person from Indiana is called a "Hoosier." The term first appeared in the 1830s. There are many theories as to the origin, but no one seems to know exactly where the term came from.
Famous Hoosiers include Orville Redenbacher, James Dean, Michael Jackson, David Letterman, Mark Spitz, Larry Bird, John Mellancamp, Steve McQeen, Florence Henderson, Sydney Pollack, and Wilbur and Orville Wright.
Elvis Presley's last concert was in Indianapolis at Market Square Arena in 1977. He died three months later.
Santa Claus, Indiana, receives more than a half million "Dear Santa" letters at Christmastime every year. And Santa's little helpers are sure to get them to the North Pole in time for Christmas.
Theme parks were invented in Indiana. The world's first theme park opened on August 3, 1946, in Santa Claus, Indiana. Santa Claus Land opened a full nine years before Walt Disney opened his park in California.
History:
Indiana is Latin for "Land of the Indians."
The farming community of Fountain City in Wayne County was known as the "Grand Central Station of the Underground Railroad."
Wabash, Indiana, was the first electrified city in the U.S.
Indiana has been the home of five vice presidents and one president.
Whitestown, our host city, was named in honor of Albert S. White. Mr. White was the president of the railroad that was built through Whitestown, a United States Senator from Indiana and a leader in the movement to abolish slavery in the United States. Mr. White also knew Abraham Lincoln, who moved to Indiana when he was seven years old and grew up there.
The world's first transistor radio was made in Indianapolis.
Johnnie Appleseed is buried at Fort Wayne, Indiana.
Agriculture and Commerce:
Indiana is the top popcorn-producing state in the nation. In fact, 90 percent of the world's popcorn is grown in Indiana.
Deep below the earth in Southern Indiana is a sea of limestone that is one of the richest deposits of top-quality limestone found anywhere on earth. New York City's Empire State Building and Rockefeller Center as well as the Pentagon, the U.S. Treasury, a dozen other government buildings in Washington, D.C., as well as 14 state capitols around the nation are built from this sturdy, beautiful Indiana limestone.
Indiana houses the second largest FEDEX hub in the U.S.
Odd, But Interesting:
It is against the law to pass a horse on the street in Indiana.
Batesville Casket Company, of Batesville, Indiana, is the largest casket manufacturer in the world.
Peru, Indiana, was once known as the "Circus Capital of America."
Join us in Whitestown or any one of the remaining Orange Tour cities: www.OrangeTour.org. Lead Small training will take place the night before every Orange Tour stop. Anyone with a tour ticket can attend for free. Those without a tour ticket may attend for $19. For more information, please visit www.OrangeTour.org.
Follow Us
Stay connected to us and be the first to know about exclusive deals and upcoming events.