Do Big Things By Leading Small
by Mike Clear We have a big challenge. A BIG challenge. Most studies today indicate that at least half of students will walk away from their faith in college. Why? Professors that are too pushy? Roommates who are too radical? Cynical sweethearts? Although these may be the easy mark, the reason they walk away from […]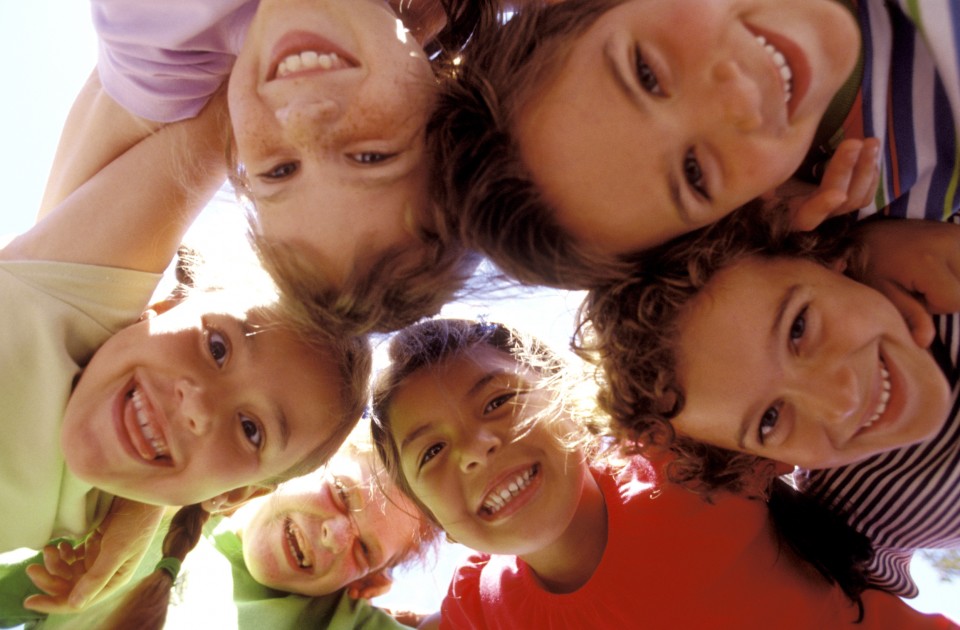 by Mike Clear
We have a big challenge. A BIG challenge.
Most studies today indicate that at least half of students will walk away from their faith in college. Why?
Professors that are too pushy?
Roommates who are too radical?
Cynical sweethearts?
Although these may be the easy mark, the reason they walk away from their faith is not something they come across on campus. Rather, it's something they bring from home. For most, it's an immature, borrowed, untested or fragile faith.
Now, before you start the blame games, we, as parents and leaders in their lives, didn't necessarily fail them. Just think about their stage of life.
They are young.
They have a lot to learn.
They have yet to experience life at it's fullest.
But what's the solution?
We believe it's the small group leader. The goal of a small group leader is to raise kids with a stronger faith, with what we call authentic faith.
What does that look like? It's probably something like Paul described to Timothy in 1 Timothy (paraphrased), "Okay son, listen up because you are out on your own now—ready to do what God called you to do. You will need to hold onto the commands I'm giving you so that you can fight a good fight. Hold onto faith. Have a good conscience. Don't reject them and suffer like others have done."
Isn't that what we are after? We want a generation to grow up holding onto a faith that is rooted in Scripture. We want kids who place their trust in God, not only in a moment, at VBS or on the last night of camp. But every day.
We want them to have a really BIG faith—an authentic faith.
And the only way you can cultivate authentic faith is through leading SMALL.
You say, "What do you mean by lead small? Shouldn't I make a BIG difference?"
Most people dream of finding an opportunity to do something BIG.
That's why we . . .
Accumulate Facebook friends and Twitter followers.
Make videos in hopes of going viral.
Climb the corporate ladders.
Audition for "So You Think You Have The Voice to Dance with the Biggest Loser Stars."
But what if the biggest things are really accomplished by doing something small? When we lead small we realize that what you do for a FEW will always have more potential than what you do for MANY.
At Orange we are absolutely convinced that if every child had a place to belong and someone to believe in them, it could radically affect their faith and their future.
Now, I can't do that for every child. I can't even do it for very many. But I can do it for a few.
Discipleship is essentially about us building a relationship strategically with a few people, doing life with them to understand who God is in a way they can touch, see, feel and hear their faith every day.
We lead small to build an authentic faith.
If you are a small group leader, you're a little bit of a parent, teacher, and coach. You've made a choice to invest strategically in the lives of a few over time so you can help them build an authentic faith.
And this is the way we're wired. God created us for community. He created us to be relationally connected. The New Testament shows how Jesus discipled. He didn't just have the crowds of people who followed and listened to him. Jesus illustrated community. He boiled it down to 12. And then He boiled it down to three. He built relationships with people. He discipled them by doing ministry with them, while He taught them.
Now, don't misunderstand me. I think you should build the largest church you can build. But at the end of the day, if it stops there, discipleship hasn't really started.
First Thessalonians 2:8 says, "So we cared for you because we loved you so much. We were delighted to share with you not only the gospel of God but our lives as well."
It's one thing to tell someone the gospel story. It's another thing to do life with them. There's power in understanding that truth has a platform, and that the greatest platform for truth is a relationship.
So, what exactly does it mean to lead small?
When you lead small, you chose to be present. Being present in the lives of other people is how you connect their faith to a sense of community.
When you lead small, you choose to create a safe place for kids. You want to make sure you're creating a level of confidentiality where people feel safe to share.
When you lead small you choose to partner with parents. This is how you nurture an everyday faith in a child because your role in their life is temporary while the parent's influence is lifelong.
When you lead small you also choose to make it personal. You've given a handful of people a front-row seat to how you live your life. You inspire your faith by your example.
When you lead small, most importantly, you choose to move them out. You engage their faith in the bigger story of their lives because you understand that what happens inside your few is measured by what happens outside your few.
Leading small is a really big job. This is a journey that you sign up for because you want to do something significant, and you care about the authentic faith of the next generation.
But it can also feel daunting. So, when you feel overwhelmed, when you feel stuck, when you feel paralyzed, know that all you have to remember is:
Your few are not problems to be solved.
They are people to be loved.
The best way to love your few is to lead small.
Mike Clear is the director of children's strategy at The reThink Group. He graduated from Mid-Atlantic Christian University in Elizabeth City, North Carolina, with a minor in ping-pong. Pior to coming on board at reThink, Mike was one of the founding pastors of Discovery Church in Simi Valley, California, where he served as the family minsitries director for nearly 10 years. Mike lives in Cumming, Georgia, with his amazing wife Crystal and their two children, Nash and Kennedy.
To learn more about leading small, visit https://leadsmall.org.
Lead Small training will take place the night before every Orange Tour stop. Anyone with a tour ticket can attend for free. Those without a tour ticket may attend for $19. For more information, please visit www.OrangeTour.org.
Follow Us
Stay connected to us and be the first to know about exclusive deals and upcoming events.