Time for Kickoff
by Misty Phillips Do you have a game plan to connect with parents this fall? It's a great way to kick off the fall season since families are back in the swing of school and routines. As leaders, we want to do all we can to help parents create a rhythm with their families as […]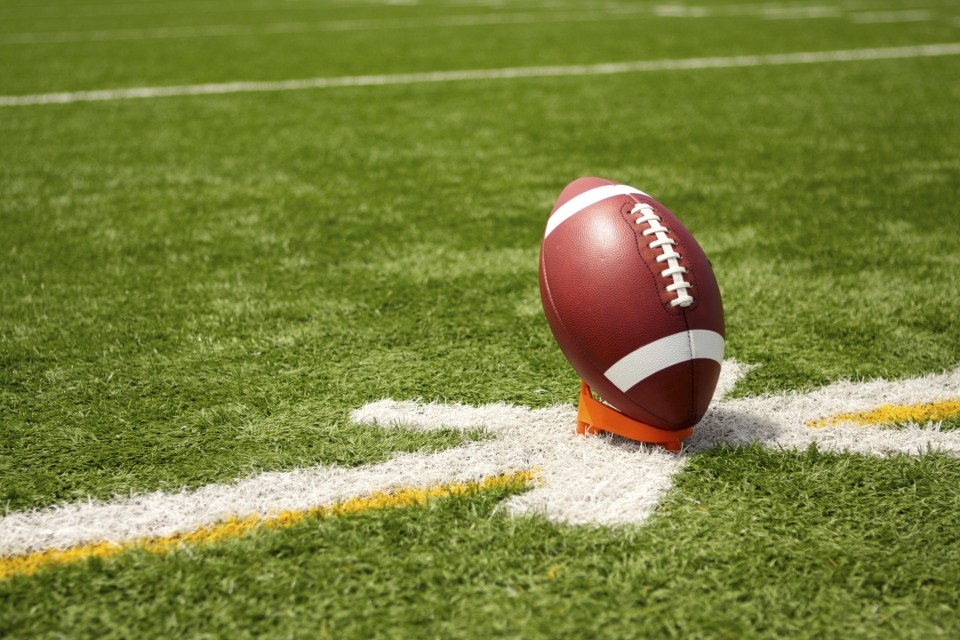 by Misty Phillips
Do you have a game plan to connect with parents this fall? It's a great way to kick off the fall season since families are back in the swing of school and routines. As leaders, we want to do all we can to help parents create a rhythm with their families as they build on what is taught in church each weekend. Fall is a great time for not only a team huddle, but also connecting with parents to share your game plan in your ministry.
Here are a few ideas for your game plan from our Orange Specialists. Whatever you do as you kick off fall, remember that FUN matters! After all, parents were formerly kids!
Playbook #1 – Family Kick-Off
Create a meeting time around when most parents are available. With fun in mind, how about inviting a family to a donut fest, an ice cream social or a pizza celebration before or after a service time? Gather parents for a focus time to cast vision and talk partnership. Why not also create a kid's activity to occupy kids while you talk vision to parents for a short time. Broadcast the great tools you will be using for partnership, (the Parent CUE App is a great start).
Be sure to include small group leaders in the mix to meet parents. A strategic family kick-off meeting will help you have a winning ministry season. And don't miss the opportunity to include an invitation for parents to serve with you. As we lead, sometimes we forget that though they are in the throws of parenting, they have some amazing gifts they'd like to use.
Playbook #2 – Parent Night Out
Want to partner with parents? Give them the gift of time. Offer a parent night out where you offer a great movie night or activities for kids while they are away for a few hours. Use the beginning of the event to cast vision and talk partnership. Have your small group leaders meet the parents. How about using MarriedPeople to begin to build strong marriages while you're at it?
Playbook #3 – Fall Family Photo
How about making a fall family photo opportunity for your families before or after church? Provide a photographer (set up a nice fall, orange backdrop at your church at little expense), or rent a photo booth to have on location. Talk with parents as they wait for the photo to be taken and encourage them that you want to partner with them this fall! Have your small group leaders there to introduce themselves and get acquainted. Mail the photo to them with details on all the great tools to help them reinforce what happens at church all week long. It would be great to use these photos to broadcast partnership in your ministry area. How about creating a magnetic photo frame which says, "Family: We're in this Together," with your church/ministry name?
Playbook #4 – Parent Meeting Fun
Give away some fun items as a drawing to draw parents in to be present. Talk partnership with parents and vision, plus add some fun with a drawing—a "must be present to win" type of deal. Local businesses love to donate and help families, so ask around in your community!
Make a double win and build into marriages at the same time. How about a give away for a date night? Add some trivia questions about parenting that to be answered in your meeting (e.g., how much does it cost to raise a child, etc.) Be creative. Have fun with the idea of doing some fun drawings around casting vision for partnering with families. Keep it short, to the point, and FUN!
Playbook #5 – Map It
Do you have a game plan for how to engage families at different ages and stages of their lives? Check out Parker Hill Community Church Family Map they created for families: ParkerHillFamily.org/family-map. This way, your entire ministry team works together with an action plan for milestones that happen within families. That's partnership. Have a game plan to meet and partner with parents while they are in the challenging stages of raising kids.
Playbook #6 – Fall Parent Small Group Study
Parenting Beyond Your Capacity is a great book for parents to learn what happens when they partner with the church. Each chapter includes study questions. Help parents win as you partner with them with resources like a book study.
Playbook #7 – Plan for Stronger Marriages
Check out this amazing tool for building stronger marriages at your church. Why? Because one of the greatest gifts a church can give a child is parents whose marriages are thriving.
If you would like to brainstorm more ideas to partner with parents this fall, be sure to connect with our Orange Specialists!
Misty Phillips has over 25 years of experience in children's ministry—first as a volunteer, then pastoral staff directing children's leadership teams. She has launched First Look, 252 Basics and a Family Experience environment while leading. Misty's sweet spot is training and motivating volunteers. She joined the Orange staff as an Orange Specialist in 2009 so she could share her vast experience with churches around the country. A Missouri native, she is ever so happily married to Tim, mom of 4, and nana to 5.
Follow Us
Stay connected to us and be the first to know about exclusive deals and upcoming events.