Book Study: Make Believe, Week 4
by Leslie Galema For week 1 of the Make Believe book study, click here. For week 2 of the Make Believe book study, click here. For week 3 of the Make Believe book study, click here. Last week, I woke up early, packed up my younger two kids, and headed two hours south to pick up our […]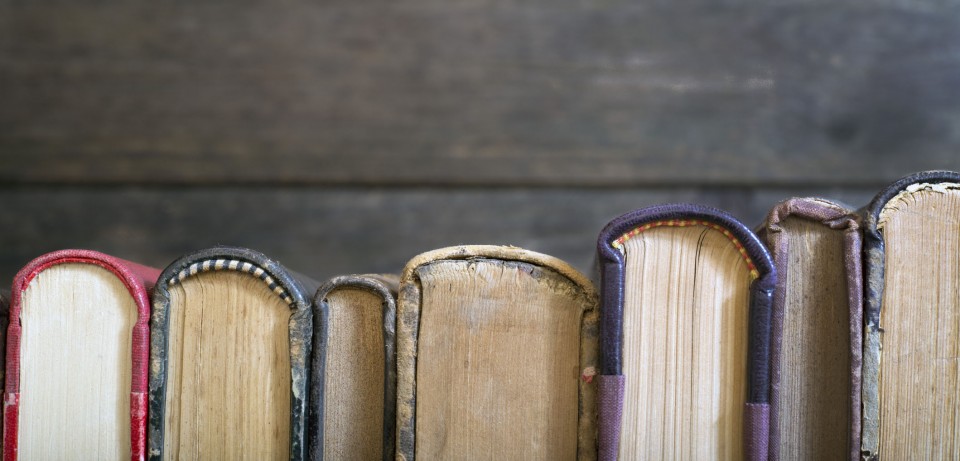 by Leslie Galema
For week 1 of the Make Believe book study, click here.
For week 2 of the Make Believe book study, click here.
For week 3 of the Make Believe book study, click here.
Last week, I woke up early, packed up my younger two kids, and headed two hours south to pick up our oldest daughter at camp. She had been gone for a week, and I missed her! We arrived, and as I scanned the large group of sleepy 10- and 11-year-olds—and saw her—she locked eyes with me with a look of annoyance. I was instantly reminded that she is entering the years that I had only heard about as a parent: the preteen years. I am losing my cool points with her. I reached in to hug her and she was horrified!
Daughter: "Mom!!!! No! Not in front of my friends!"
Me: "Oh! Sorry, what do I do? Fist bump? Shake hands? High-five?"
As I collected her bags, I was greeted by a couple of the college-age camp counselors that used to be part of our student ministry. They hugged me and were so happy to see me!
My daughter stood there, with her mouth hung open, as her cool camp counselors acted as if I were a local celebrity. The way these camp counselors honored me in front of my daughter, handed me back some leverage with her! I don't know if I could put a price tag on what they did for me that day.
In that moment, I understood what it really meant to "Widen the Circle." The kids I had mentored over the years were now leading my daughter. I knew that, though my daughter may think I am an embarrassing two-headed monster, I still have influence—I just needed to be intentional about who I positioned in her life that would echo what I said in a cooler way.
This week, it's personal. I am both a parent of someone in student ministry and a leader in student ministry. As student ministry leaders, when we make believe that we need parents we . . .
1. Connect Parents with Leaders.
Train your Small Group Leaders to regularly connect with parents. Make sure that every parent knows the name of their son's or daughter's Small Group Leader. It is important that every parent knows how much their child's Small Group Leader cares about their family. Leaders should make it clear that they are not trying to replace parents—they are trying to reinforce them.
2.Connect Parents with Your Strategy.
Communicate your overarching goal and philosophy of your student ministry. Share your goal of partnering with parents. Invite parents to see your Large Group environment in action. If parents don't show, create a simple format for leaders to get a portion of the content to parents. However you decide to distribute content to parents, make it personal and face-to-face. (Not all parents read their email.)
3. Connect Parents with Other Parents.
As a rule of thumb, it is not a good idea to tell parents how to parent their children—especially if you have never parented one. Instead, allow parents to learn from other parents. Find a parent who has already raised a teenager or two, is gracious and self-aware, and has the time and ability to effectively monitor a parent Facebook page. Let the leader know which topics you are currently discussing in student ministry. Your content will hopefully give them a head start when it comes to creating discussion points online.
4. Connect Parents with Their Kids.
One of the things about the XP3 Students curriculum is that they provide series-based email content to parents. It's called Parent CUE, and it is designed to get parents off the bleachers and into the game. This is a great way to get a conversation started between parents and their teenagers about what they are talking about in student ministry. Another way to connect parents with their kids is by providing a family series each year. These kinds of series can encourage students to fight for their relationships with their parents.
5. Connect Parents with big Moments.
Big moments create big opportunities for you to connect with parents. Celebrate life-changing experiences like baptism in a way that parents can be a part. If we believe that parents are the most influential people in their kids' lives, they will not want to miss their child being baptized!
IMAGINE!
Creating a culture where parents are plugged in, does not happen overnight. It takes years of intentional strategic work. It can seem overwhelming when you're passionate about creating this kind of culture in your student ministry but you are drowning in all the other tasks that come with being a student pastor. I get it! Sometimes it feels like we are so busy working IN student ministry that we can't work ON it.
Maybe that is where we should start!?
How do we get to a place in our ministry when we are working from a 30,000 feet perspective? What are some ways that have helped you? Delegation? Time forecasting? Meet me in the comment section and let's brainstorm some ways!
Leslie Galema is not stranger to Orange. A self proclaimed "Orange groupie," Leslie has spent the last 7 years leading children, student and family ministry in both church plant and larger church settings. While serving as an active part of her church youth group as a Small Group Leader for 8th grade girls, Leslie has also decided to punch fear in the face and pursue her dream of writing. You can keep up with her on her blog lesliegalema.blogspot.com and on Twitter @lesliegalema. Leslie lives in Indianapolis, Ind., with her husband Adam and their three children Cassity (age 9), Jared (age 7), and Ryleigh (age 4).
Follow Us
Stay connected to us and be the first to know about exclusive deals and upcoming events.