Book Study: Make Believe, Week 2
by Leslie Galema If you're just joining us for the book study, week one is here. Part 3: You Will Leave One Day Since we have already decided that you want to do this job forever—or at least for a long time—maybe one of the best things you can do is start acting like you […]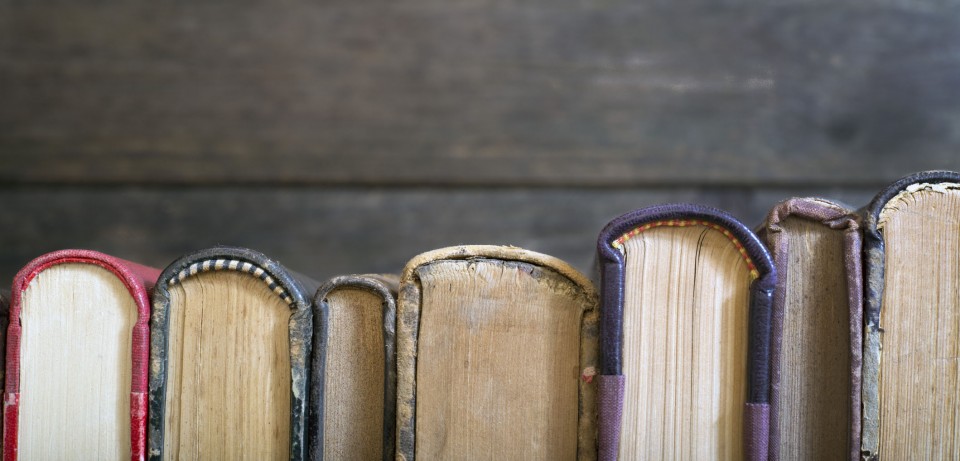 by Leslie Galema
If you're just joining us for the book study, week one is here.
Part 3: You Will Leave One Day
Since we have already decided that you want to do this job forever—or at least for a long time—maybe one of the best things you can do is start acting like you will leave one day. If you make believe that you will leave one day, you will build something that can outlast you. And the only way to build something that will outlast you is to find people who will outlast you.
Most student ministries are built more like a game of Jenga®. Their foundations are assembled around one to three full-time staff people and, if any key people are taken out of the construction, the whole thing could come crumbling down.
If you build a bigger house or a taller building, you need a larger base and more support beams.
The more healthy leaders you have = the more students you can effectively reach.
The more students you can effectively reach = the larger you can grow in a healthy way.
How do we do this? Well authors Ben Crawshaw and Kevin Ragsdale offer three ideas to building a stronger foundation.
1. Re-Prioritize Your Time. Spend more time with leaders than students. As a student pastor, the job of recruiting key leaders ultimately rests on your shoulders. You should be most intentional with those who are investing in students.
2. Share the Spotlight. Let someone who is not as gifted as you at speaking and help them get better. Let someone other than you make decisions, challenge the process, and give feedback. Let your best leaders start mentoring new leaders. Diversify your platform. Talent comes in all genders, ages, colors, styles and backgrounds. And chances are, your students do to.
3.Check Your Ego. Being competitive is great. Wanting to be the best is perfectly normal. But sometimes the best thing you can do as a student pastor is channel your competitiveness toward something bigger than yourself. If another communicator succeeds in your environment, then you succeed. If they effectively teach students, then you have done a marvelous job teaching the students in your ministry. Everyone wins!
Clothe yourself in humility. Find joy when others succeed. Brag on them. Celebrate them.
And maybe they'll help your student ministry thrive—while you're there and long after you leave.
Part 4: Your Senior Pastor is Right
Whew! Well, wasn't this a humbling, nail biter of a chapter!? There is not one of us that haven't thought that our senior pastor could learn a thing or two from us. It's frustrating when we are asked to do something in a way that we don't think will work or is the best option.
I love what Ben writes in the "Live What You Want Them To Learn" section.
He says that our students are under all types of authority: traditional parents, step-parents , mom's third husband, dad's live-in girlfriend , grandparents, teachers, coaches, tutors, band directors, on and on we can go. Some authority is great, some of it is challenging at best. However, we don't tell our kids to NOT honor those in authority just because they are not making wise choices! The Bible doesn't suddenly become irrelevant because a teenager faces an insolent authority figure. In fact, the more complex the authority the more impactful the truth can be.
The point is, if you stand in front of teenagers and tell them to respect and submit to their parents and step-parents, don't you think it would be of utmost importance for you to put those same principles in action. In other words: Shouldn't we practice what we preach?
Live what you want them to learn.
There are four suggested behaviors listed in the book that could help us live under the authority of our professional leader.
1. Ask the Question: What can I do to help? Any time you are listening, tuning in, and caring you're practicing humility.
2. The 40 List: Over the course of a year or two, work hard to learn some new things from your senior pastor—either through conversation, information, or observation. The goal is to glean 40 new positive insights. This will remind you of two things: First, learning from someone is better than criticizing them. And second, your senior pastor is smart.
3.Learn Something Together: Learning is a big deal and takes humility. Leaders use their imagination to spark faith in others. And one of the best ways you can strengthen your imagination is by learning. Take steps to learn with your senior pastor.
4. Follow. Follow like you want to be followed one day. That's it.
Imagine:
Okay, maybe you are not the senior pastor, but you are a leader! You lead teams of people! What is it like to be on your team? Specifically, what is it like for those YOU lead? It is easy to list the things that your leader does wrong, but turn the mirror on yourself! What do you suppose it is like to follow YOU?
Do you sometimes wish those on your team would ask how they could help you? Do you wish they could list the things they have gleaned from your leadership?
Follow like you want to be followed, takes a whole new perspective when you turn the tables on yourself! Let's do this!
Leslie Galema is not stranger to Orange. A self proclaimed "Orange groupie," Leslie has spent the last 7 years leading children, student and family ministry in both church plant and larger church settings. While serving as an active part of her church youth group as a Small Group Leader for 8th grade girls, Leslie has also decided to punch fear in the face and pursue her dream of writing. You can keep up with her on her blog lesliegalema.blogspot.com and on Twitter @lesliegalema. Leslie lives in Indianapolis, Ind., with her husband Adam and their three children Cassity (age 9), Jared (age 7), and Ryleigh (age 4).
Follow Us
Stay connected to us and be the first to know about exclusive deals and upcoming events.