Book Study: Make Believe – 5 Things Great Student Pastors Choose to Believe, Week 1
by Leslie Galema As a kid, I wasn't great in school. While my teachers were engaging the rest of my class in reading, writing, and arithmetic, I was hard at work drawing elaborate wedding scenes and spelling my name in "bubble letters." Some may call it "distracted" or a "short attention span," but I like […]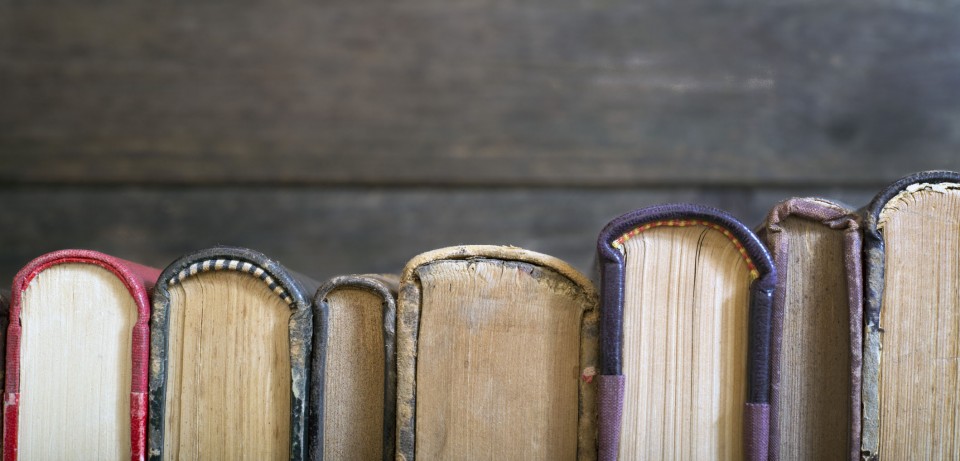 by Leslie Galema
As a kid, I wasn't great in school. While my teachers were engaging the rest of my class in reading, writing, and arithmetic, I was hard at work drawing elaborate wedding scenes and spelling my name in "bubble letters." Some may call it "distracted" or a "short attention span," but I like call it "creative." I collected Brides magazines from fourth grade until the day I got married, dreaming of a fairytale wedding of my own. I climbed trees with a purse around my shoulder, made my Barbies have rad dance parties to Vanilla Ice's "Ice Ice Baby," and used my dad's belt to strap my baby doll to me so that I could take her on a bike ride around the neighborhood. As I have gotten older, I have learned that my daydreaming is a lot less cute—especially when it comes to my job. It is not always popular to be the one around the table with their head in the clouds . . . but that is where you can pretty much always find me. I live somewhere in the land of "What Could Be" and love to dream of new ways to do old tricks. This month, I have the opportunity to lead the book study of Ben Crawshaw and Kevin Ragsdale's Make Believe. I hope that you will join us, whether you are a dreamer like me or not, I believe there is much to consider with this perspective of leadership and that you feel encouraged and challenged to make believe!
Part One: Great Leaders Make Believe
What did you make believe as a child? Were you a fireman, a wrestler, a princess, a cheerleader, a famous rock star or athlete? Most children have big imaginations! As we get older, we are encouraged to narrow our focus to things that are more "black and white." We tend to focus more on what already is than what could be. We begin to fear change and play it safe more and more.
In Make Believe, Crawshaw and Ragsdale put it this way: "Imagination is highly supported in childhood, but it's highly suppressed in adulthood."
It's true that imagination and faith are similar! Both stir us to believe something or believe in someone. That's why anti-faith and anti-imagination folks are always using the term "Get your head out of the colds" and "use your brain."
Faith takes imagination.
Faith isn't ONLY imagination but you need a little imagination if you are going to envision a God you can see or pray to—a God you can't hear audibly.
Just as it is sad when a child reaches an age when he or she is too old to play make believe because they have become too aware of the obstacles and the worst versions of themselves, it is also sad when we adults quit imagining how things could be and what it might take to get us there.
In other words: We let the harshness of reality weaken the hope of our faith.
PICTURE THIS:
When it comes to you and your role in student ministry . . .
Are you imagining?
Are you dreaming?
Is your faith growing?
Or have you let reality stifle your ability to believe?
Now, meet me in the comment section to share your dreams with us! What are you afraid of?

Part 2: You Will Be Here Forever
I once heard Perry Noble talk about the difference in ownership and membership. Noble said that when you are a member of a gym and your treadmill breaks, you simply let the people at the front desk know that they have a broken treadmill as you walk out the door. But if your treadmill at home were to break, you would be hunting down your owner's manual and calling the manufacturers to help you solve the problem.
When we "own" what we are doing, we tend to take responsibility for making it work!
Some of us have been in positions at churches that we knew that we weren't going to be at for long. We used that time as a stepping-stone to what we were hoping to do next. The trouble with that is that we tend to not give 100 percent. I know that I have been guilty of this! I have not cared about long-term because I wasn't planning to be there long-term.
In the book, Crawshaw and Ragsdale ask: If you are planning on doing something different later, doesn't that make your work all that much more important now?
Paul writes, "Whatever you do, work at it with all your heart, as working for the Lord, not for human masters," (Colossians 3:23).
When you make believe you will be here forever . . .
1. You develop perseverance.
2. You gain more confidence and contentment.
3. You foster a vision for your ministry that is bigger than the next six months.
4. You have a greater impact on the students you serve.
5. You grow leadership skills that will help you prepare for what's next.
If you make believe that you will be here forever, you will:
1. Work on making it great.
It's easy to distract yourself with what will be next for you; it is natural to have goals and ambition to get there. But what if you decided to become great at what you are doing right now, and let the future take care of itself?
2. Build a Network.
It is easy to look at other student pastors and become jealous and competitive. If you can't get to a place in life where you want what's best for other churches, other students, and other leaders, you're in trouble. "As iron sharpens iron, so one person sharpens another," (Proverbs 27:17).
Look for "iron" to sharpen you! We all have so much to learn from each other! We need others to encourage us, to steal ideas from, to share content with, and brainstorm and problem solve with!
Connect instead of compete.
3. Develop a Strategy.
The first thing I remember learning about the Orange Strategy is that a mission is only as good as its strategy, and that a strategy is a plan of action with an end in mind. A map is full of great information but if you don't know where you are going, the map is only words.
What is your mission? What are the things that you do that take you in that direction? Do your actions match your words? There are so many pastors that never think about strategy. Don't be one of those pastors.
Start doing things on purpose.

4. Never stop Learning.
Once you start to do things on purpose, strategic feedback can take your environment to the next level. Need suggestions?
Invite someone to come in and look at your environment with fresh eyes.
Ask your most trusted volunteer: "What is the worst part of our program?"
Ask another student pastor to observe your student ministry and answer these two questions:

What do I need to keep doing?
What do I need to stop doing?
The better the execution of a strategy, the more effective the student ministry.
IMAGINE:
What are three things that you would do if you believed that you would be here—in the position you're in—forever?
Leslie Galema is not stranger to Orange. A self proclaimed "Orange groupie," Leslie has spent the last 7 years leading children, student and family ministry in both church plant and larger church settings. While serving as an active part of her church youth group as a Small Group Leader for 8th grade girls, Leslie has also decided to punch fear in the face and pursue her dream of writing. You can keep up with her on her blog lesliegalema.blogspot.com and on Twitter @lesliegalema. Leslie lives in Indianapolis, Ind., with her husband Adam and their three children Cassity (age 9), Jared (age 7), and Ryleigh (age 4).
Follow Us
Stay connected to us and be the first to know about exclusive deals and upcoming events.