Camp Reflection: Speaking to Kids
Last August, we wrapped up our Kids Ministry Summer with the annual Camp Woodside, our overnight camp for 3rd-5th graders at Center Lake Bible Camp in Tustin, MI.  My primary role for the week was to speak to the kids at the morning and evening sessions.  As I reflect on our week, I had a […]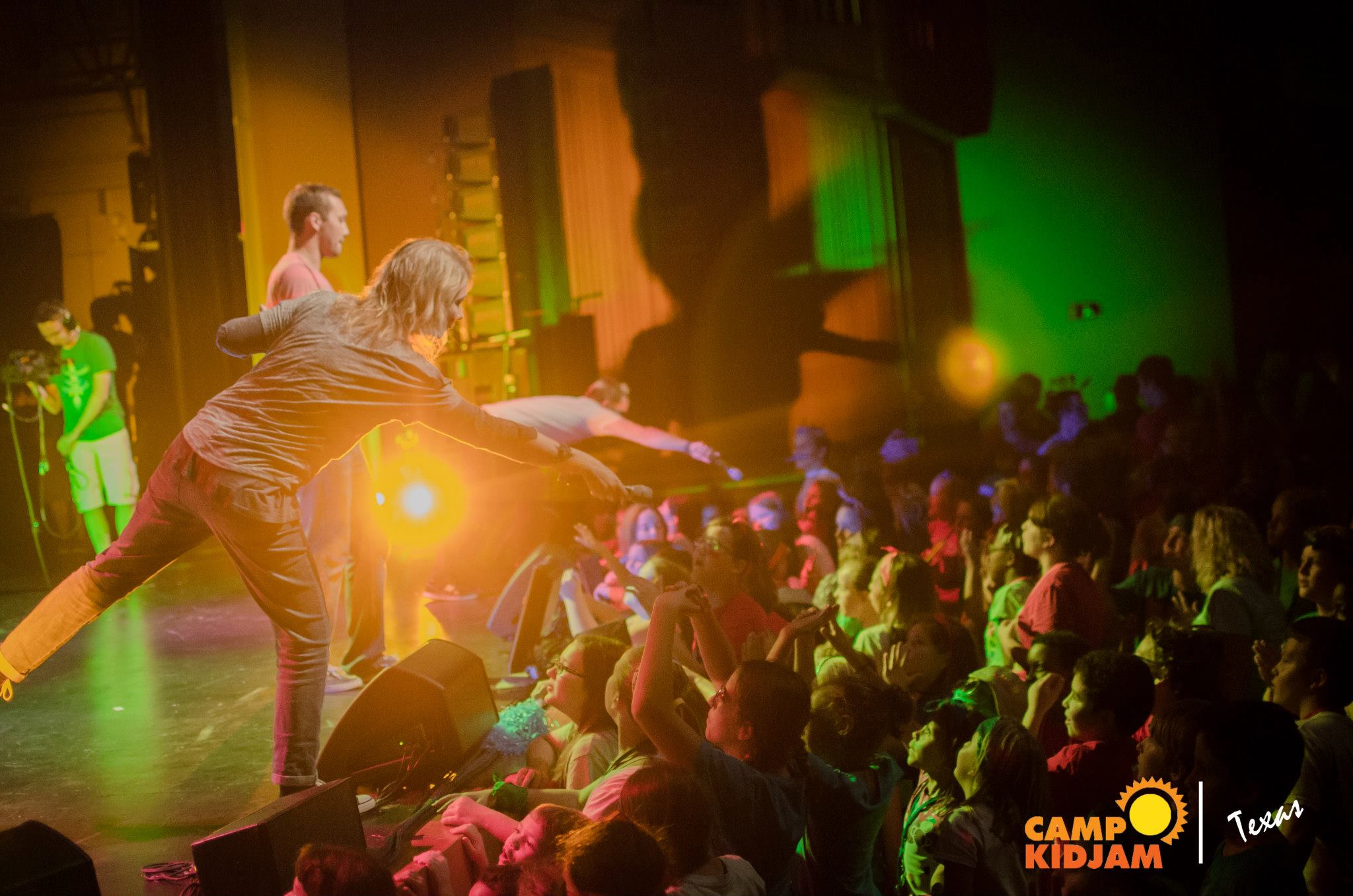 Last August, we wrapped up our Kids Ministry Summer with the annual Camp Woodside, our overnight camp for 3rd-5th graders at Center Lake Bible Camp in Tustin, MI.  My primary role for the week was to speak to the kids at the morning and evening sessions.  As I reflect on our week, I had a couple of thoughts about speaking to kids.  This may surprise some, but speaking to kids is different than speaking to teenagers or adults.
Here's 8 things to consider:
1.  Schedule – think about the time of day
We had two sessions and took into consideration that our morning session (9:15 am) kids would be more focused. They came straight from breakfast and this was their first real activity. The teaching/storytelling was longer, and we did more of our teaching during the morning session. The evening session began at 8:00 pm, and it was the last thing they did before showers.  They also were coming straight from an all camp game. We knew that their focus would be limited, and they would be falling asleep if I spoke too long.
2.  Consistent format
Kids respond to consistency because they like to know what to expect. We developed two 60 minute formats: one for the morning and one for the evening. The speaking time for the morning was about 20-25 minutes max. The evening was two 7-8 minute speaking times.
Morning Format:
Walk In Music – Countdown video – Live Welcome & Worship (3 Songs) – Host Video – Speak (15-20 minutes) – Host Out Video – Closing Worship (1 Song)
Evening Format:
Highlight pics/video from the day – Countdown video – Life Welcome & Worship (2 Songs) – Spoken Word Video – Open Talk (5 mins) – Funnier Than Thou Part 1 Video – Talk (7-8 mins) – Part 2 Funnier Than Thou – Closing Song & Bottom Line.
3.  Visuals
Kids don't naturally connect the dots of what we are teaching to their life.  It is our job to make the connection for them. We tried to give them a visual each time and let them see how God's story applied to their life. It can be a physical visual, a relevant story, or an illustration.
4.  Open the Bible
I felt that since we had older kids, this was a good time to really get them to use their Bibles. We asked that they bring them each session and I started out by having them open to the passage we were going to use. I had them follow along with me as I would read parts of the passage while I told the story. The 3 evening sessions (Tuesday, Wednesday, Thursday) we focused on Romans 12:1-2.
5.  Make it practical
Kids need to be told how it applies to their life, and so I gave them one action point each day. Let me emphasis ONE. If you try to do to much the kids will forget everything.
6.  Review
We were using "Turn It Up" curriculum from Orange as our guide, and each session I would spend time reviewing what we had covered in the previous sessions. The constant review help kids connect with the overall message and to connect the dots to what we were talking about.
7.  Watch the clock
Sometimes you have to quit while you are a head. During our Tuesday session, the first full day of camp, I had a few more things I planned on sharing that I cut because I was starting to lose the audience. They were done, and we were going long.
8.  Video
We utilized video in each chapel session for two reasons. First, because kids love videos. Second, Orange had provided some great videos with the curriculum. The "Funnier Than Thou" series was a huge hit. They were a nice change of pace, and it helped keep kids focus. I'm not an advocate of all video, but I do believe you have to leverage it as a tool.
This post originally appeared August 6, 2013, at PatRowland.me. Used with permission from the author.
Follow Us
Stay connected to us and be the first to know about exclusive deals and upcoming events.