How to Get the Most out of #OC14
Posted on April 21, 2014 at RobCizek.com. Do you want to supercharge your career? Consider regularly attending professional conferences. The connections and information we receive are well worth our time. Here are my tips for getting the most out conference experiences: Prepare: Before you go, review the conference web site. Do the pre-conference reading or listen to […]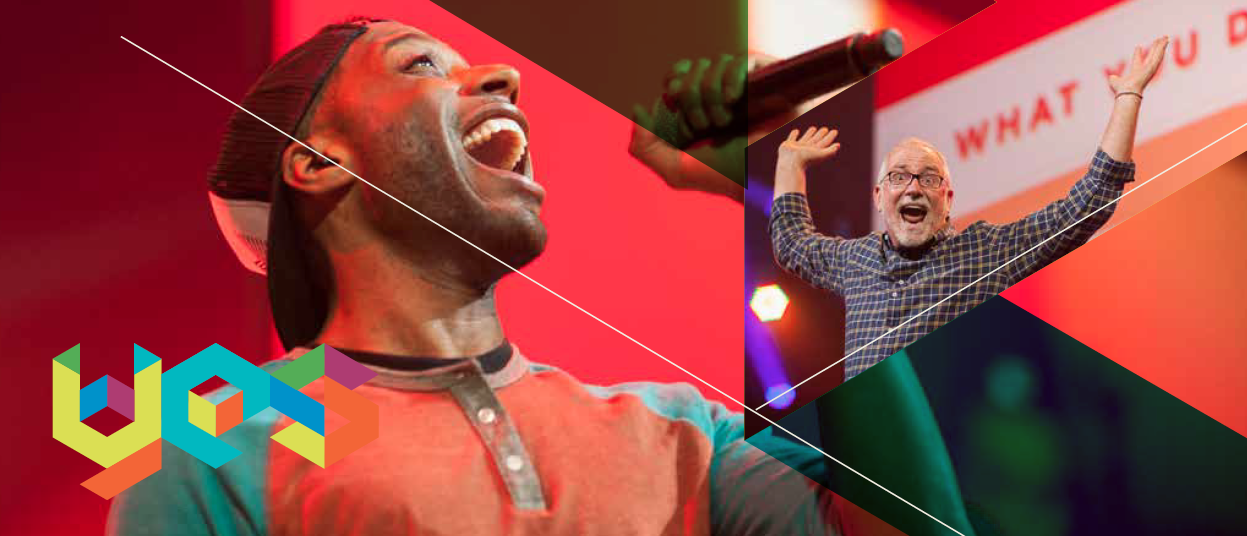 Posted on April 21, 2014 at RobCizek.com.
Do you want to supercharge your career? Consider regularly attending professional conferences. The connections and information we receive are well worth our time. Here are my tips for getting the most out conference experiences:
Prepare: Before you go, review the conference web site. Do the pre-conference reading or listen to the pre-conference podcasts. Some conferences have workshops the day before the main sessions begin. Arrive a day early and participate. Double check your travel plans to ensure you have enough time to comfortably make it where you need to be on time. Check your directions so you won't be lost and frustrated. You want to be relaxed and ready to learn when you arrive. Look at the list of people attending the conference and figure out who you will be looking for.
Take notes:  Take notes in each session you attend. They are excellent to share with others and for your own reference. Offer to send your notes to people you meet at the conference as a way to further connect.
Take pictures: Grab a few shots with your phone and email them back to the office and to your family. Let everybody see what's happening at the conference and your enthusiasm for it!
Prepare a report: When an organization spends hundreds of dollars to send you to a conference, a great way to say "thank you" is with a report. Write a brief summary sharing the main takeaways and new resources you found. Email your summary to your bosses and to anyone in the organization that might find it helpful. Mention the takeaways in your next staff meeting. Write a piece for the organization's newsletter or blog. The more broadly you share the information you gather, the greater value it will be to the organization. This is also a great way to set yourself up to attend the conference again in the future (what boss doesn't want to send a grateful employee who brings back information for everyone else?) Your report can also be shared on your personal social media streams to be of help to others.
Lead a session: There is a huge difference between simply attending a conference and leading one of the sessions. As a presenter you may receive discounted registration and access to "presenter only" privileges. People will see your name in the program and seek you out. You will connect with like-minded people when they ask questions immediately following your session. You don't have to lead one of the main sessions. Simply volunteer to lead a breakout session.
Network and Connect: Make some new friends! Most information at conferences can be obtained in articles, books or on conference videos. What you can't get anywhere else is the opportunity to meet other people. Strike up a conversation with the person sitting next to you. Ask questions during panel discussions. Participate in interactive roundtables. Introduce yourself to the speakers and conference organizers. If you hit it off with someone you meet, suggest going to coffee or a meal. Everyone is in the same boat at a conference. People will be glad you took the initiative to break the ice. Exchange contact information and offer to help people any way you can. Write thank-you notes to them when you get back and follow them in social media. Send them articles, leads or other resources that could help them.
Extend your time before or after the conference: Many conferences are intentionally held in places where there is nice weather and lots of activities. See if you can extend your stay a few days (at your own cost) and enjoy the travel. Bring a spouse or a friend with you (at your own cost).
Purchase conference videos and audio sessions: Buy the audio/video recordings and show them to your staff. Even if the recordings cost a couple of hundred dollars, it is still far cheaper than what you have already paid to attend the conference in person. Individual sessions can be shared during staff meetings. You can also hold a training day, where several of the sessions are shown to staff.
GETTING THE MOST OUT OF #OC14
The Orange Conference #OC14 is April 30–May 2 in Atlanta. Several thousand church leaders will gather to learn and connect.
Rich Birch has an excellent podcast on his unSeminary website (listen or watch here). In it, he interviews notable Orange leaders Elle Campbell and Carey Nieuwhof. Here is a summary of their tips:
Tips From Elle Campbell
> Read breakout session descriptions in advance. If you have multiple people going, divide up the sessions so different people can attend different sessions.
> In advance, find out who will be there. Tweet to your followers and ask who is attending so you can make connections during the event.
> Bring orange clothing.
> Bring business cards or fliers. Do promotional giveaways from a backpack.
> Bring your electronics and don't forget the chargers.
> Follow #OC14 and #ThinkOrange hash tags on Twitter.
> Follow Orange bloggers on the OrangeLeaders website (list of bloggers here).
Tips From Carey Nieuwhof
> Stay for the weekend to attend Andy Stanley's North Point Community Church.
> Hold a team debrief dinner following the conference.
> Write a report. Share your report on Google Docs so everyone can benefit from your learning. Taking notes in Evernote can help with this.
> Many times people at conferences are from your tribe. Meet new people. Look at name tags. Look for clues as to like-mindedness.
> For social media during the conference, make sure you have a good internet connection (preferably cellular data, because public WIFI can be a problem).
> Live streaming information will be available at OrangeLeaders.com and TheOrangeConference.com.
Rob Cizek is Executive Pastor at Northshore Christian Church, a non-denominational church of 1,500 and Christian academy of 1000 in the Seattle area. He oversees daily operation of the organization and its ministries. He also organizes a networking group for executive pastors in the Puget Sound area. Rob, his wife, Janice, and two children live in Everett, WA. Rob regularly posts resources for church leaders on RobCizek.com and Twitter at: twitter.com/robcizek.
Follow Us
Stay connected to us and be the first to know about exclusive deals and upcoming events.