Crazy Busy by Kevin DeYoung, Part 5
by Daron Dickens Many years ago I read the book, Boundaries by Dr. Henry Cloud and Dr. John Townsend. It changed my life. If you haven't read it, then once you have finished Crazy Busy, go straight to read it; do not pass "Go." Much like with Crazy Busy, it was amazing how this book […]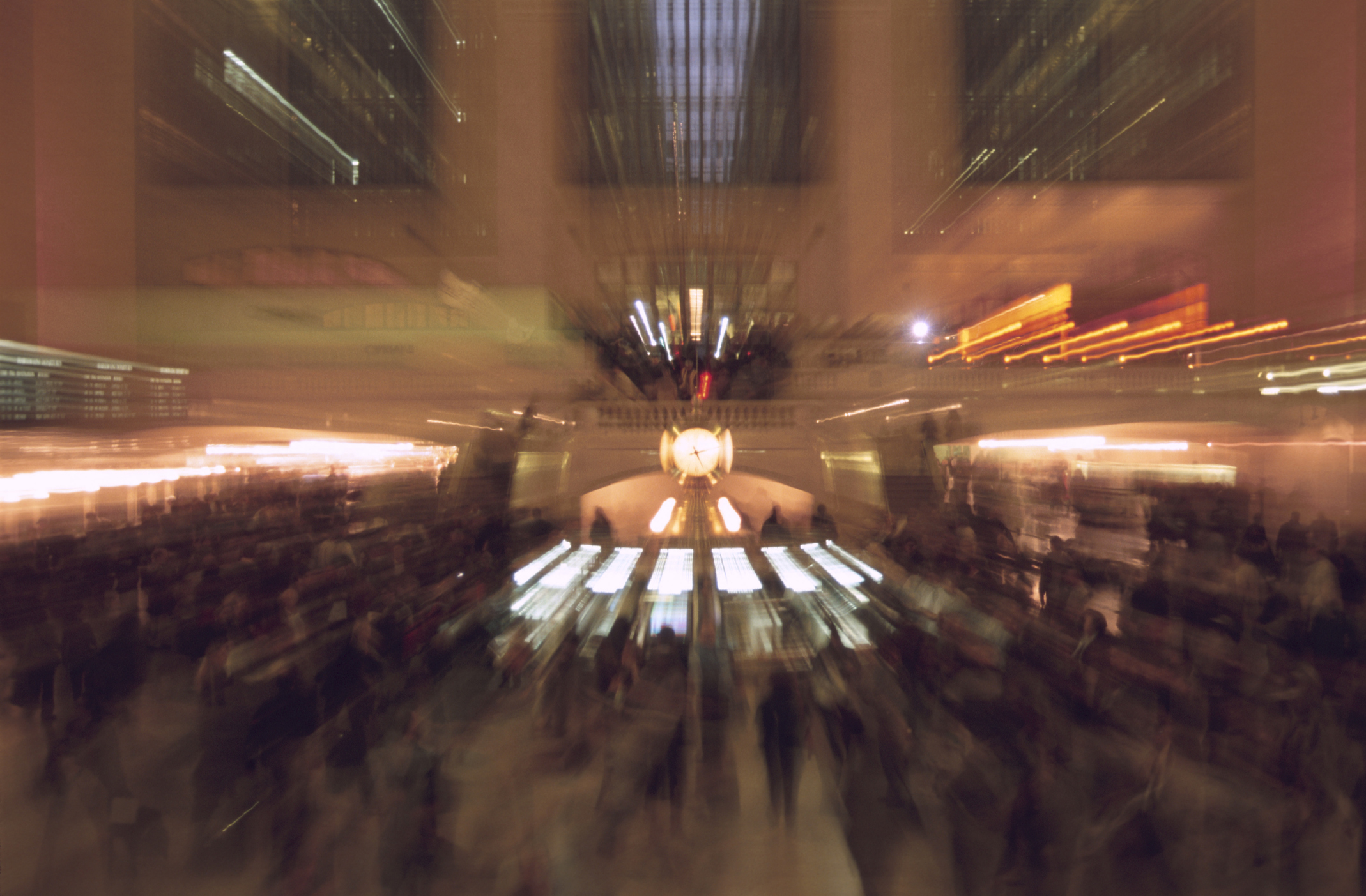 by Daron Dickens
Many years ago I read the book, Boundaries by Dr. Henry Cloud and Dr. John Townsend. It changed my life. If you haven't read it, then once you have finished Crazy Busy, go straight to read it; do not pass "Go."
Much like with Crazy Busy, it was amazing how this book uncovered all the things that I was struggling with and had no idea why. It also provided practical information to help me move from where I was to where I wanted to be. Over the years, I have shared this book with many people because it impacted my life so profoundly. I learned to set doable boundaries that allowed me to care for and love people, while still being able to say "No" at times.
Through watching others experience the concept of boundaries, I noticed an interesting thing. People seemed to get a lot of help from the book. It uncovered a lot of things they had been struggling with for a long time. They wanted a healthy life, and believed what the book was saying about implementing boundaries. However, in the process of implementation they often tripped up. Instead of the healthy boundaries talked about in the book, they went to hard-core, "none shall pass," 20-foot razor wire walls of boundaries. They were going from no boundaries that let everything in, to hermetically sealed boundaries that let nothing in. Extremes are easy and tend to be the natural way we swing if we are not careful.
Chapter 9: Embracing the Burdens of business
Diagnosis #7: You suffer more because you don't expect to suffer at all.
Kevin DeYoung wants to caution us about responding to Crazy Busy with the same extremes by, instead, doing something seemingly counterintuitive. He wants to encourage us to be busy. At this point in the book, it's easy to see helping people or spending time with your kids, or volunteering as the problem of busyness. Be careful of responding in extremes. You see, busyness is not always bad. Work is not bad. This book is not about taking on a life of laziness or sloth. It is not about saying "No" to everything that is hard.
There are things in our life that are just hard. Parenting can be hard. Planting a church can be hard. Starting anything that's different from the norm can be hard. Relationships take time and are often messy. Children take time, and Lord knows they're messy. The problem can occur when we think that we should not suffer.
Just because something might cause us to suffer or be uncomfortable doesn't mean we shouldn't do it. Just because it's hard doesn't mean it's bad. Just because it's hard doesn't mean it's sinful. If you don't believe me, take a look at the life of Paul. His life was very  busy. He wrote most of the New Testament, for goodness sake! Paul was busy, but he was busy with all the right things. As DeYoung says, "if we love God and love people, then you're going to be busy."
So, the answer to busyness is not to avoid being busy all together. Instead, with an intentional rhythm, making choices that respect others, staying true to our family core values with our schedules, and most of all looking to God to provide direction, we embrace suffering and busyness. We will find ourselves busy at times. We just need to embrace the business that comes from glorifying God. Don't be surprised if in those times of pressure, that God sustains you.
Chapter 10: The One Thing You Must Do
At this point you may be looking for a five-point plan to make your life smooth and eliminate all busyness, but don't look for it here. I think DeYoung says it best:
"I don't have the self help make over to offer. I can't fix your broken, busy life. I am having enough trouble dealing with my own. But what I can give you is one thing you really must do. Think of it as a one-point plan with no guaranteed results. Except it will bring you closer to Jesus. Which, when you come to think of it, is positively the best way to handle your busyness."
The idea of busyness is not new to our age. We have already taken a look at the life of Jesus and of Paul, but the story of Mary and Martha probably best captures the idea behind this one thing DeYoung is talking about in this chapter. We all know how the story ends. Martha complains to Jesus that Mary is not helping her. Jesus points out that Mary has chosen correctly to spend time with Him. I think we all agree with the story. I think for most of us we, however, probably relate more to Martha then Mary. In fact, this story may make you cringe a little bit when you hear Jesus' reply. I tend to want to tell Jesus, "Hey Jesus, I do want to hang with you. It is a great idea in theory, but just not very realistic day-to-day." If you feel this way too, it's not a problem. It's normal. It's just not the way Jesus sees it.
The Bible says that Jesus loved Martha. This is not a condemnation of Martha or even work. This is just about remembering to put what's first, first. It is not a recipe for every situation. It is about setting a priority to sit at the feet of Jesus first and foremost. The way we interact with Jesus now is through prayer and reading His Word. So, the one thing we must do is to be intentional to make time to read His Word and to pray. It is not a matter of being a bad person or going to hell if you don't. This is truly about aligning yourself so that you don't let the overwhelmed, tired, frustrated feeling of busyness consume you. This may sound like church propaganda or something I'm saying because I'm a pastor. It may sound crazy, but it's true. Just like the counterintuitive fact that exercise will actually give you more energy, giving time to God will actually allow you to make best use of the limited time you have left.
We all have things that have to get done each day, but as DeYoung asks, "out of all the concerns in our lives can we honestly say and show that sitting at the feet of Jesus is the one thing that is necessary?" If this were the one habit that you established every day, think about how all other actions and choices would be affected. Think how it would affect our perspective on our pressures and hassles. Think about how it would align the choices that we do make. Think about how we would see the world. Think about how we would feel at the end of the day.
Again, this cannot be an obligation or strictly a matter of willpower. That just won't last. Sitting at the feet of Jesus is not about doing more. It is about allowing Jesus to fill us up. That way, we will not have more craziness than we want because we have less Jesus that we need. When we sit at the feet of Jesus we become like Jesus. And that's the best, healthiest place we can possibly be.
QUESTIONS:
 What is something that you remember being very busy with, and maybe even considered hard at the time, but at the same time felt right?
 If someone recorded your life for a week and then showed it to a group of strangers, what would they guess is the "good portion" in your life? What would they conclude is the one thing you must get done every day?
 When thinking about making the one habit you must do every day about spending time in the Word and praying, what emotions immediately come up? Guilt? Joy? Tired obligation? Excitement?
 What is one thing you can do this week to help the habit of sitting at Jesus' feet become something you enjoy and look forward to rather than a thing of obligation?
 What is one thing in this book that you will take away with you?
 What is one thing that you plan to change about the way you approach busyness?
Daron Dickens serves as the GroupLife Pastor at Grace Community Church and as a Marriage and Family Therapist where he gets to live out his passion for helping people grow and connect in community with Jesus. He lives in Clarksville, Tennessee, with his wife, Margaret, and son, Truman, and is expecting a new bundle of joy this year. Daron enjoys reading, writing, coffee and all things baseball. Connect with Daron on his blog, Twitter, Facebook or Instagram.
Follow Us
Stay connected to us and be the first to know about exclusive deals and upcoming events.