Crazy Busy by Kevin DeYoung, Part 3
by Daron Dickens The topic of our children can be touchy. For this reason I highly recommend you read  chapter six of Crazy Busy for yourself before you make any judgments against the book solely based on what I am writing here. I think, however, we can all agree that our children are blessings, and […]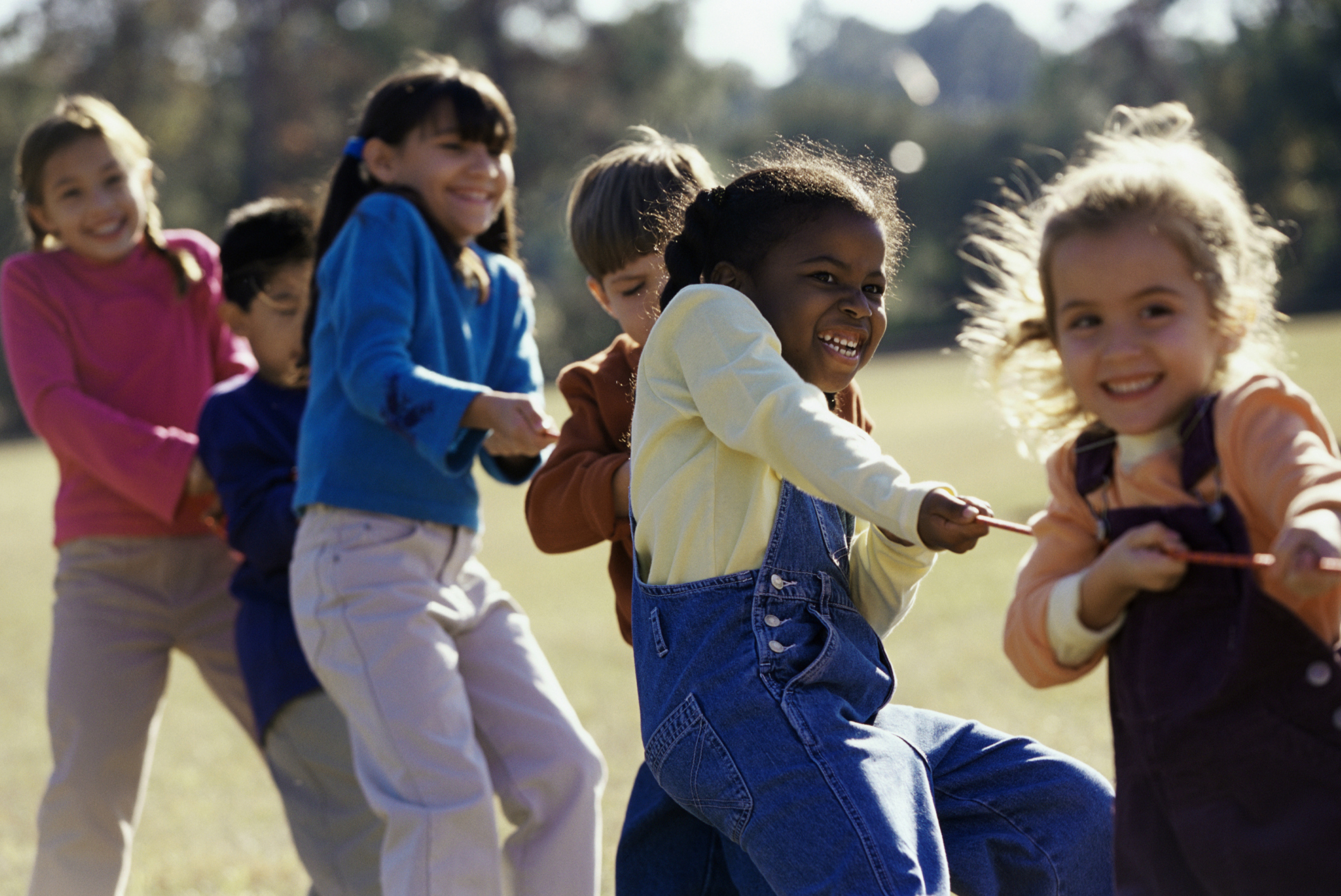 by Daron Dickens
The topic of our children can be touchy. For this reason I highly recommend you read  chapter six of Crazy Busy for yourself before you make any judgments against the book solely based on what I am writing here. I think, however, we can all agree that our children are blessings, and we want the very best for their lives. The questions that emerge are:
What does the best look like?
How much are we in control of that outcome?"
Chapter 6: A Cruel Kindergarchy
DIAGNOSIS #4: You need to stop freaking out about your kids.
Kevin DeYoung warns us of living a life ruled by Kindergarchy: rule by children. As a GroupLife Pastor this is the single largest excuse I receive for someone not being in community through a small group. They just don't have the time with all the things going on with their children. They attend every practice, every game or meet in the two or three activities their children are involved in—sometimes driving over two hours round trip on a daily basis. I can safely say that it hasn't always been this way. Though I remember the joy of hearing my parents cheer from the stands, I don't think they ever attended a full practice. What is more unfortunate is that many parents are transporting and sitting with their children from one event to another in total isolation. Parents living near each other, worshiping with each other, and driving to the same ball fields in isolation.
Before you judge me heartless or think I just don't understand, let me just say that I am all for safety and success when it comes to our children. I am an extremely hands-on father myself, and it is one of my greatest joys. I want my son to have every opportunity to live his life to the fullest. I just wonder how much control I have over that future. I will defend my choices to limit television, video games and processed sugar all day long, but I wonder how crucial those choices are to his overall success. Despite the fear that every choice can either make or break the future of our child (and believe me when I say I have an SUV full of fears), the research suggests that parents have much less impact in this area than we think. As DeYoung puts it: "We think of our children as amazingly fragile and entirely moldable. Both assumptions are mistaken."
I thought it would be funny to list my dad's top ten lectures, then tell you where I am in my life in these areas all this time later. Honestly though, I can't remember any. What I can remember is the things he did and the things he modeled for me. I remember that he acted as if every second a light was left on with no one in the room an ounce of Santa's blood was extracted by paper cut. He never said it, but I can almost see him looking in an empty room with lights blazing and yelling, "You're killing Santa!" What's the point here? Well, what parent models has far deeper impact than the rules they set. As DeYoung puts it: "Isn't the most important thing not what we do but who we are as parents? They will remember our character before they remember our exact rules regarding television and Twinkies."
There isn't a lot in the Bible about children and certainly nothing about whether to feed them organic or whether Baby Einstein actually works. The one thing that is very clear is that we should teach our children about God. One thing that my wife and I have done is to come up with the irreducible minimums, or core values, for our family. We made a point to put God at the center of these. With each thing we take on as a family we ask, "Do our core values play out in the way we are using our time, energy and resources?" Are we perfect? By no means, but this has really helped us stay calibrated. At the very least, it has helped us consider how to model Jesus to our kids through the model He gave us: The Church. God wanted His children to know how much He loved us and desired us to live our lives to the fullest. He did this through spending time in relationship that fostered the foundation on which real success is obtained.
QUESTIONS
What was the hardest part of the chapter about Kindergarchy to hear? Why do you think it bothered you in that way?
Where do you see your core values as a family play out in the way you are using your time, energy and resources?
If your child's behavior in adulthood was completely dictated based on your behavior what would it look like? What messages are they learning through your actions outside of the lessons you are trying to teach them through your rules?
Daron Dickens serves as the GroupLife Pastor at Grace Community Church and as a Marriage and Family Therapist where he gets to live out his passion for helping people grow and connect in community with Jesus. He lives in Clarksville, Tennessee, with his wife, Margaret, and son, Truman, and is expecting a new bundle of joy this year. Daron enjoys reading, writing, coffee and all things baseball. Connect with Daron on his blog, Twitter, Facebook or Instagram.
Follow Us
Stay connected to us and be the first to know about exclusive deals and upcoming events.