Creating Structure and Goals for Worship
by Yancy Richmond Music is the soundtrack to all of our lives. I saw a post on Facebook earlier this year that made me laugh when I read it 'cause it's so true. It said: "My Brain: 2% phone numbers, 3% names, 5% school knowledge, 90% song lyrics." When we think about our busy lives […]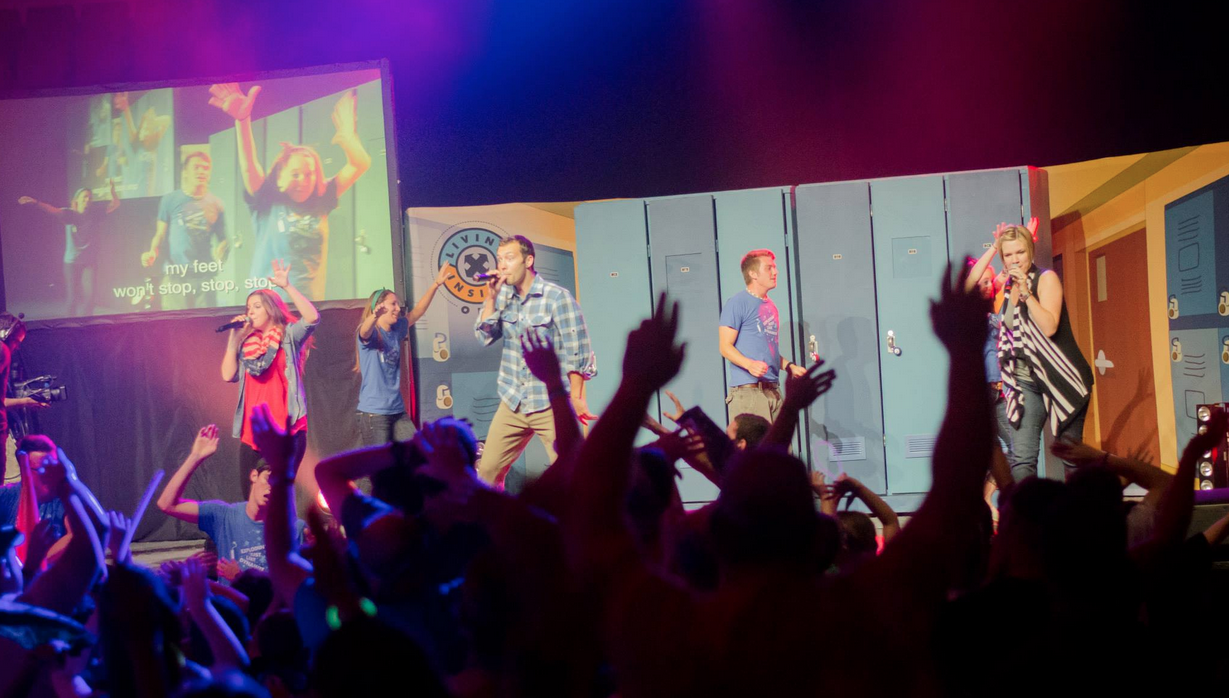 by Yancy Richmond
Music is the soundtrack to all of our lives. I saw a post on Facebook earlier this year that made me laugh when I read it 'cause it's so true. It said: "My Brain: 2% phone numbers, 3% names, 5% school knowledge, 90% song lyrics." When we think about our busy lives and all the things we so easily forget, it can be painfully funny to realize some of the pointless and meaningless songs that our brains can perfectly remember. On the other hand, there are some great songs that are filled with the truth of the Bible and God's praises that are stored away in my brain. I'm grateful, especially on the harder days of life, that those songs are planted in my brain to remind me of God's faithfulness.
We want the music times in our classes to be effective. There are a couple things I've seen that put limits on what happens during our worship times. Here are a couple reminders that I believe will help you teach kids to place value on your worship times in class. Be sure to communicate these things to the leaders that lead these areas. Help them lead well!
It's okay to have rules.
Structure is a good thing. You can have fun and structure at the same time.  Don't confuse kids having fun with allowing kids to be out of control. I was a part of a VBS where the leaders had no control over the kids. They were disruptive and distracting and no one stopped them. Nobody wins in this setting! Encourage your leaders to help the kids around them do the right thing. That means doing what is asked and expected of them at the appropriate times. Being a distraction to other kids that are trying to participate in the worship time just isn't acceptable. Teenage helpers doing more harm then good by encouraging disruptive behavior should not be tolerated. Help support your volunteers to lead well. First Corinthians 14:33 says, "For God is not a God of disorder but of peace" (NIV).
Define the win.
What's your goal for the music time? Hopefully, this is a moving target in your ministries. As you grow and your kids develop, the win can grow and develop too. Define weekly, monthly or wins by event. What is something you'd like to see happen in your kid's worship? Define the win. You don't have to wait on this, you can start this next weekend. What is a step you could take and work on to accomplish with your kids in the area of worship? As you accomplish your goals, keep raising and moving the bar of what your "win" will be. First Corinthians 9:24 says, "Do you not know that in a race all the runners run, but only one gets the prize? Run in such a way as to get the prize" (NIV). Be sure to communicate to your leaders what these goals are. Let them know what the win is so they can help accomplish that goal. Rudy Giuliani in his book Leadership said, "A leader manages not just the results but the expectations." It's a lot easier to get the desired results when you know what is being expected.
Yancy is an artist, songwriter and worship leader who has shared the stage with some of the music industry's brightest stars. Her ability to lead all ages in worship is unparalleled. Yancy currently travels the globe sharing her music and leading worship. When she's not creating and performing music, you can find Yancy working behind the scenes with AmberSkyRecords.com to give direction to the music and content delivered on this site. She and her husband, Cory, and their son, Sparrow, live in Nashville.
Follow Us
Stay connected to us and be the first to know about exclusive deals and upcoming events.