Speaking Life to Culture in This Digital Age: Social Ecclesia
by Clark Campbell Almost everyone I meet has a good Pentecostal joke. There aren't many I haven't heard through my work with the Church of God and Pathway Press, both foundational Pentecostal organizations. Truthfully, I hear so many jokes that it can sometimes be hard to read between the lines when it comes to conversations […]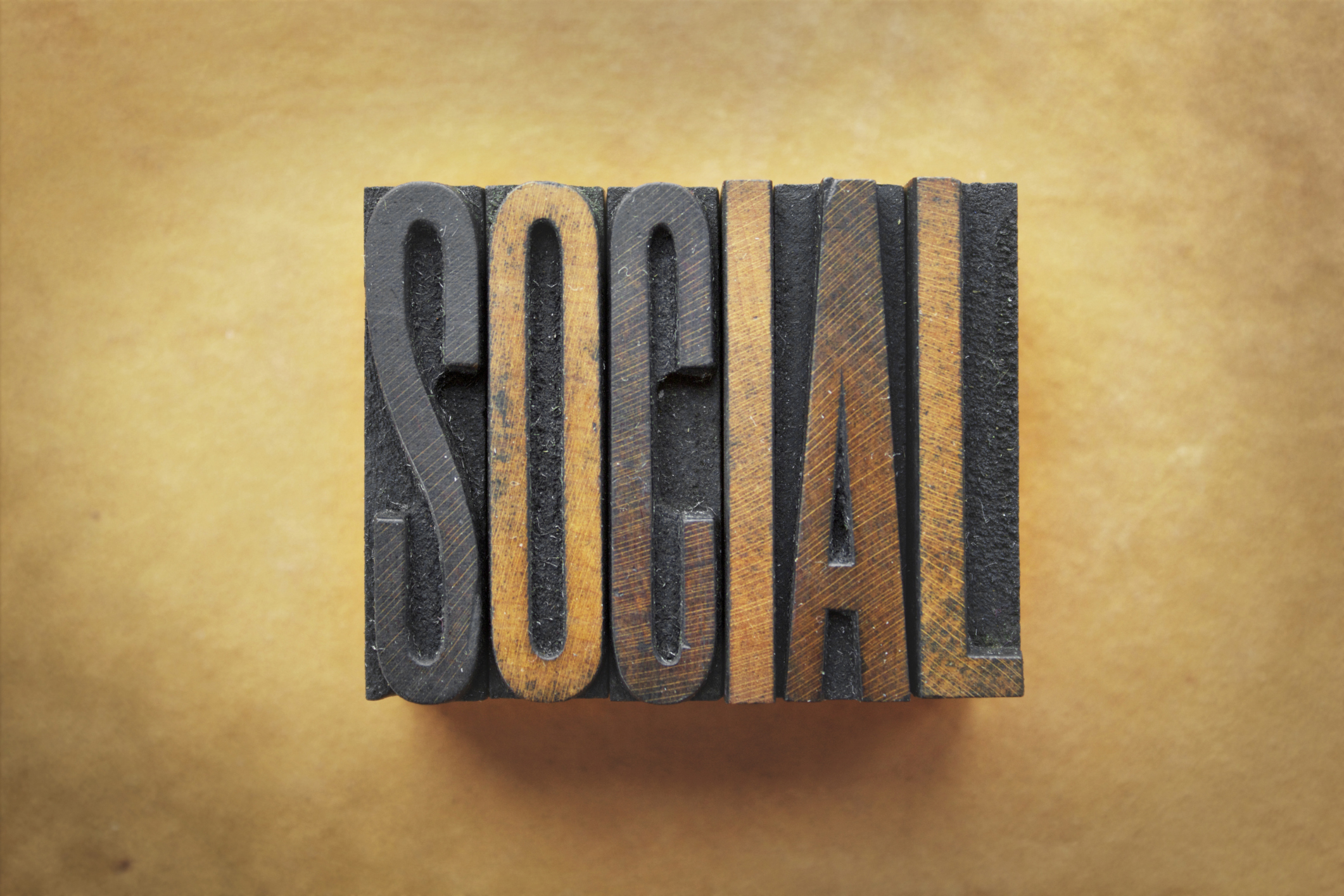 by Clark Campbell
Almost everyone I meet has a good Pentecostal joke. There aren't many I haven't heard through my work with the Church of God and Pathway Press, both foundational Pentecostal organizations. Truthfully, I hear so many jokes that it can sometimes be hard to read between the lines when it comes to conversations about our traditions. I'll be the first to admit we Pentecostals have our spiritual quirks, but in reading the Scripture, none of us can argue that there were some pretty quirky moments in the Gospels and especially in the book of Acts! Holy Spirit inspired moments have served as the catalyst for the church to explode around the world for centuries.
Speaking of a "Holy Spirit moment," I received two text messages from a friend in one week's time that simply read, "Acts 1:8." I ignored it the first time. I thought he was making some sort of Pentecostal joke because he's Baptist and jokes with me often. However, I received a similar second text message from him a few days later but this time it said, "Acts 1:8 – let's slow down and listen." I was about to eat breakfast with my buddy, Justin Wise, at the Opryland Hotel in Nashville to discuss an upcoming event. Justin was running late, so I decided to take this guy's advice. I figure, if someone sends me a verse twice, I better read it. I opened the YouVersion Bible app and read Acts 1:8.
"But you will receive power when the Holy Spirit comes upon you. And you will be my witnesses, telling people about me everywhere—in Jerusalem, throughout Judea, in Samaria, and to the ends of the earth."
This was a "Holy Spirit moment" for me.
Earlier that morning, I had been walking the stony paths of the Opryland Resort battling fear and brain fatigue about a project that had so much potential yet so little funding. My heart was heavy. Wrestling with the Lord, I asked Him for courage and the stamina to continue building, "SocialEcclesia"—a new micro-conference for church leaders. I wasn't at it alone. I was working with three trusted friends:
Haley Veturis: The social media manager from Saddleback (Rick Warren's church in California).
Carrie Kintz: A publicist from Focus on the Family (a family ministry in Colorado).
Justin Wise: A seminary/theology guy who knows way more about digital communications than I dreamed possible.
We had vision, passion, and a flexible plan of execution. Yet, we found ourselves with little financial resources to launch something we deeply believed in: an educational, practical micro-conference created to help church leaders work through their fear of using social media so they can reach people no one else is reaching.
The last few months have been some of the most frustrating of my life, but as I read that verse, I felt like the heavens opened up and rays of sun were streaming down upon me. (Well, until I realized it was actually the sun shining through the glass ceilings of the beautiful Opryland Resort!) Quirks aside, I knew the Lord was helping me understand something vital: We are too small to face the circumstances alone, but through Jesus and the power of the Holy Spirit we can press on, encouraging and equipping pastors to tell people everywhere about Jesus through digital platforms like social media.
So here we are, less than two weeks out from the second Social Ecclesia micro-conference with only a handful of registrants. My brain feels fried, but my faith is being strengthened! I am scared to death, but I am more confident than ever before and I have no clue how to prove this. The only thing I can prove is that our team is passionate about this opportunity to encourage and equip church leaders so they can harness the unrealized power God has given us to preach the Gospel around the globe through digital platforms.
There are some who might say, "Clark, the Internet has been doing that for decades." And I would respond with this: The Internet has been a one-way street, a billboard, or an information highway for decades. But social media is a game-changer. It is a digital city park, coffee shop, or meeting place. It is powerful because it opens the lanes of communication in new and uncharted ways. It gives opportunities for spreading hope like never before in Jesus' name. Hope doesn't come from information, it comes from trust.
Through social media we have the chance, as my friend, Jonathan Martin says, to "tweet hope" to the world we live in. We should be building trust, not boundaries, so we can speak life to our culture in this digital age. We have an opportunity to instantaneously spread hope from the devices in our living rooms to our neighborhoods, cities, regions, and world in a way earlier generations would have never dreamed possible! Don't be afraid of your social presence. Ask God for the power of the Holy Spirit so you can tell people everywhere about Jesus. Even if it's on Twitter.
By the way, when I asked my friend why he sent me the text about the verse in Acts twice, he said he didn't mean to and it must have been an accident. But if he hadn't sent it to me again, I wouldn't be writing these words. And I might not have had the courage to step in faith as our team moves forward with Social Ecclesia. Will you join us?
Clark Campbell is the Events and Creative Development Coordinator for Pathway Press in Cleveland, Tenn., and is the social media manager for Church of God digital channels.
To attend Social Ecclesia in Atlanta on March 13, visit SocialEcclesia.com/registration.
To learn more about the vision behind Social Ecclesia, visit Ed Stetzer's blog on Christianty Today.
Follow Us
Stay connected to us and be the first to know about exclusive deals and upcoming events.