5 Tips for Parent Support Groups
This past fall, I had the opportunity to visit Church of the Resurrection's Matthew's Ministry in Kansas City. If you follow The Inclusive Church on Facebook, you may have caught a few photos from my October 22nd tour. Let me introduce you to Matthew's Ministry Director, Jennifer Ross. Without knowing it, Jennifer is one of […]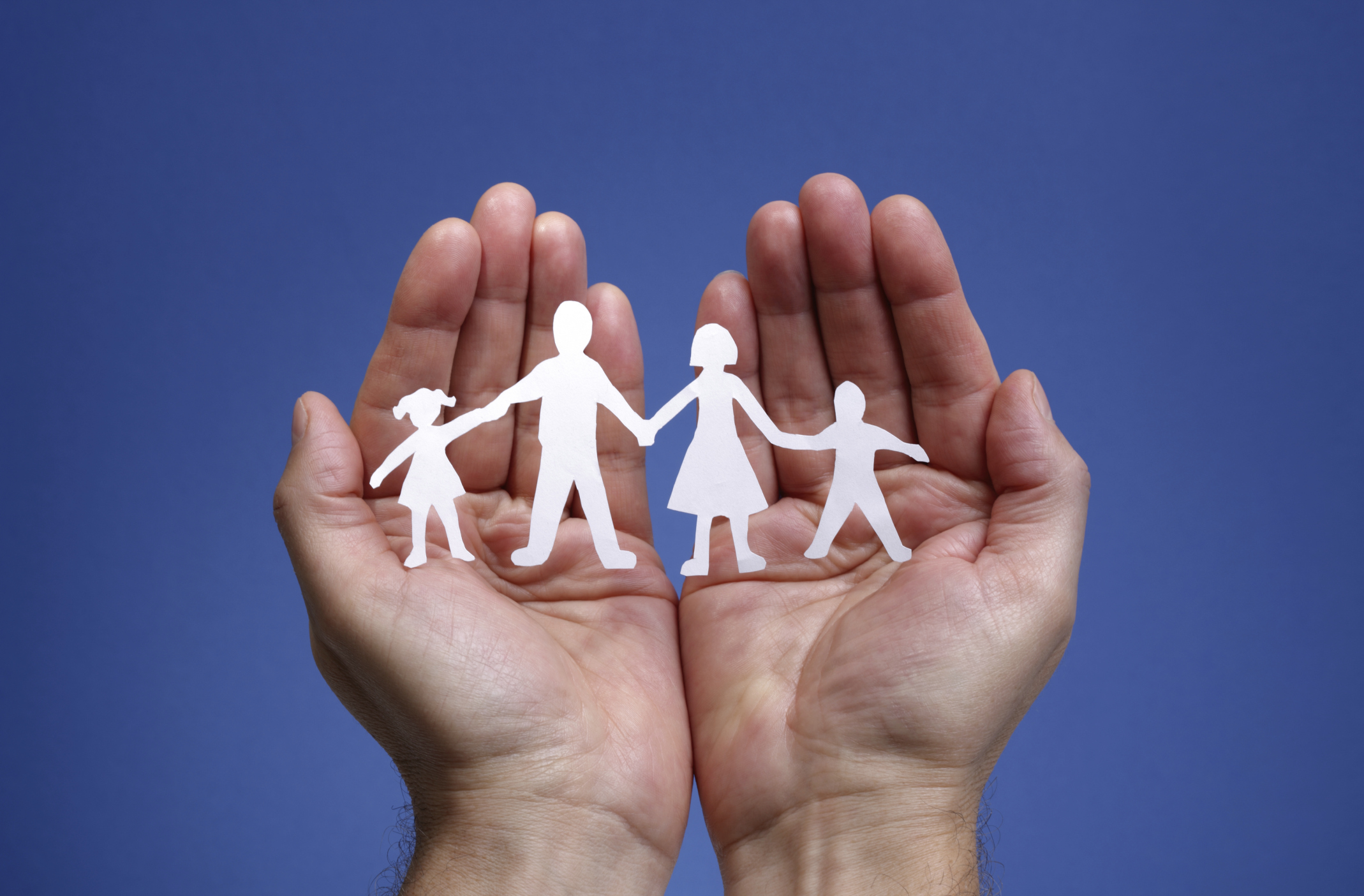 This past fall, I had the opportunity to visit Church of the Resurrection's Matthew's Ministry in Kansas City. If you follow The Inclusive Church on Facebook, you may have caught a few photos from my October 22nd tour. Let me introduce you to Matthew's Ministry Director, Jennifer Ross. Without knowing it, Jennifer is one of your heroes. I wouldn't have any information to share on this blog if it weren't for the handful of special needs ministry leaders who worked to figure things out without Google, ministry conferences, or social networking sites. Jennifer is one of those people who learned from trial and error, and then shared. Many churches have been influenced by Church of the Resurrection's special needs ministry, and many church leaders have learned from Jennifer.
A couple of weeks ago, Jennifer and I were together again when we visited the special needs ministry of Woodmen Valley Chapel in Colorado. Bless her heart, that meant Jennifer was pelted (again) with my questions and my own rambling conversations about all things special needs ministry. (And I should probably also thank Amanda's Fonda Restaurant in Colorado Springs because I'm pretty sure they thought I'd never shut my laptop and leave.) Anyway, I've done my best to capture a gracious helping of Jennifer's wisdom here. But I still have pages of unedited notes with golden quotes. If you ever have the opportunity to meet Jennifer, you'll be blessed. (Rumor has it, she's coming to Orange Conference; I'm starting a petition to have her help with a special needs ministry Q&A session.) ~ AFL
AFL: What tips can you share with other special needs ministry leaders for creating healthy parent support gatherings?
JR: Our special needs ministry has been part of our church's culture long before Church of the Resurrection became a multisite church with sprawling campuses. We were once a small ministry inside a small- to medium-sized church. Our pastor actually started the ministry after he went to the home of a family who had been recent first-time guests at our church. He wanted to invite the family to come again but realized our church was not prepared to provide care for one family member, Mathew, who had a number of disabilities. The next Sunday our pastor announced an opportunity for our growing congregation and they responded. Within days our church had people serving in what would eventually become "Matthew's Ministry." I was one of the first volunteers, and I've been leading in a staff position for the last ten years. I share this story for two reasons:
1. To show that a church doesn't have to be big in order to be inclusive;
2. To explain that our church culture was shaped early on to be supportive of the special needs family.
Over the past 20 years we've had the opportunity to try all kinds of things inside our ministry. The "Listen and Learn" parent group is definitely one of our successes. While we are always evolving, I can share some best practices we've learned along the way.
Value the participants' time. When you realize how scarce time is for the special needs family, it impacts your own motivation and how you plan the group gathering. We've got to make every minute count. If you can't do 90 minutes well, then only do 45 minutes. I want the moms and dads to leave thinking, That was time well spent. In addition, we recognize that hosting a parent support group gives us a unique opportunity to breathe emotional healing and eternal hope inside these families. We know that some married couples come because they are trying to save their marriage. Seldom do these parents go anywhere together, let alone interact together with other couples on a similar journey. You'll work to create a more meaningful group experience when you recognize that some parents are relying on this short window of time to provide the emotional glue for their whole family.
Focus on creating connection. The featured topics, invited speakers and group dynamics will all be different in a group that's all about building relationships. In fact, you may find that you don't need a speaker at all. In today's world, parents are hungry for connection. With the growing number of online resources and nonprofit educational organizations, families have access to a lot of information. But the Internet and Facebook can't replace in-person connection. Parents of children with special needs are craving meaningful relationships, especially with others who understand their daily lives. And this need fits into our church's mission, to build a Christian community where people can connect through relationships.
Choose speakers who facilitate healthy dialogue inside the group. It is more important to have a leader who invites group interaction than it is to have a speaker who is a knowledgeable expert. People remember more from the conversations they participate in than from the presentations they hear. Just like our kids, our parents learn experientially too. Interactive discussions help people process new ideas. We have participants gathered around tables, not sitting in rows. Each table has a leader to invite everyone into the dialogue and to help guide the conversation. This table leader may also look for opportunities to make personal introductions and connect people with similar situations, especially when newcomers arrive.
Know the needs of your families. Common ground is what brings people together. We work to keep the meetings relevant to everyone there. And we do this by learning about our families and then inviting speakers accordingly. It is also important that invited speakers be versatile enough to address a broad set of life experiences. For example, we tend to shy away from subject matter experts, especially if their focus is too narrow. We see attendance drop off if parents can't identify with a speaker or topic (i.e., certain diagnosis). Along the same lines, we'll feel some frustration emerge if the group conversation is dominated by the nuances of one family's unique situation. If the speaker or table leader is in tune with what's going on in other families, they will more naturally steer dialogue to keep everyone engaged. And occasionally, we do choose to have a less interactive gathering that features an expert-speaker. But we only do this when we know the presentation will be helpful to and appreciated by the majority of our families.
Consider starting the gathering with a shared meal. Food brings people together. And it sets the stage for a relaxed group setting. We host our parent support group on the same weeknight that our church offers a variety of study groups as well as a prepared meal. Our "Listen and Learn" parents all sit together over dinner, catching up on each other's lives. We encourage anyone with special dietary needs to bring their own food but to still come. Eating together directly impacts the quality of group interaction later. People aren't going to pour out their hearts to strangers. They're more likely to ask questions without fearing judgment and share authentically if they feel comfortable with others in the group. The light interactions over dinner are important for these relationships. We've also found that if we provide the opportunity for parents to get together in a spiritual setting, naturally meaningful social relationships grow as well.
Jennifer Ross is the Director of Matthew's Ministry, the special needs ministry of the United Methodist Church of the Resurrection. Church of the Resurrection is a church devoted to renewing mainline churches. Matthew's Ministry offers a comprehensive special needs ministry which includes one-on-one Sunday school assistance, family respite nights, Scout Troops, a handbell choir, and a weekday learning program for adults with intellectual disability. The weekday learning program also runs the Sonflower Bakery, known for selling delicious baked goods. Jennifer also serves as education board chairperson for the Kansas City Down Syndrome Guild. Jennifer has degree in special education and 30 years of experience working with individuals with special needs in schools, state facilities, colleges, and churches. Jennifer's next dream is to build a boating facility and provide a nautical experience for people with special needs and their families. Follow Jennifer on Twitter @specialneedsdir
Follow Us
Stay connected to us and be the first to know about exclusive deals and upcoming events.