Waking a Sleeping Giant
by Roy Jacques, Pastor of Marriage Ministry, Seacoast Church "Marriage is the foundation of a successful society." Few church leaders would disagree with that statement. In fact, most church leaders have probably thought or said that very thing. If we're so convinced that it's foundational to our society, and certainly to the family unit, then why is […]

by Roy Jacques, Pastor of Marriage Ministry, Seacoast Church
"Marriage is the foundation of a successful society."
Few church leaders would disagree with that statement. In fact, most church leaders have probably thought or said that very thing. If we're so convinced that it's foundational to our society, and certainly to the family unit, then why is the story of marriage so grim within the walls of our churches? The truth is, while most church leaders talk a lot about marriage, very few of them are doing anything about it. Yes, we preach about it from the stage occasionally, but does the role of marriage ministry in our churches show that we really care about the marriages in our churches and communities.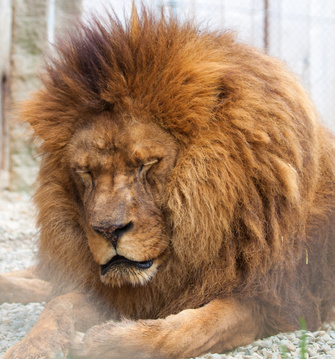 When I first took over my current role at Seacoast Church, I was primarily hired to help married couples get connected to small groups. I've always been passionate about small groups, and I believe every married couple needs to be a part of a life giving small group. But it didn't take long for me to realize that small groups by themselves still aren't enough. Our small groups are filled with people whose marriages are falling apart. And God bless our small group leaders, but most of them aren't equipped to handle the needs of struggling marriages within their group.
So, God began to birth in me a deep desire to create something within our church that would really help marriages, not just in our church, but in our community. I became convinced that marriage really was the church's issue, and it was time we did something about it. But what to do? I believe that's the question most church leaders are asking. It's not that they/we don't care about marriages, most of us just don't have an answer. It was during that time that I crossed paths with Ted Lowe and MarriedPeople. I was familiar with Ted's work from his time at North Point Community Church and was intrigued by his new mission to help churches help marriages. So, I reached out to Ted and began to discover how MarriedPeople could help us do what we wanted to do—build a sustainable marriage strategy that would show "we're serious about helping marriages."
I'm ecstatic to say that we are poised to have a banner year in marriage ministry this year at Seacoast Church. We kicked off the year with our first Night Out event. To be honest, I didn't know if anyone would attend. To my surprise, we had over 400 at our first event, and by and large the feedback we received was "we wouldn't miss this!" Our small group numbers are through the roof as married couples are coming out of the woodwork to get connected. It's caused me to realize that we've awakened a sleeping giant! The couples in our church, and in yours, are starving for something that will help their marriages. The question is, are we going to do something about it?
I want to encourage you, if you haven't already, make this year the year that you do something about the state of marriages in your church. The great news is, you can quit asking, "What do I do?" MarriedPeople can help you with a very easy, reproducible strategy that will transform the marriages in your church. And I see a day when we as the Church begin to turn the tide of marriages as we stand up and say, "This is worth our time and attention!" So, what are you waiting on? Awaken the giant within your church!
MarriedPeople HELPS CHURCHES HELP MARRIAGES. Learn more at www.MarriedPeople.org!
Follow Us
Stay connected to us and be the first to know about exclusive deals and upcoming events.