Controlling Soundtracks as you Lead Worship
by Yancy Richmond So often in the kidmin world, for worship we are using soundtracks and live lyric videos. You know, pre-recorded music as opposed to a live band. The pro is, it's high-energy music to get your group excited and ready to participate in worship. However, the downside is, there's no flexibility. How the […]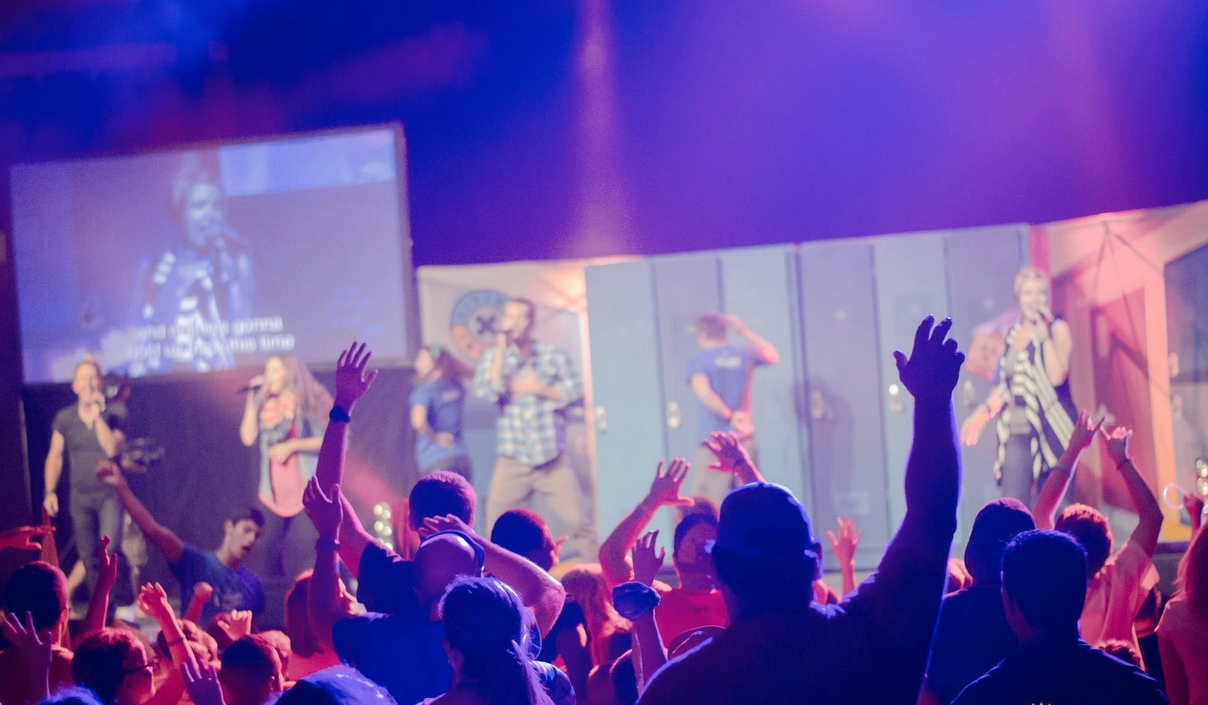 by Yancy Richmond
So often in the kidmin world, for worship we are using soundtracks and live lyric videos. You know, pre-recorded music as opposed to a live band. The pro is, it's high-energy music to get your group excited and ready to participate in worship. However, the downside is, there's no flexibility. How the artist or company recorded the song is the arrangement you're stuck with. Although that's the reality of using tracks, the thing is, even if you would have chosen to do it differently, you don't have to be controlled by the soundtrack. I want to invite you to think of it like this: The soundtrack doesn't control you, you control the soundtrack. You might ask how one controls the already created, too-long-of-an-intro-or-outro, pre-recorded music? Here's how:
Communicate with your sound guy when to start the track.
Does the song you're about to do have a really long intro? Is there enough time to get up on stage, grab the mic and say something to engage the audience if the sound guy starts the track immediately following the previous segment? If so, then do that. Don't waste time by getting all in place (in silence) and then once you're all set and have already talked to the audience and exhorted them, start the track. Use all that music of the "really long intro" to do those things. Always think through the length of the intro and what is coming before to be able to tell your sound guy when to start the track and thus have the very best transitions possible.
Use the intros, turnarounds and instrumentals to engage those you are leading in worship.
Instead of being up on stage looking like a deer in headlights, staring down the audience probably awkwardly, use that music to LEAD your audience.
Share a Scripture.
Ask a question that demands a response.
Give them something to do.
Encourage them to clap their hands, jump up and down or lift their hands in worship.
Is there a long instrumental or outro? Use that music wisely. You can say a prayer over the top of that music to end the song. Or ask your audience to repeat something, even a prayer, to close out that time of worship. As you do that, you can end and transition to the next part of your service.
Once you get these couple of ideas soaked into your brain, you can use them as a tool to help you engage others in worshiping our God. You may not have created the arrangement or recorded the song but you can be in control of how you lead that song for your group. Take control of the song instead of being the one controlled. As you get in the habit of doing this, you'll be amazed at how easy and natural it will become and how you are able to more effectively lead your group in worship.
Yancy is an artist, songwriter and worship leader who has shared the stage with some of the music industry's brightest stars. Her ability to lead all ages in worship is unparalleled. Yancy currently travels the globe sharing her music and leading worship. When she's not creating and performing music, you can find Yancy working behind the scenes with AmberSkyRecords.com to give direction to the music and content delivered on this site. She and her husband, Cory, and their son, Sparrow, live in Nashville.
Follow Us
Stay connected to us and be the first to know about exclusive deals and upcoming events.