March Madness and Ministry
My family has been on a text thread about how the time has come to set up their March Madness basketball brackets. They're anticipating a great March and planning now on how their team will climb to the top for a win. They are serious about this game. It got me to thinking. As a […]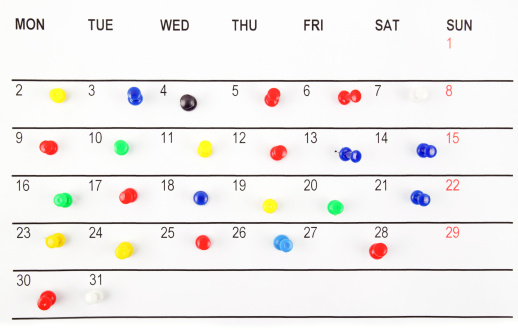 My family has been on a text thread about how the time has come to set up their March Madness basketball brackets. They're anticipating a great March and planning now on how their team will climb to the top for a win. They are serious about this game.
It got me to thinking. As a ministry leader, do you set up your team for a win to reach kids? What's your game plan? With all the great tools in Orange curriculum, a well thought out pattern of preparation can spell a "W" each week as you partner with families. The old-game tendency of last-minute prep on a Saturday night? It just won't do for your team. Why? You are in it to win it with the high calling you have to reach kids. March madness is every week for ministry.
My ministry bracket includes:
Planning Ahead With Orange, lessons are posted two months in advance. Dive into March and April lessons now to get an idea of what's coming. Keep that supplies doc handy and start planning for a win. There's someone at your church who would LOVE to gather supplies for your leaders to use—trust me, they are out there waiting to be asked.
Teachers and Small Group Leaders who plan ahead have a bigger opportunity to focus and truly enjoy the experience! Challenge your team to see what happens in March and plan now. The strategy here is that you personally plan time to pray and consider what you can bring to the lessons to make it personal. We all really know deep down the value of planning ahead.
Having a Volunteer On-Ramp Does your ministry have an on-ramp for volunteers? Evaluate your plan for both equipping and attracting volunteers to serve. I've talked to leaders recently who are planning to update and make some changes in this area. What's on their discussion docket? Updating screening of volunteers. Pairing down info to be concise—and not overwhelming with training meetings (my personal rule is no meeting longer than one hour to respect others' time). Review and renew emergency plans (mega important for any size ministry). Most importantly, help a new volunteer catch the vision about what you do at your church to impact kids. Excitement, fun and vision should rub off to new team members.
Running a Full Court Press on Appreciation Always be on the lookout for new game plays on how to value those who serve. Sincere words and creative acts of kindness go a long way for winning teams. Plan to appreciate. Run that play often. Our 252 Basics Orange Specialists are tweeting this month to help ideas help you creatively appreciate your volunteers no matter what budget have.
What's your March Madness ministry bracket look like?
Follow Us
Stay connected to us and be the first to know about exclusive deals and upcoming events.