Why do I Bring my Team to Serve at Orange Conference? (plus, $150 credit giveaway to the Orange Store!)
by Todd Newsom, Student Minister, Hunter Hills Church, Prattville, AL This will be my fifth year to serve as a volunteer at The Orange Conference. Every year, I bring a team of children's ministry and student ministry volunteers from our church to help out wherever we are needed. It provides a valuable opportunity for teambuilding […]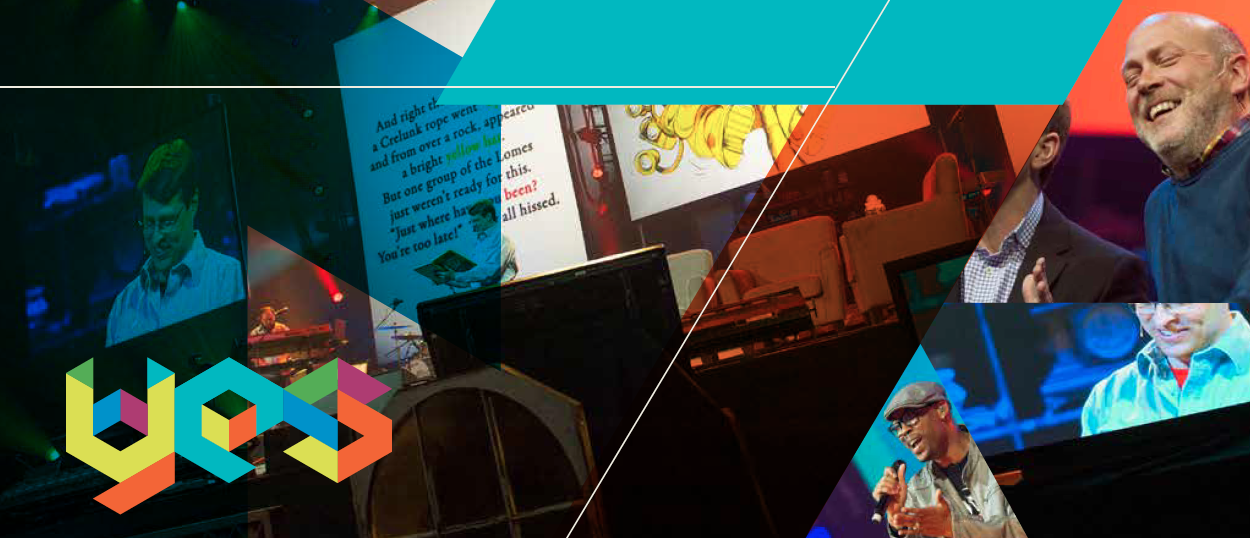 by Todd Newsom, Student Minister, Hunter Hills Church, Prattville, AL
This will be my fifth year to serve as a volunteer at The Orange Conference. Every year, I bring a team of children's ministry and student ministry volunteers from our church to help out wherever we are needed. It provides a valuable opportunity for teambuilding and spiritual renewal. We also get a free T-shirt, meals and the most obvious perk—attending the conference is FREE. But that's not why we volunteer. I personally have plenty of T-shirts and a ministry budget that would reimburse me for my expenses (a real blessing). So, why volunteer?
The first time I attended Orange Conference, I was floundering. I had already spent 12 years of my life in full-time ministry, and honestly, I was more lost and confused than ever. I was tired, I was frustrated and I was searching. I didn't even really know what I was searching for—until I found it. What I found were not answers, but people who were asking the same questions. What I found was not transportation or even a roadmap, but people who were on the same journey. I didn't need a mission, I had one; what I needed was a strategy. I didn't need a vision; I had one of those too. What I needed were the words to articulate it. At Orange Conference, I realized that I was not in this alone. I found kindred spirits from across the nation and around the world. People with completely different backgrounds, some from completely different cultures, who were all on the same journey, fighting the same battles. I was refreshed, encouraged and equipped.
That year was a game-changer for me personally, and it made a significant impact on our church family. So, what was I supposed to do? Say, "Thank you, kindly" and be on my way? No. I wanted to give back. I chose to get involved.
Fast-forward four years to Orange Conference 2013. While volunteering with registration, what began as helping a lady select breakouts, evolved into a 30-minute conversation as she poured out her feelings of discouragement along with her hopes and dreams for impacting children at her church. She was frustrated, confused and searching. Been there. Tears welled up in my eyes as we prayed together right there at the computer kiosk. As she walked away, I couldn't help but smile. I knew that by the end of the week, she would be refreshed, encouraged and equipped—and she would never be the same.
That's why we volunteer. To help provide for others what was so graciously shared with us. To serve those who are serving. To our team, Orange Conference is no longer just about family. It IS family.
Sign up to volunteer now and be entered to win a $150 credit to the Orange Store!
Now is the best time to sign up as an Orange Conference volunteer! Each person who commits to volunteering at OC14 by February 20, 2014, will be entered into a drawing to win a $150 credit to the Orange store! One winner will be selected at random and announced on February 21, 2014. Instructions for redeeming the $150 credit will be provided to the winner after checking in with our volunteer coordinator at OC14.
Follow Us
Stay connected to us and be the first to know about exclusive deals and upcoming events.