Learn, Laugh and Linger at OC14
There's nothing quite like the experience of learning and worshiping alongside 5,000 other leaders in the Gwinnett Arena. The energy is contagious. It can even be a little overwhelming, but you know, the good kind. It's the sort of encounter where you know God is big and present and working. And we want you to […]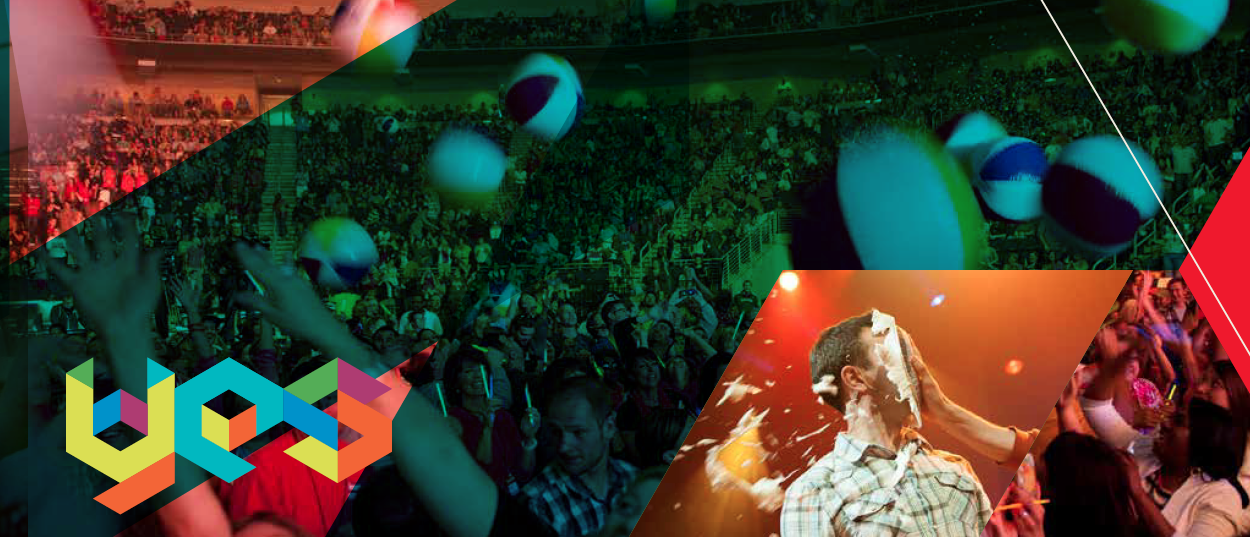 There's nothing quite like the experience of learning and worshiping alongside 5,000 other leaders in the Gwinnett Arena. The energy is contagious. It can even be a little overwhelming, but you know, the good kind. It's the sort of encounter where you know God is big and present and working. And we want you to be there.
This year, you'll hear from voices like Andy Stanley, Mark Batterson, Perry Noble, Sue Miller, Derwin Gray, Reggie Joiner, Kara Powell, Jon Acuff, Doug Fields, Jeff Henderson and more. You'll soak up all kinds of knowledge that you and your team need to hear to take your ministry to the next level.
And just when you think your brain might explode from information overload, we'll put the learning on pause and just laugh. We've brought in another kind of expert for that, Jeff Foxworthy. Laughing is fun. And fun over time makes a friendship grow deeper. It's just the kind of thing that bonds a team together.
And when you get tired of sitting, you can wander over to the Gallery at the back of the Arena. We'll have an interactive exhibit set up for you to make the concepts from OC14 come alive. Plus, you'll find a perfect place to take those Instagram photos, letting the folks back home see what you're up to and why you buy all that orange clothing.
But besides your team, don't forget all the other cool people around you. We want you to make friends at OC14. You can do that in line for coffee, during your sessions, or at one of our Gatherings. More info to come about Gatherings, but these will be role-related networking events held off-site on Thursday night. And there are usually prizes involved, if you need a bribe. We think they're a lot of fun, and encourage you to considering attending.
Take a look back at OC13—or maybe get a good look at what you're in for!
TODAY'S GIVEAWAY: Reserved seats for Friday's main stage sessions! Avoid the stampede into the Arena because your seats for Friday will be saved, complete with your name and organization. You'll feel like the VIP you deserve to be. In order to win, simply comment on this blog post, FB post or via Twitter with hashtag #OC14. We'll draw one person randomly at 5 p.m.
"The church saw the benefits of sending me last year so I am returning with two others in 2014!" – Kathy, Anchorage, AK
Don't forget—This blog post is part of Orange Blogger Week! It's a week of becoming more familiar with The Orange Conference experience, along with daily giveaways! Be sure to check out anything you may have missed.
Follow Us
Stay connected to us and be the first to know about exclusive deals and upcoming events.