Your Nominated Small Group Leader OC14 Ticket Winners
Thanks so much to everyone who nominated their Small Group Leaders and volunteers for OC14 tickets. Wow—there are some amazing leaders out there! Our staff had an incredibly hard time choosing whom to award tickets to with so many inspiring stories. But, of course, leading can mean making some hard choices. So, here we go. […]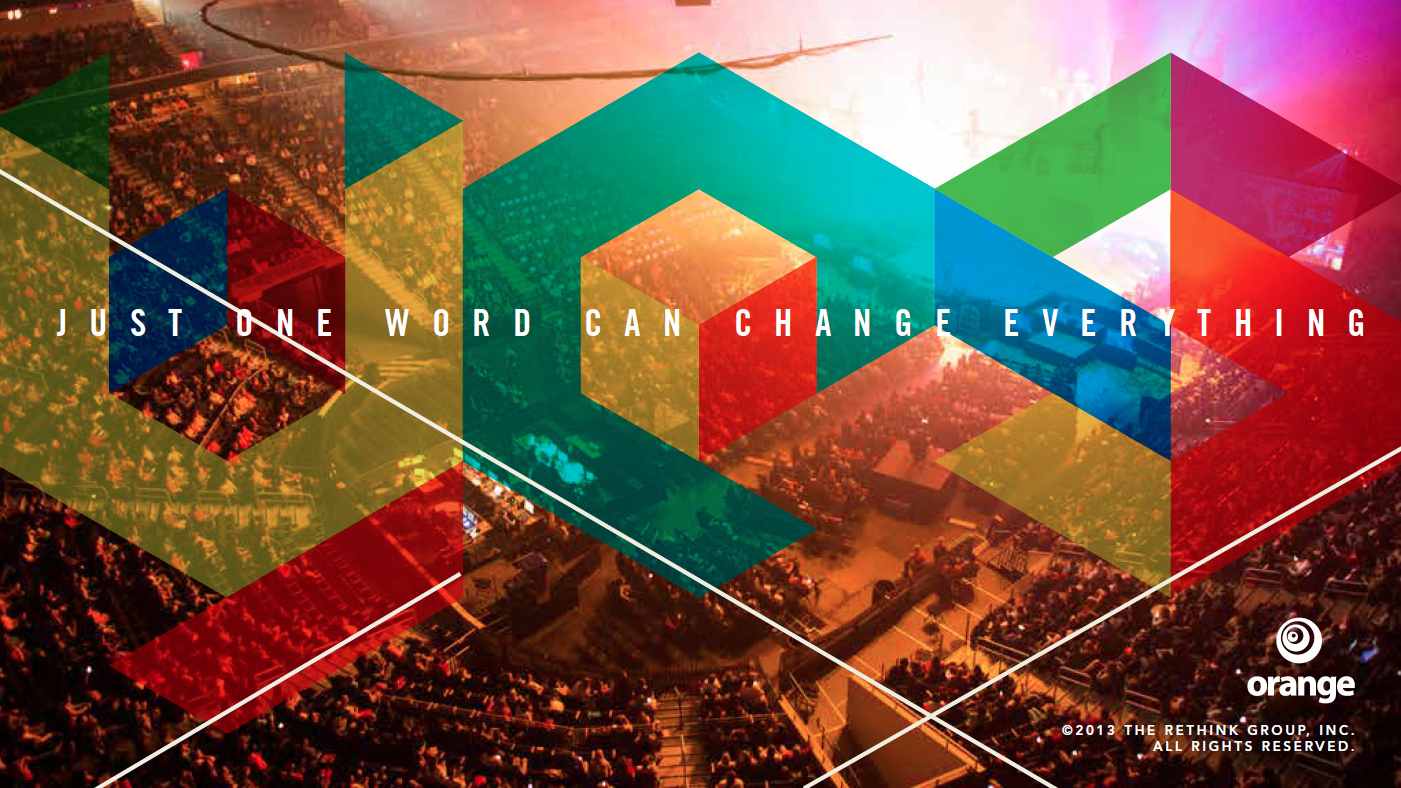 Thanks so much to everyone who nominated their Small Group Leaders and volunteers for OC14 tickets. Wow—there are some amazing leaders out there! Our staff had an incredibly hard time choosing whom to award tickets to with so many inspiring stories. But, of course, leading can mean making some hard choices. So, here we go. These are our SGL ticket winners, and just a little bit about them.
Chandra nominated Elisha: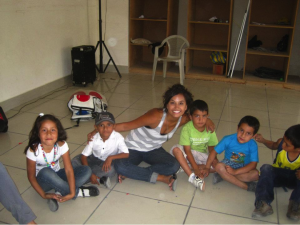 I would LOVE my rock star SGL, Elisha, to win a ticket to OC14! First off, we are a church plant and she is my ONLY SGL right now. Hah! She was an SGL when I was a children's director at a previous church and she was always prepared and interactive with the kids. She is purposeful in her conversations with them to connect, and the girl is NEVER afraid to look silly or make a fool of herself if it means having fun and connecting kids to Christ. Not only is she an awesome volunteer, she also is a college student in her last year student teaching, and is a Small Group Leader in her college ministry group as well. Talk about living with a purpose! I know I was not selfless when I was in college. Elisha knows she was wired up by God to work with kids and she makes the time to do just that. Please hook up my partner in crime (in a godly way!) so that we can attend the conference together. It would be a huge blessing as a startup to not have the added cost of an extra ticket, but to have another person in kidmin experience the awesomeness of Orange Conference.
Brandi nominated Tavarus, aka "Tivo"
I am sending a request for you to please consider choosing Tavarus "Tivo" for the chance to receive a FREE ticket to attend The Orange Conference! Tivo leads children's worship at our church,  and my son's middle school Small Group.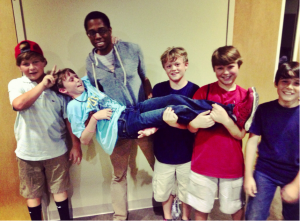 Tivo DESERVES it! He selflessly gives his time. He also pays for food and supplies. He stays in daily to weekly contact with all parents and boys (via "cool" social media sites). He is also an adult who is actually cool, fun, godly, a good example, and the kids look forward to going to Small Group! I think it is a HUGE deal when athletic boys choose Tivo's Small Group over Homecoming Bonfire!
Tivo loves connecting the teen kids with the younger kids making them "leaders" as well. They even go through our dream team training. He is responsible for our middle school kids' involvement at Highlands! Without his encouragement and training, these kids would not be as involved. He is molding them into leaders. He also "adopted" a child on the Christmas tree at church and took all of our boys to shop for him. The kids were so pumped, and they saved up and wanted to pitch in as much as they could.
He has attended Orange Conference before and thought it was amazing! He l earned so much and said he wanted to go back again this year. Please consider Tivo for the free tickets!
Kristi nominated Mike, Andy, Shelly, Steve and Sara (awarded three tickets)
Five hundred words are not enough to express the gratitude toward a wonderfully dedicated group of Small Group Leaders. The gist is that our volunteers should win free tickets because they are hard-working and dedicated to their kids. Winning these tickets would revive them and give them the additional support they need. None of them have been to an Orange Conference in Atlanta. This would be quite a rewarding experience for them. Our leaders give so much of themselves to their Small Groups that now it is time they fuel up themselves.
Mike, a 4th and 5th grade leader, has a full-time job that sometimes calls him out of town. Mike is known to work out of town on Saturday's and drive back Sunday in just enough time to start with load in and his Sunday routine. This is a definition of a Small Group Leader—selfless and dedicated. The kids love Mike, and Mike has built quite the relationship with the kids.
Andy and Shelly lead in 2nd and 3rd grade. They signed up for a month to help out and then two months and now they serve twice a month. The kids love them and their energy. They can be seen dancing with the kids or comforting them depending upon their needs.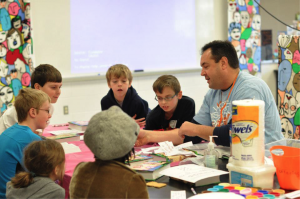 Steve is our Large Group experience for K-3. He always has a child or three either sitting on/around him or hanging from him during worship and he still manages to keep up with the dance moves!
Sara and her husband, Joe, serve as Small Group Leaders for 2nd and 3rd grade. They are a hoot! They do live storytelling, and Sara is always willing to take one for the team. She is a full-time teacher and her husband is a firefighter. They have been serving for four years and will be serving for many more to come! (Pictured: Mike)
Follow Us
Stay connected to us and be the first to know about exclusive deals and upcoming events.