How Small Groups Became the Cornerstone of Sunday Mornings for Living Word Community
by Marti Jackson I work with a tribe of crazy people—and I mean that in the best way possible! Each person on our team is gifted with unique talents by God, and we've come to love our diversity and individual contributions. So, when a little over a year ago our children's ministry team decided collectively […]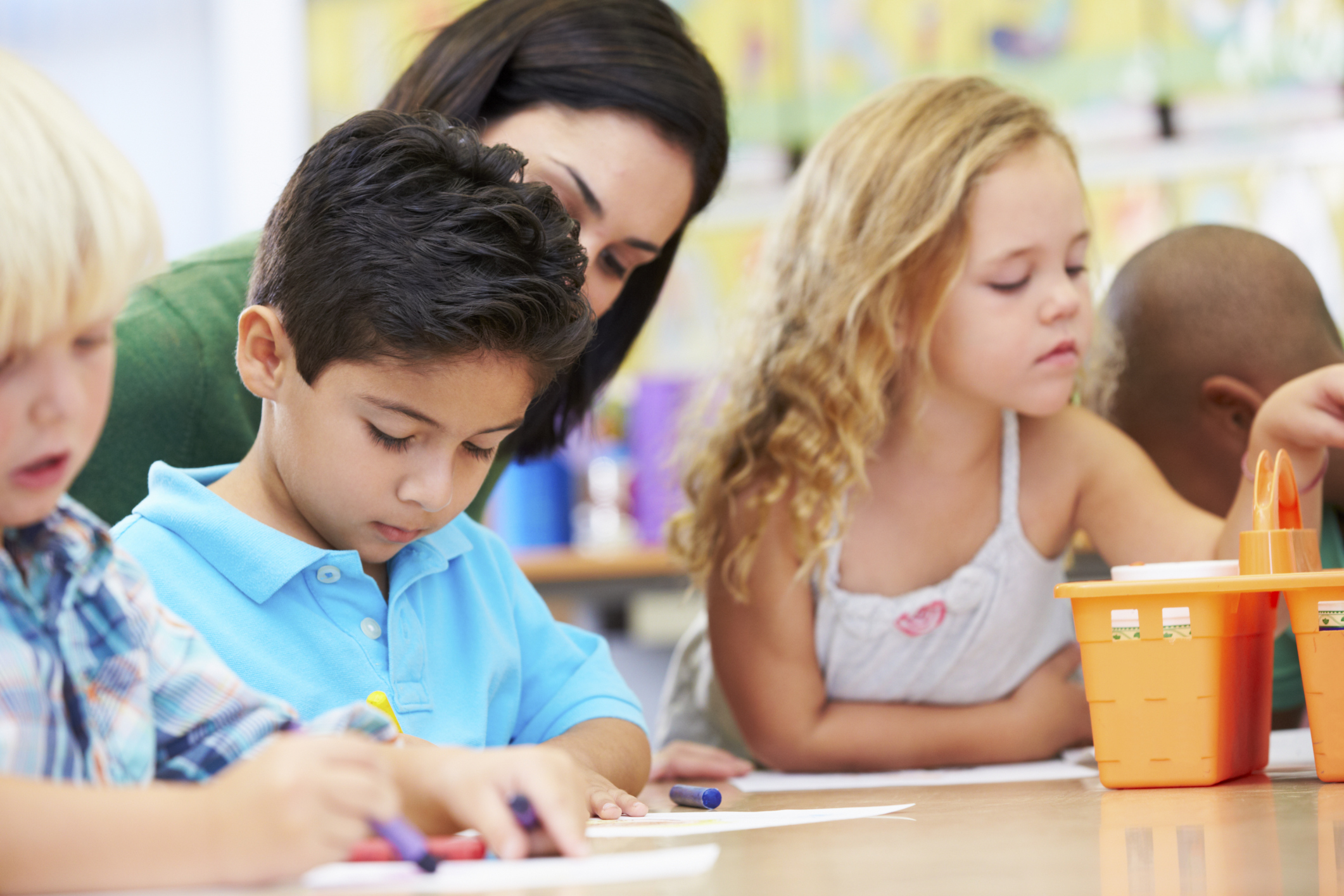 by Marti Jackson
I work with a tribe of crazy people—and I mean that in the best way possible! Each person on our team is gifted with unique talents by God, and we've come to love our diversity and individual contributions. So, when a little over a year ago our children's ministry team decided collectively that being a "good ministry" just wasn't enough, we agreed we were going to be in for a wild ride. It wasn't enough to just "be good" for our children, it wasn't enough for our families, and it wasn't enough for the volunteers. We came to a place where doing more and being "bigger" was no longer an option and our next steps were bold . . . and scary . . . and biblical.
As a team, we committed to stop:
Putting energy into the symptoms of our ministry;
Over communicating;
Calling people volunteers;
Acting like we were the whole story for God in the life of a child and not just a part of His amazing plan for a child.
We decided to lead small.
Sounds simple, doesn't it? It was and it wasn't.
When we recommitted to doing the Orange model Small Group (learning) and Large Group (worship) with the lead small filter, we began to:
See behavioral issues diminish in children and more consistency in family attendance;
Communicate in such a way that people actually participated with us;
Call our volunteers "ministry partners" because we are in partnership together to build into children for Jesus;
Play the part of God's story we are called to, and support parents in leading their families.
Philippians 3:15-16 from the Message Bible says this:
"So let's keep focused on that goal, those of us who want everything God has for us. If any of you have something else in mind, something less than total commitment, God will clear your blurred vision—you'll see it yet! Now that we're on the right track, let's stay on it."
By committing to leading small, we grew more focused as a team about what we do and how we do it. Small Groups became the cornerstone of our Sunday mornings, and developing the people who serve in this role, once again, became a core value to our team. By aligning people with the vision of having six to eight children for each weekly leader, there was a surge in renewed passion for service.
With nearly 700 children, we are starting year number two of leading small because we've seen healthy change. We are constantly striving to be the church God wants us to be in our community. And, like southern hair-dos, we've learned that bigger is not always better. It's about leading our tribes. Our tribes full of children, our tribes of leaders, yes, even tribes of crazy fun, God-loving people. No matter how big we grow, we need to keep leading small.
Marti Jackson is a PK married to her high school sweetheart, Michael Jackson (yes, really). The have three super kids. She has served in next generation ministries for over a decade and she can currently be joyfully found at Living Word Community church as the director of kid::life. You can follow her on Twitter @Marti_Jackson or via her website at www.DreamBigLeaders.com.
Follow Us
Stay connected to us and be the first to know about exclusive deals and upcoming events.