Ten Years of KidStuf: Lessons Learned @ The Church at Argyle
by Anita Sullivan Ten years ago, I sat in a dark auditorium, holding my six-month-old baby beside my husband. I was speechless. On the stage in front of us, were actors, singers, and dancers, performing a hilarious and engaging show for families. And supposedly, they were going to pull this off every week, with a […]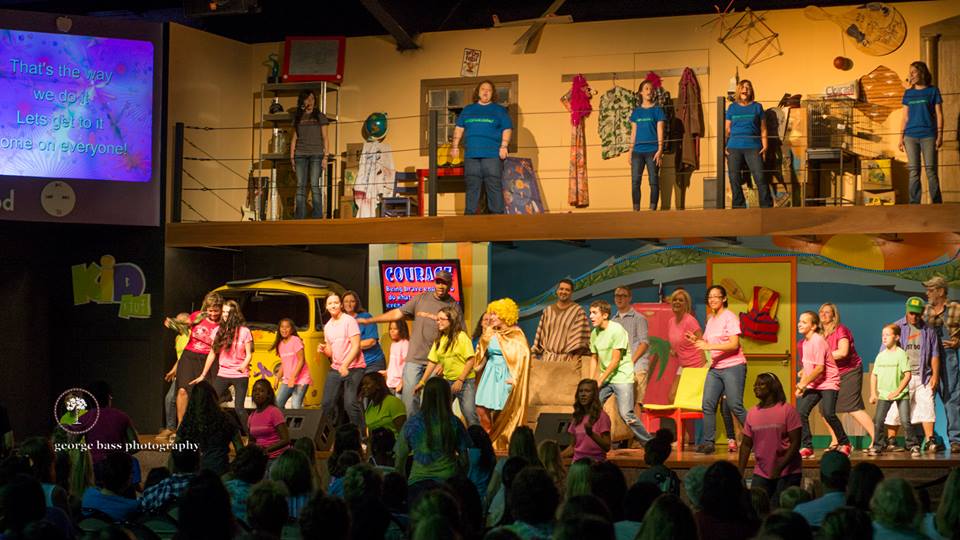 by Anita Sullivan
Ten years ago, I sat in a dark auditorium, holding my six-month-old baby beside my husband. I was speechless. On the stage in front of us, were actors, singers, and dancers, performing a hilarious and engaging show for families. And supposedly, they were going to pull this off every week, with a different show each time. The catch being, that this was our newfound church of average size, not a mega church nor a theatre of paid actors.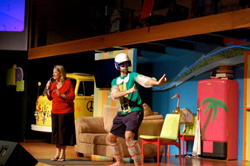 No way.
But KidStuf is still happening, ten years later. I've moved from that seat in the audience, and have now spent three years performing and five years directing and performing. My motivation grew as the baby did and we added another, because I wanted my sons to have every chance to know what we teach on that stage.
We use Orange curriculum and strategy in all areas of our church. As one of the early adopters of the Family FX, we're often asked how we pull it off and how we are still going strong after so long. Here's what I've learned it takes:
Leaders who are all in. Starting KidStuf meant a drastic change to the way we'd been doing church, and those changes weren't easy. But our senior pastor and staff fully believed that there was nothing better we could invest in.
Demand excellence. Often in our churches, we accept less than excellent because, after all, these are volunteers. But we ask people to pray about their commitment, and once they've made the commitment we hold firm to our expectations of preparation. Preparation leads to excellence.
Grow leadership. We have several people who have been involved from the start. But to be successful we need to always be nurturing someone to take our place, especially as directors. A few key people today were just kids when we started, and they literally grew up on the stage.
Keep it fresh. If we continued to do what we'd always done, KidStuf would be dead. We have changed times, formats, characters, stage, and more.
Partner with families. KidStuf helps parents and kids connect around Life Apps, so that what is being taught in our theatre is reinforced at home. We are not a "children's church" where kids are dropped off, and we'll never be.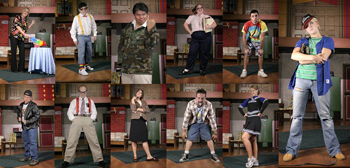 Our church spent many thousands of dollars, changed our entire Sunday morning experience to free enough volunteers to make it happen, and asks a great deal of the many people involved. Here's why we did that, and why we continue:
The lives changed. Familiescome to KidStuf when they might not come to church, and we have a chance to become part of their lives. We have too many stories to count of lives changed after they connected deeper.
The talent shared. We have extremely talented people who have few greater joys than being on stage making people laugh. Some wouldn't be in church otherwise. We have kids who count the days until they are old enough to dance on stage, and families inviting others because of it. Giving people the chance to share their talent to serve God leads to big things. For them and us.
The list of why we continue may look short, but it's not. It's impossible to quantify the number of people impacted in ten years. But we have no question that it's big enough to be worth the sacrifices.
Ten years, wow.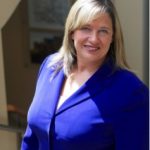 Anita is a mom of two boys, church drama director and creative team member, plus wife to the funniest KidStuf guy ever to set foot on a stage. By day, she is a Software Product Manager, and in her free five minutes a day, she also shares her heart at anitadavissullivan.com. She'd love to meet you there. 
Photo credits: KidStuf 2013, George Bass; Anita & husband Michael as host and co-host, George Bass; Original KidStuf Cast, Edwin Ormeo.
Follow Us
Stay connected to us and be the first to know about exclusive deals and upcoming events.