This Holiday Season, Let Tempo Smart Calendar Save you Time and Hassle
by Matt McKee and Tracy DeMiroz  What is your favorite app right now? You know, the one that you found that you can no longer live without? The one that, when you are at a dinner party and people are talking about the latest "did you see this" thing, you whip out your phone and talk […]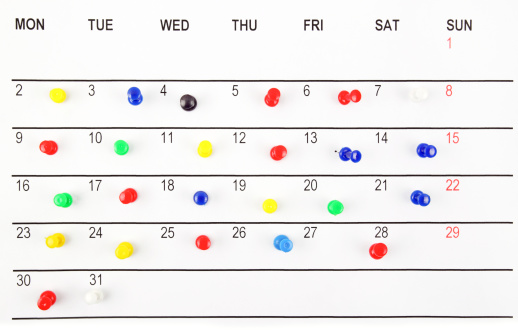 by Matt McKee and Tracy DeMiroz 
What is your favorite app right now?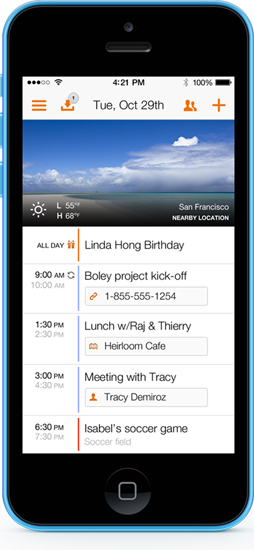 You know, the one that you found that you can no longer live without? The one that, when you are at a dinner party and people are talking about the latest "did you see this" thing, you whip out your phone and talk about it?
Well, mine right now is Tempo.
Tempo Smart Calendar is a free iPhone app that helps prepare you for what's next. If you are juggling appointments, running from one meeting to the next, hopping on conference calls—all while trying to stay present, focus on the moment and the people you're meeting with, you will appreciate a smart calendar on your smart phone.
Tempo intelligently finds and neatly organizes everything you need for each meeting and event. Like having a personal assistant, Tempo saves you time and hassles.
You can check out a quick video here. And, you can download Tempo from the Apple App Store from this link.Below are some of the timesaving features in Tempo, and many of these features take just one tap to get the task done.
Never Leave Them Waiting: Quickly send a pre-populated "running late" text or email everyone in the meeting, or just one attendee.
Never Dial Passcodes: Dial right into a conference call without having to dial the passcode. No more scribbling down or hunting for passcodes.
Right Place. Right Time: Find the location, directions, estimated drive time and parking for meetings and events in your calendar, even without the address.
Quickly Reach People: Email, text or call people in your calendar in one tap. Tempo finds each attendee's contact info.
Never Hunt for Emails: All of the related emails for each event are neatly organized and ready to reference and read.
Quickly Find Documents: All of the documents for each event—Word, Excel, PowerPoint, PDFs, and images are at your fingertips.
Smart Address Book Built-in: Tempo keeps your contacts up-to-date, and shows you who you're meeting with this week.
See Your Network: Find everyone you know at each company in your calendar.
Keep On Top of Flights: Get your flight status, terminal, and gate in one tap.
Send Birthday Wishes or Gifts: Post wishes to Facebook walls in one tap, or send a real gift.
So, the next time someone says, "Hey I found this new app," you can say, "Great! Are you also using Tempo?"
Follow Us
Stay connected to us and be the first to know about exclusive deals and upcoming events.