3 Reasons I Love Serving at Orange
by Adam Roberson I can remember serving at the very first Orange Conference at the Cobb Galleria in Atlanta seven years ago. At the time, I was new to this way of ministry, and for me, The Orange Conference helped fuel my passion for the Orange Strategy even more. Since that first year, I have […]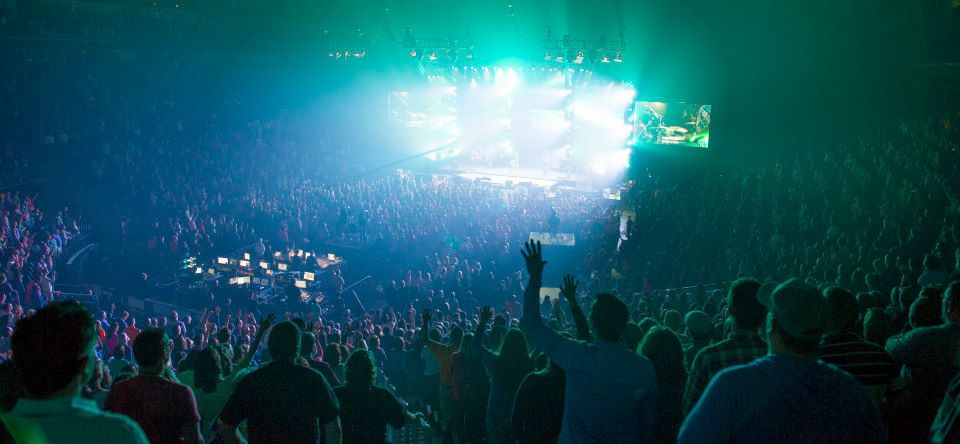 by Adam Roberson
I can remember serving at the very first Orange Conference at the Cobb Galleria in Atlanta seven years ago. At the time, I was new to this way of ministry, and for me, The Orange Conference helped fuel my passion for the Orange Strategy even more. Since that first year, I have served as a volunteer at OC for six years, and it keeps getting better and better.
I can think of three reasons that I love serving year after year at OC. One is, I love giving back to the team of people who give so much to not only my team in Chattanooga, but the families who walk through our doors Sunday after Sunday every week.
Reggie and his team have been blazing the trails for family ministry for a long time. He and his team make it easy for so many leaders and churches to go further faster week after week. The least I can do is serve them by helping in any way I can on the busiest week of their year.
The second reason I love volunteering is because I get to interact and learn from so many other leaders including Orange staff, attenders, and other volunteers. There is not a better place that brings better leaders together to communicate about family ministry than Orange.
The third reason I volunteer is because volunteering gives me the opportunity to pour out everything I have into other leaders in order to help them go further faster. I have been given the opportunity to learn from some incredible leaders over the past few years. It gives me great pleasure to help other leaders in anyway I can.
I can remember one year at Orange, God giving me the opportunity to be a part of something he was doing in another leader's life. I was able to give them insight into a situation that I had been a part of myself. He was on the verge of throwing in the towel and quitting ministry, but through our conversation I was able to help him feel refreshed and help him know what his next step was. He ended up not quitting what he believed God was leading him to do, and he went on to do some great things at his church.
There's not a better way to accomplish giving back to the Orange team, learning from other leaders, and pouring what is in our cups into others than serving at Orange. If you are looking for an opportunity to accomplish those things, I would not hesitate to sign up!
Sign up to volunteer now and be entered to win a year of free curriculum!
Now is the best time to sign up as a volunteer! Each person who commits to volunteering at OC14 by December 5, 2013, will be entered into a drawing to win free curriculum of their choice! One winner will be selected at random and announced on December 6, 2013. Instructions for redeeming the free curriculum will be provided to the winner after checking in with our volunteer coordinator at OC14.
Follow Us
Stay connected to us and be the first to know about exclusive deals and upcoming events.