Book Study: Losing Your Marbles/Playing for Keeps, Week 1
At The Orange  Conference this year, I was standing in line waiting to buy two books that I could not wait to read! I had a book that was called "Playing for Keeps" and one that was called "Losing Your Marbles" by Reggie Joiner, Kristen Ivy and Elizabeth Hansen. I proudly walked to the counter […]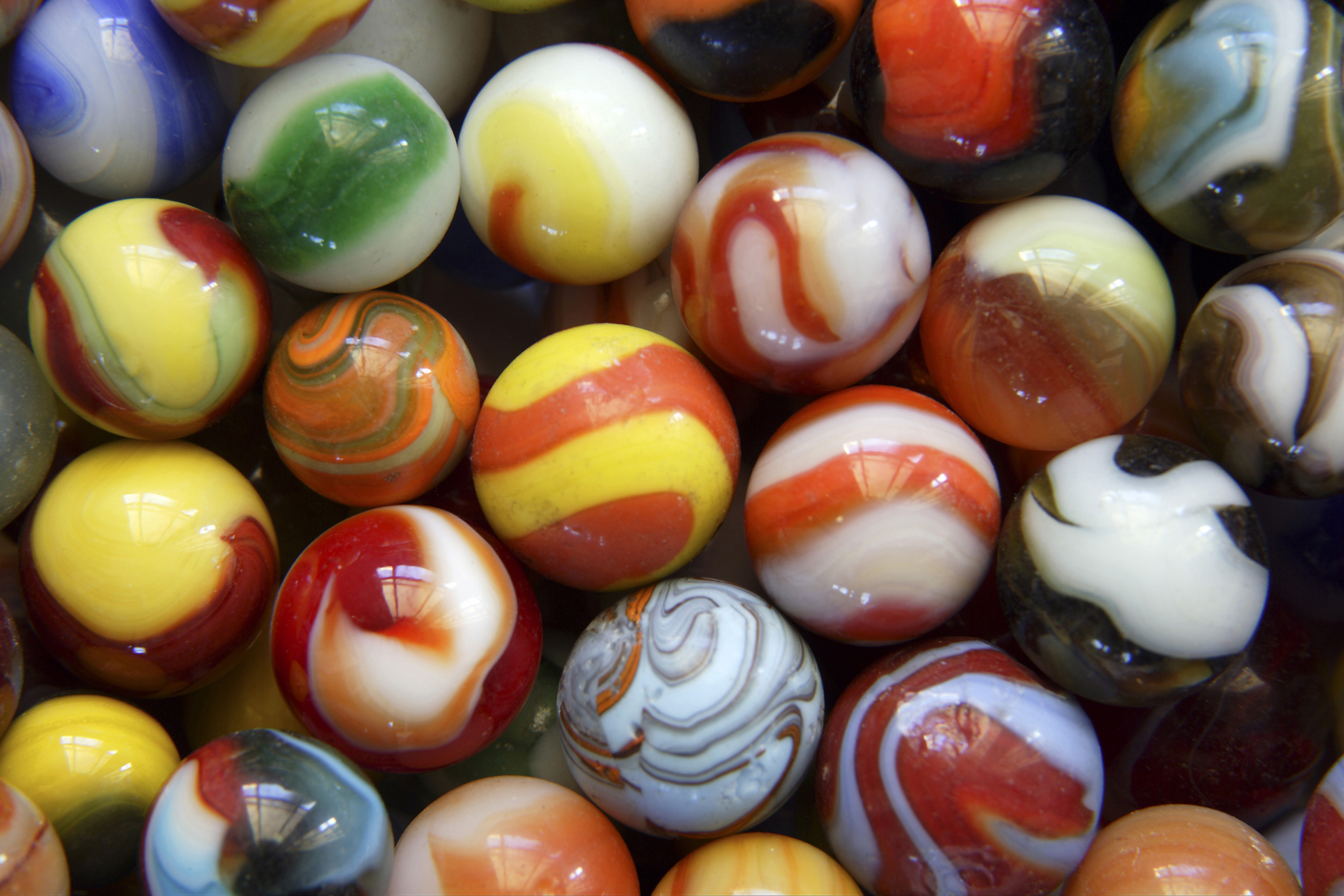 At The Orange  Conference this year, I was standing in line waiting to buy two books that I could not wait to read! I had a book that was called "Playing for Keeps" and one that was called "Losing Your Marbles" by Reggie Joiner, Kristen Ivy and Elizabeth Hansen. I proudly walked to the counter and handed over my books, when I realized:
Hey wait!  The back of one book has another book title on the back!?
Had I hit the jackpot and both books were actually just one book?! Was I getting TWO! TWO! TWO books in one!? Buy one, get one free!?
Yes. I. Was.
SCORE!
This month, we will be studying Losing Your Marbles and Playing for Keeps by Reggie Joiner, Kristen Ivy and Elizabeth Hansen.
Time/Time
Habit One: Visualize Time
"Teach us to number our days, that we may gain a heart of wisdom." Psalm 90:12
Picture a jar of with 936 marbles.
936 is the estimated number of weeks between birth and high school graduation.
Imagine asking your leaders and parents to reduce the number of marbles in the jar to match the actual number of weeks they had left with their children or the kids in their small groups.
Then give them a simple assignment:
REMOVE ONE MARBLE EACH WEEK.
The point? When you see how much TIME you have left, you tend to do more with the TIME you have now.
From the Losing Your Marbles  story
Think about Ken.
Ken leads a group of awkward, misfit, zombies—that is, middle school boys. He knows they need to be connected to a story bigger than themselves. He wants to help them have an authentic faith that stands the tests of time. That's why he has chosen to be present during these transitional years. He could probably do  something more exciting with his Sunday afternoon than film middle-schoolers in a cemetery. But Ken's not expecting immediate results or instant change. He's committed to being present in their lives for a critical season. He trusts what can happen to their character and faith over time.
The best thing you can do is choose to keep investing in what you can't see and being present for what is happening.
Trusting that time over time will do what God has designed it to do.
CHALLENGE:
Leaders, start thinking about the best weekly opportunities to invest in kids. Learn how to cooperate with the rhythms that exist in the average kid's or teenager's schedule this week so you can connect in relevant and practical ways. Think about the hours you spend with kids and teenagers in the context of their weeks.
Love/Time
Habit Two: Prove It.
Kids will test you.
If you don't believe that, then you probably haven't been around many.
You figure since you know you love them, and you tell them you love them, they should understand you love them.
But instead, their subconscious reaction is: Prove it.
If you want kids and teenagers to have a healthy sense of self-worth, believe in a Creator who  loves them unconditionally, and discover the value of using their lives to love others, then you may have to get in the business of actually proving that you love them—no matter what.
As parents and leaders, maybe it's time we start earning the right to be believed. It's time that we start using  the time we have to get serious about proving our love to the kids who matter most in our lives.
It's really pretty simple. When we show up and make rules, we prove to them we care. When they break the rules and we show up anyway, we prove to them we still care. We prove to them they have worth, and we are committed to them even when it's difficult, inconvenient, and messy.
From the Losing Your Marbles story
Think about Simon.
Simon's a weird kid. He plays marbles, and for a twelve-year-old who has grown up without a father, he's exceptionally levelheaded. Seriously, how many middle-schoolers do you know like Simon? Of course, this story only gives us a glimpse into one week of his life. There are probably a lot of other sides to Simon, too.
Nevertheless, Simon has gumption. He's a spirited, gutsy, resourceful kid with enough confidence to take on the top dogs of his middle school single-handedly. Why?
Simon has a healthy sense of self-worth.
Kids need parents and leaders LIKE YOU who will be present in their lives, in order to know them, and never run away, so they will always know how much they're worth.
CHALLENGE:
Who are the people who have loved you over time and proved that you matter? List a few things they did to prove it to you.
Follow Us
Stay connected to us and be the first to know about exclusive deals and upcoming events.