Beyond "Okay" and "Fine"
by Bre Hallberg I had a lot of preconceived ideas before I had kids. Then I had kids. And as I stared down at my son, who had chosen the middle of the aisle in Target, to throw himself on the floor and cry, I did what any parent would do, I told him if […]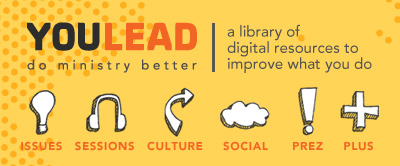 by Bre Hallberg
I had a lot of preconceived ideas before I had kids. Then I had kids. And as I stared down at my son, who had chosen the middle of the aisle in Target, to throw himself on the floor and cry, I did what any parent would do, I told him if he didn't stop I was going to tell his mother when we got home.
In all seriousness, partnering with parents never became so significant as it did when I experienced it from the other side, as a parent, not just a leader.
Just the other day, when my kids got home from school, I anxiously waited to hear all about their day. I started by saying, "How was your day." "Good" is all I got. Then I tried, "Okay, so you walked into your classroom, and then what happened?" I got nothing. Eventually details began to come out throughout the evening. I assume that by the end of the week their response will move to "Fine."
Unless you have a strategy to partner with parents, I guarantee the same types of conversations are happening in the homes of the children in your ministries regarding their time in your classroom.
We say it all the time. Two combined influences are more important than just two influences. That is what Orange is all about. When you combine red, which represents the unconditional love of the family, and yellow, which represents the light of the church, you get ORANGE!
"Churches are full of programs that inspire families, and countless families participate regularly in their local churches. Both groups are simultaneously hard at work to build faith in children, but in most cases they are not working in sync. They may be working toward a similar goal, but working on the same thing at the same time is not as effective as working on the same thing at the same time with the same strategy. When you creatively synchronize the two environments, you get more than just red or yellow—you tap into the Orange Factor." – From Think Orange
Carey Nieuwhof shared a few practical tips in his Session from YouLead, Innovative Ways to Partner with Parents.
Don't just think events think experiences. People don't remember what they are told, they remember what they experience.
Don't just have them come to you, go to them. What innovative initiatives can you put in parents' hands so they can use them at home?
Don't just think commitment, think community. How can you create a community that carries the conversation?
Don't just facilitate information, facilitate dialogue. Parents desire meaningful conversations. How can you start a dialogue among parents that brings them together?
So, how, as leaders, are we partnering with the parents in our ministries? Your time is limited. What are you doing to leverage the hours parents have in a given year, because what happens at home, is more important than what happens at church.
Follow Us
Stay connected to us and be the first to know about exclusive deals and upcoming events.