How to Produce a Family Experience on a Budget
by Christine Kreisher You may have seen pictures or video of a Family Experience at a mega church with all the glitz and glamour and thought, We can never do that. We just don't have that kind of budget! Most church leaders can relate, especially in this economy. However, the glitz and glamour isn't what […]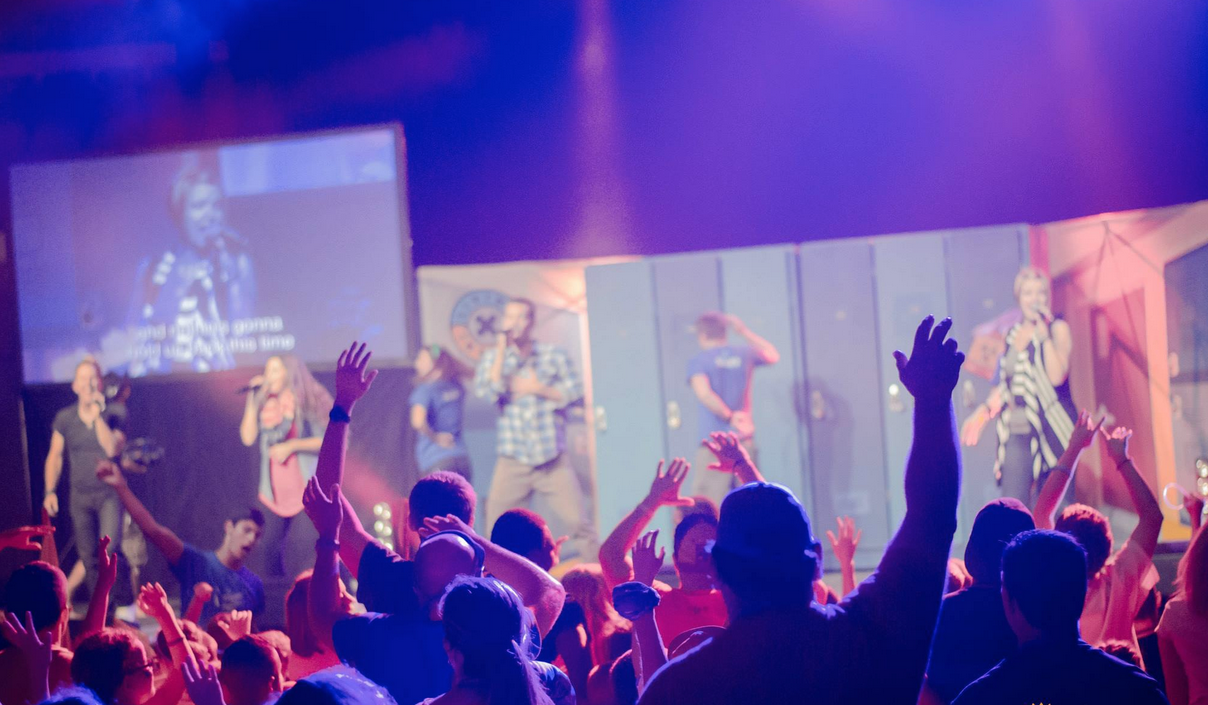 by Christine Kreisher
You may have seen pictures or video of a Family Experience at a mega church with all the glitz and glamour and thought, We can never do that. We just don't have that kind of budget! Most church leaders can relate, especially in this economy. However, the glitz and glamour isn't what an FX is about. The goal is to create "a shared experience for families that's designed to engage parents as partners, with a strategy to shape the faith and character of their kids, that serves as a catalyst for what happens at home," (Reggie Joiner).
Practical Ideas
First of all, when your vision is clear and you are passionate about the incredible impact a Family Experience can make on families in your church and community, the finances will come. People will catch the vision and want to help make it happen. Many times, we have not because we ask not—just ask!
The other thing to keep in mind is that excellence isn't having the best of everything; it's doing the best with what you do have! People are your greatest commodity! Invest in your volunteer actors, singers, and dancers by spending time encouraging them, and making resources available to them so that they can grow.
A big fancy set is not necessary. But fun, colorful props make any stage pop! Make a list of things that you would find in a kid's clubhouse and email the list out to everyone you know or post some requests on Facebook—you will be amazed at what your friends and family have in their attics and garage. Remember, paint is cheap!
Is there a local businessperson in your church or community who makes it evident that they care about families? Consider asking them to monetarily sponsor your FX in exchange for having their business promoted at some point during your production.
Snack shacks can also be a great way to raise funds for future events. Glow sticks and necklaces are also a big hit! Think about the kinds of things sold at kids shows and concerts. Check out www.RINovelty.com.
Program books are another great way to raise money. Businesses or families can sponsor a full-page, half-page, or quarter-page ad. The book can also include information about your church, including service times and details about your kids ministry.
There are tons of creative ways to produce an excellent FX on a budget. Remember, we serve a big God whose resources are endless. Trust Him and He will supply all of your needs exceedingly and abundantly above all you can ask or imagine—He keeps His promises!
Resources:
Read Think Orange by Reggie Joiner to learn more about the impact an FX can have on families in your church and community.
Launching an FX: Tools to Start a Family Experience CD/DVD available at www.WhatIsOrange.org for more practical and proven "out of the box" methods to produce an FX on little or no budget!
Christine serves as the family and connections pastor at Glad Tidings Church in Reading, Pennsylvania. She's a published author of a children's curriculum called "Follow 4:Kidz" and a CD/DVD resource, Launching an FX: Tools to Start a Family Experience. Christine has been the featured speaker for numerous local, regional, and statewide conferences. Her diverse life and business experiences have allowed her to connect with clients and audiences ranging from church leaders and volunteer teams to corporate executives. Christine is married to her best friend and business partner, Jim. They have three incredible sons and never a dull moment!
Follow Us
Stay connected to us and be the first to know about exclusive deals and upcoming events.