Ways to Encourage Your Mentors and College-Age Students This Week
While some of us are more words-oriented than others, we could all use a word of encouragement from time to time. That said, we wanted to make it really, really easy (really) for you to encourage either (or both) your mentors and students this week. Here are three—okay, I couldn't stop at three—six ways to […]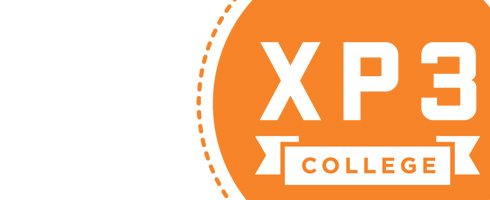 While some of us are more words-oriented than others, we could all use a word of encouragement from time to time. That said, we wanted to make it really, really easy (really) for you to encourage either (or both) your mentors and students this week. Here are three—okay, I couldn't stop at three—six ways to encourage them.
Reiterate that you like them. I know it sounds cheesy, but knowing we're "liked" can sometimes be even more poignant than knowing we're loved. While God commands us to "love our neighbor," telling someone you genuinely like them communicates that you have an affection for this person beyond your so-called "duty." (And if you genuinely don't like the person, maybe you should resort to one of the other six bullet points.)
Tell them two reasons why you're uniquely interested in their life. Maybe it's their ambition, or homemade scones, or the way they talk about God. We're all designed uniquely, but too often we forget this and need to be reminded.
Follow-up. Maybe they shared something with you recently that was clearly important to them (a divorce in their family, a grandparent's illness, a job lead, etc.). A mere, "How's ___ going?" can mean a world of difference.
Remind them that it's okay to struggle. This one obviously won't be timely for everyone, but if you know one who's struggling, it can be refreshing to simply remember that trials are a part of life and never go without reaping some good.
Tell them some words of God. Often I find myself texting, "Praying for you." This obviously isn't bad, but the strength behind sending direct verses from Scripture is priceless.
Pray. Ask how you can pray for them during the next few minutes.
Note: These aren't just privy to mentors and college-age adults. Feel free to spread the encouragement to those around you as well—your spouse, mom, co-workers, mailman, roommate, Starbucks barista, etc., too.
XP3 College offers Conversation Guides for mentors and small group leaders to connect older adults with 18- to 25-year-olds. XP3 College also offers a transition piece, called XP3 Next, for high school seniors and an ongoing connection piece for the first semester away. For more information on available conversation guides, visit our online store.
Abbie Smith is the co-author of The Slow Fade, and a writer and partner support for XP3 College. Abbie's latest book, Celibate Sex: Musings on Being Loved, Single, Twisted, and Holy, is now available at most online retailers.
Follow Us
Stay connected to us and be the first to know about exclusive deals and upcoming events.