YouLead and Know God: Orange Tools for Fall
In a recent blog post by Ben Read, we at YouLead were excited to read his glowing comments about Orange's YouLead materials, as well as the Know God, 28-day devotional. If you're considering YouLead or Know God, read what Ben has to say: We want to invest heavily in our leaders, so we'll be using […]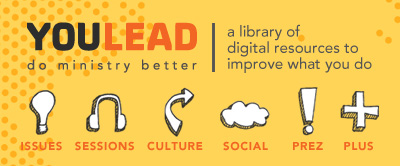 In a recent blog post by Ben Read, we at YouLead were excited to read his glowing comments about Orange's YouLead materials, as well as the Know God, 28-day devotional.
If you're considering YouLead or Know God, read what Ben has to say:
We want to invest heavily in our leaders, so we'll be using YouLead from Orange to train our team.
You can check out YouLead by visiting their site; but to wrap it up in a nutshell, YouLead is a strategic plan to make sure you are still learning as a leader and staying up to date on leadership principles. You get a weekly bit of training for yourself that doesn't take more than 20 minutes, as well as tons of resources to send out to your team, your volunteers, and even event-planning guides for your leadership meetings. YouLead isn't a communication tool, it's a resource to blow up the ability and possibility of your leaders.
Let's be honest: Every youth ministry in America would be better off if we had better trained leaders. Youth ministries that kill it have multiple people on staff who don't just have a passion for youth ministry, but also some pretty serious training and experience. Those of us in smaller contexts could absolutely use more qualified leaders, and that's where YouLead comes in. Think of it like this, you can train your entire team for a year for less than the price of you going to one conference. That's a heck of a bargain!
We want to invest relationally and spiritually in the lives of our students, so a 28-day devotional with weekly check-ins like Know God is perfect for kicking off small group relationships.
This is another great resource from Orange, and I was greatly pleased to pick up a copy at this past year's Orange Conference. There are a ton of great devotionals for students out there, but what makes Know God stand out for me is that it is something the student is challenged and encouraged to do with an adult leader right off the bat. In fact, I don't know that it is possible to go through the book without meeting with a leader at least once.
We'll be buying a copy of this for all of our students in Small Groups and our leaders to go through with them together. You can check out Know God on the Orange Store.
Ben Read is a youth pastor in Boston, Mass., a husband and soon-to-be father, and co-founder of Youthmin.org.
This post originally appeared at Youthmin.org, July 24, 2013. Used with permission.
Follow Us
Stay connected to us and be the first to know about exclusive deals and upcoming events.