The Catalyst Leader Book Study, Week 5
Have you ever read a book that you do not want to end? That's how I felt when I read this month's book The Catalyst Leader by Brad Lomenick. This is one of those books for me, the kind of book that will have tons of notes in the margins and almost every single sentence […]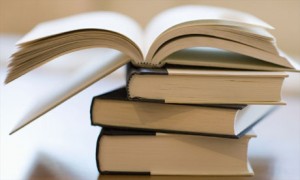 Have you ever read a book that you do not want to end? That's how I felt when I read this month's book The Catalyst Leader by Brad Lomenick.
This is one of those books for me, the kind of book that will have tons of notes in the margins and almost every single sentence highlighted. A book that I will recommend to every single high school or college graduate, and I'll recommend that they read it at least twice! I'm 32 years old and I read it twice in a week! This will be a book I give as a gift to other leader friends and refer to in conversations!
Why? Well, I am glad you asked!
In the book, Brad writes about eight elements of a catalyst leader that we've spent the month thinking about.
Called: Find Your Uniqueness
Authentic: Unleash the Real You
Passionate: Live in Pursuit of God
Capable: Make Excellence Nonnegotiable
Courageous: Prepare to Jump
Principled: Anchor in Your Convictions
Hopeful: Build Toward a Better Tomorrow
Collaborative: Draw Power from Partners
I have laughed out loud at some of his stories and related to his authentic passion for seeing leaders meet their full potential. Brad ends his book with a last bit of advice to young leaders with a charge to find a mentor.
Having someone older than we are who can breath experience and wisdom into our journey in invaluable. Brad also suggests that older leaders lean into younger leaders and learn from what this generation has to say.
He writes:
"Your legacy is not only determined by what you do as you get old but also by who you are when you are young. Leading well means starting well. Building a foundation for influence now."
So how about you?
Do you have someone in your life who mentors you?
Do you listen to them?
Do you ask them for advice?
Do you have someone younger than you that you mentor?
Do you listen to them?
Do you ask them for advice?
How about your own peers who are the same age as you? Could you benefit from having a couple of people who think differently than you do to bounce ideas off of?
Do you listen to them?
Do you ask them for advice?
One of the last things that Brad writes is this:
"The journey we began together is now yours to complete. Lead now. Lead well. Become the change maker God has called you to be."
Thanks, Brad, for sharing your wisdom with us and for your passion for my generation of leaders—and the next!
"If I have seen further than others, it is by standing on the shoulders of giants." – Isaac Newton
Follow Us
Stay connected to us and be the first to know about exclusive deals and upcoming events.