How to Teach Preschoolers Spiritual Truth
by Autumn Ward We have the most amazing, powerful, life changing, TRUE story ever told—God's story! Below are five ways we can begin to teach it to our preschoolers. 1. Experience the Truth Preschoolers learn best through experience and active participation. Choose activities that give them these memorable experiences. Touch David's soft, fluffy sheep. Smell […]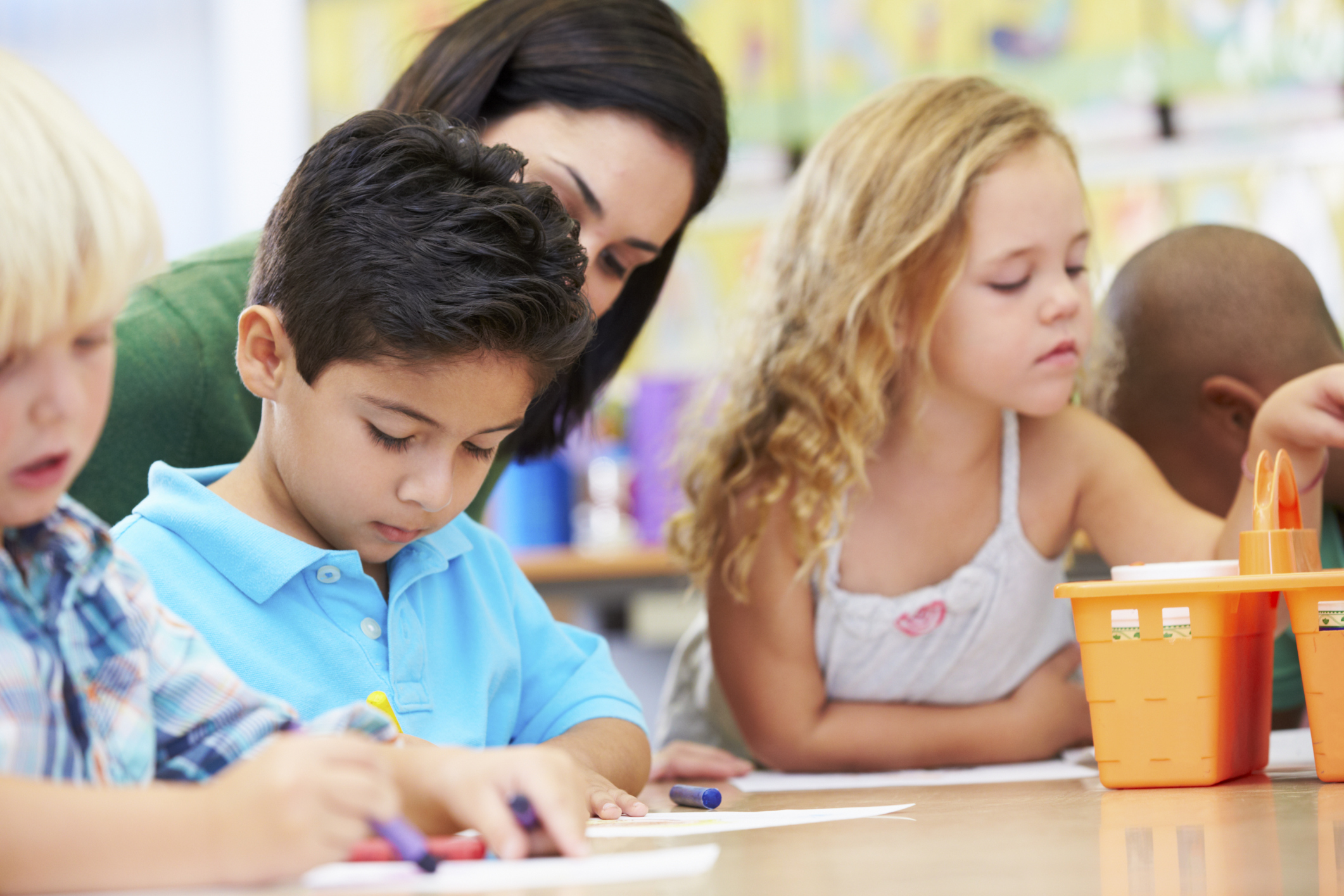 by Autumn Ward
We have the most amazing, powerful, life changing, TRUE story ever told—God's story! Below are five ways we can begin to teach it to our preschoolers.
1. Experience the Truth
Preschoolers learn best through experience and active participation. Choose activities that give them these memorable experiences.
Touch David's soft, fluffy sheep.
Smell the sweet perfume as Mary pours it on Jesus' head and feet.
Hear Joshua's horn in the battle of Jericho.
Taste the Lord's Supper as Jesus eats with the disciples.
See Noah's ark as it floats on water.
Build a wall with Nehemiah.
Dress up like Queen Esther.
Pretend to cook bread for Elijah like the widow.
Rock baby Moses and put him in a basket.
Doctor the hurt man's boo-boos like the Good Samaritan.
Ride in the boat with Jonah.
2. Relate to Truth
As you offer opportunities for your children to experience truth, take it a step further and help them relate to that truth.
Speak words they understand and use on a daily basis. When I'm writing, I will read and re-read and keep changing words until I get them to a preschool level of understanding.
Use age–appropriate content. Just because it is the truth doesn't mean it's time to teach it. The Bible is full of stories that preschoolers are not ready to hear. As children get older, they will learn more and more details of the same stories.
Connect spiritual truth to their young world. Think of what a preschooler's day looks like and apply truth to what they already know and have experienced.  What may seem small to you is big to them.
Talk and pray about the truth you are teaching in a Small Group setting.
3. Hear Same Truth in Different Ways (repetition)
You can choose to teach a lot of truth once over the few years you have your preschoolers or you can teach the same basic truths over and over again with the hope of it actually staying with them. Ask yourself, what are some basic truths that your preschoolers MUST have before they move on to elementary.
At First Look we chose:
God made me.
God loves me.
Jesus wants to be my friend forever.
And then from there we have 24 "Key Questions" and "Bottom Lines," one for each month of a two-year cycle, that we believe are very important for preschoolers to know before they start down the next road on their journey.
Questions like:
Who is always with you? God is always with me.
Who is God's Son? Jesus is God's Son.
Who made everything? God made everything.
We stay on one Key Question and Bottom Line, for a whole month, teaching it in as many different ways as possible:
Crafts
Movement games
Table games
Role play
Investigation
Our objective is to teach three basic truths and a two-year cycle of monthly Key Questions and Bottom Lines, in as many fun, creative, engaging, memorable ways as possible—over and over again—so that when preschoolers walk into the elementary environment, we have given them every opportunity to take those truths with them
4. Truth through Relationships
I'll be honest, when I think back to my preschool and early elementary years in church, I don't remember any particular Bible verse or story or even activity, but I do remember Edna Salter. I truly believe she helped shape my view of God's love for me because I always felt like she loved me. She was my first impression of who God was outside of my home—and thankfully it was a good one!
One of the most powerful tools you have, in teaching spiritual truth to your preschoolers, are the people you let volunteer in your preschool ministry.
It's important to have volunteers who want to be with children. Children are people and people know when they're not wanted.
It's important to have volunteers who understand it's not about sharing what you know but teaching preschoolers what they don't know. (Keep it simple and short.)
It's important to have volunteers who know how to have fun and will get on the floor, do the water activities, play in dirt, play games, sing, and dance without complaining.
Your volunteers need to understand that they are giving children a picture of who God is—of His love for them. They need to see it and feel it—experience it like we talked about earlier—through the adults that are working with them.
5. Partnering with Mom and Dad
If you truly want to teach spiritual truth to your preschoolers, you will partner with the ones God has given the primary responsibility to—mom and dad. Parents have about 3,000 hours per year with their children compared to the 42 hours we as the church have with them. Enable your parents to lead their children spiritually through things like:
Take-home materials
Workshops
Emails
Video messages
Quick talks at the door
Whatever you can brainstorm!
Take the time to train your volunteers to support, love and build relationships with parents. How amazing would it be if you were able to help your parents become the spiritual heroes of their children?
You have your preschoolers for such a short time. Make the most of it! Do your best to fill their hearts with treasures they will carry with them the rest of their lives.
Autumn has been married to Chad—her most favorite person in the whole wide world—for 17 years. They have three amazing children: Joseph (16), Sarah (14) and Anna (11). She is passionate about helping moms and dads become spiritual heroes to their children. Autumn has been serving in family ministry for the past 20 years. She is a writer for the First Look preschool curriculum and is a member of the First Look creative team.
Follow Us
Stay connected to us and be the first to know about exclusive deals and upcoming events.