The Catalyst Leader Book Study, Week 4
One of the first ministry experiences I had was in relaunching a dying church. Those of you who have been, or are currently, part of a church plant or church relaunch, know that momentum is based on the hope of what could be. Energy is spread vibrantly through the church and its community through a […]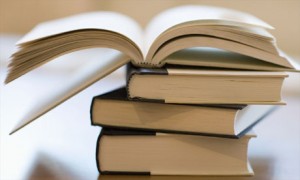 One of the first ministry experiences I had was in relaunching a dying church. Those of you who have been, or are currently, part of a church plant or church relaunch, know that momentum is based on the hope of what could be. Energy is spread vibrantly through the church and its community through a bright and vivid vision painted on a blank canvas. Building something from nothing is hard work, and the hope that what you are doing is actually going to work is the fuel that drives you!
This week, we will be parking in chapters 7 and 8 of our month-long study of Brad Lomenick's book The Catalyst Leader.
Chapter 7, Hopeful: Build Toward a Better Tomorrow
Dream about accomplishing a project so far out of your abilities that it keeps you up at night. God calls us to think big. #CatalystLeader
Perry Noble, lead pastor of NewSpring Church in Anderson, South Carolina, often says that he believes that the best days of the Church are ahead of us, not behind us! I am often encouraged by his energy and hope for the next generation—and the next!
Working in kids and student ministries, nobody believes that more than we do! We know that kids are not the church of tomorrow but the church of TODAY and empowering kids to lead by ushering them in on our shoulders is the best way to show hope in them and for the Church!
In this chapter, Brad encourages leaders to get out of their comfort zones—God calls us to think big!
Catalyst leaders look through the windshield rather than stare in the rear view mirror. To do this, leaders must cast compelling vision that communicates tomorrow can look better than today.
Think About It:
What is on your heart or stirring in your heart that you keep pushing back because it doesn't seem possible? Pursue it! God can accomplish what seems impossible to us.
Chapter 8. Collaborative: Draw Power From Others
I love what Brad writes in this chapter so much that I have read it three or four times.
You don't have to blow out someone else's candle to make yours shine brighter.
A catalyst leader works together with all kinds of leaders and organizations, and ultimately doesn't care who gets the credit. Some people would rather throw rocks and grenades then life preservers, but the rules of engagement have changed in today's culture.
Brad encourages us as influencers to look at organizational leadership not as a race but as an opportunity to cheer each other on! Instead of being fearful and attempting to trip those who start to pass us, recognize that we are all on the same team and any success makes us ALL better!
If you desire to advance your level of leadership, one of the best things you can do is to build bridges with two kinds of organizations. The first should be an entity that is in the same line of work but not a direct competitor, and the second should be an entity that you have profound philosophical differences with. Set up a collaborative meeting between their team and yours. Share best practices and brainstorm together about projects your respective teams are working on. Brad guarantees that your team will thank you!
Brad adds a word of caution: Collaboration requires clarity. Make sure expectations are explained and agreed upon on the front end. Outline boundaries, responsibilities, and what a win looks like. It's easier to outline expectations of collaboration at the outset than in the midst of a disagreement. Collaborate freely AND collaborate cautiously.
"You can do what I cannot do. I can do what you cannot do. Together we can do great things." Mother Teresa
Think About It:
Do you want to grow, improve, and expand you leadership? Then seek to rid your organization of internal and external selfishness. Don't merely look out for your own interests, but rather find partners in who your team can invest. You will encounter problems along the way, but the dividends you will reap by nurturing a collaborative environment will far exceed any price you have to pay.
Follow Us
Stay connected to us and be the first to know about exclusive deals and upcoming events.