The Threes: 3 Reasons Why Your Pastor Doesn't Think College Ministry is Important
In my experience, college ministry is viewed by most pastors as a luxury, not a necessity—that is, unless your pastor has kids that age. But the truth is that in most contexts, it's not seen as a necessary ministry for a healthy growing church, like children's and student ministry. Now, if you know anything about […]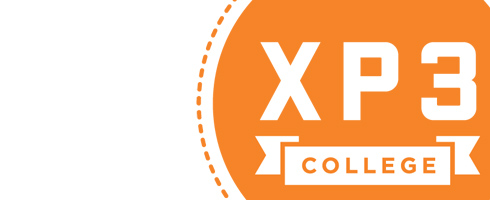 In my experience, college ministry is viewed by most pastors as a luxury, not a necessity—that is, unless your pastor has kids that age.
But the truth is that in most contexts, it's not seen as a necessary ministry for a healthy growing church, like children's and student ministry.
Now, if you know anything about me, you know I couldn't disagree more. I've seen the impact a college ministry can make on a church and now, as a pastor of a church myself, I know it's vital for our church's health.
So, here are three things I hear pastors say as to why they don't view college ministry as a priority for the church they pastor. I've also included a few thoughts on why I think they are dead wrong, regardless of what context they minister in (how's that for bluntness?!).
The three biggest push-backs I hear from pastors on why college ministry isn't important are:
Not enough students. Many pastors say they don't have enough people in this stage of life in their church to start or fully fund a ministry. This is especially true for churches in more rural areas where people move away to go to school. I understand this logic if we view this ministry through a programmatic lens. However, if we view it relationally, these are people we have invested a lot into over the years. And continuing to cultivate a relationship with them is not only beneficial, it's our responsibility. That said, let me ask a purely logical question: how many junior high students do you think a church would have if they didn't have a ministry specifically for them? Or, how many high school students do you think would be a part of the church if there wasn't a ministry for them?
Not enough money. If we really want to talk about money in this context (which I'm hesitant to do, but it's a fact of life), then I will bring up two quick points. First, I think we need to view them as missionaries for the next generation. Churches usually reserve money for "missions," so why wouldn't we view those moving away to go to school as being the same? Secondly, college students may not directly contribute a lot of money, but they certainly do indirectly. They are some of the best volunteers for children's and student ministry and, we all know, these are critical to bringing in families. When families come, so does funding and the stronger these two ministries are the more families that come. It's that simple.
Not enough personal connection. Pastors that have kids in college see the needs of their children, but if they don't have children this age most of the time they lack personal connection to the needs. This is why you need to expose them to students, relationally. I have college students in my home all the time because I want to make sure I stay in tune with their needs and desires. Find stories of both trial and victory to expose your pastor to…when your pastor feels either, support is soon to follow.
Chuck Bomar is the pastor of Colossae Church in Portland, Ore., co-creator of XP3 College, and author of numerous books including his latest, Better Off Without Jesus.
Follow Us
Stay connected to us and be the first to know about exclusive deals and upcoming events.