Catalyst Leader Book Study, Week 2
Along this journey of ministry, there was a season when I decided to take a break from fulltime ministry. I wanted to take some time to quiet my mind and allow God to redirect my steps, as I was experiencing burnout and knew if I wasn't careful I would grow bitter and resentful toward the […]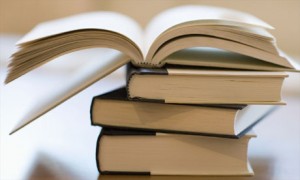 Along this journey of ministry, there was a season when I decided to take a break from fulltime ministry. I wanted to take some time to quiet my mind and allow God to redirect my steps, as I was experiencing burnout and knew if I wasn't careful I would grow bitter and resentful toward the work I am so passionate about. Time away, was eye opening! I was able to volunteer in ministries that I hadn't been able to in the past. I watched other leaders lead and I became a follower. I had a rare opportunity to see ministry through a different lens and experienced what it felt like to not be "in charge." To say that I gained perspective would be putting it lightly!
You can take a leader out of leadership but you can't take the leadership out of a leader! It's always there! Once a leader, always a leader. I admit that I watched and noted all the things I thought my leaders could do better. I learned that I am control freak! I learned that I am passionate about leadership and leading others well! I wanted back into the game! I would lead ANYTHING if someone would just give me something to lead!
I spoke to some employers that knew me and knew my background. One had an opening within their organization that I was convinced I could do! My hiring friend agreed that they thought I could DO the job—but they were not looking for someone to just DO the job, they were looking for someone who was passionate for the job!
What a gift I was given that day! While I was validated as a leader, my friend loved me enough to redirect my way of thinking! Sure! I was capable of leading this team, but I was not passionate about what I would be leading and having both the capability and the passion are the right combined ingredients to being a catalyst leader!
This week, we're studying chapters 3 and 4 in Brad Lomenick's book, The Catalyst Leader.
Chapter 3, Passionate
"Work at everything you do with all your heart. Work as if you were working for the Lord, not for human masters." Colossians 3:23, NIRV
Tony Lepore is known as The Dancing Cop. In 1984 he was inspired by an episode of Candid Camera to dance during his shift as traffic director in Providence, Rhode Island. People come just to watch him direct traffic. Joe brings joy to others by his passion for his job. His passion is inspiring and contagious! Just check it out! https://www.youtube.com/watch?v=1tLOb8puQHg
We are naturally drawn to passionate leaders.
I love what Brad writes in this chapter about the consequence of passion in our leadership:
"As God sparks the fires of our passion for Him, the flames engulf us. Everything we touch should breathe sooty fingerprints of our firey zeal for Him."
So, how do we keep our passion a flame? Brad writes that, "Sustained leadership requires practicing the discipline of replenishment."
Nothing will sap your passion for God like burnout. It is easy to burn out! I did!
So, I am curious, how do you stay passionate for what God has called you to do?
Perhaps we should all start dancing while we work!
Chapter 4, Capable
In this chapter, Brad lists some essential marks of being a capable leader.
Capable leaders constantly push forward. Surround yourself with people who spend more time dreaming about the future than dwelling on the past failures.
Capable leaders are team players. Have each other's back. In order to succeed, you need confidence. You can't have confidence without trust.
Capable leaders own their mistakes. A leader who blames others for their own mistakes cannot grow in their position.
Capable leaders are willing to take risks. Surround yourself with people who boldly step out is important—even when it may not make sense.
Capable leaders are constant learners.
Capable leaders aren't entitled.
Capable leaders are anticipators. You must stay a step ahead of the people you serve.
Capable leaders are persistent. They see things through and they don't give up.
Capable leaders are trustworthy.
Capable leaders deliver. Capable leaders get things done.
I love what Brad writes in this chapter:
"Resist the temptation to believe that you can carry an entire organization on the back of your talents and passions alone. You must surround yourself with equally gifted leaders who share a common commitment to excellence. Without this critical component, you will not be able to lead well."
Think About It:
What happens when someone on your team isn't capable?