Catalyst Leader Book Study, Week 1
I felt called to ministry when I was 17 years old. I remember dismissing it immediately. After all, I already knew what I wanted to do with my life! I was going to go to beauty school and become a hairstylist to the stars! I dreamed of doing hair on the set of a movie […]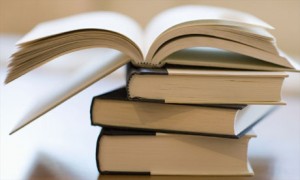 I felt called to ministry when I was 17 years old. I remember dismissing it immediately. After all, I already knew what I wanted to do with my life! I was going to go to beauty school and become a hairstylist to the stars! I dreamed of doing hair on the set of a movie or popular television show or being the personal stylist to a movie star! I was the girl in high school who did all my friends hair and makeup for dances, and would have a line of girls at church camp holding their hair brush and ponytail holders waiting for me to French braid their hair. I was good at doing hair! This was what I was made for! After high school l went to beauty school and loved it! I received my license in cosmetology and was working in a salon, and while I enjoyed it, I didn't feel content.
During this time, I stayed involved in church and served in kids and Youth ministry, and what I had been fighting for many years never went away. The more involved in ministry I got, the more comfortable I was. I began to realize that the passion I had for leading teams and families was what God put in my heart as a teenager.
I finally let go of my dreams for my life and allowed God to use me the way He had always planned. I am always reminded of what it says in Isaiah 55:8-11 (The Message):
"I don't think the way you think.
The way you work isn't the way I work."
God's Decree.
"For as the sky soars high above earth,
so the way I work surpasses the way you work,
and the way I think is beyond the way you think.
Just as rain and snow descend from the skies
and don't go back until they've watered the earth,
Doing their work of making things grow and blossom,
producing seed for farmers and food for the hungry,
So will the words that come out of my mouth
not come back empty-handed.
They'll do the work I sent them to do,
they'll complete the assignment I gave them.
This month, we will be studying Brad Lomenick's book The Catalyst Leader.
Chapter 1, Called
"God wants us to use our gifts and passions, and He's placed them in plain sight." – Brad Lomenick

In this chapter, Brad writes about God's unique purpose that He desires to carry out in every single person He creates, and that He has carved a specific and significant path for us all.
There are all kinds of us out there, some of us know exactly what God made us for, some of us think we know and find out it is completely different! Some of us may feel God didn't uniquely create you to do anything, some might still be trying to sort it all out.
One of my favorite things Brad writes about our calling is that God's divine course for our lives is not mysterious or evasive but walking it likely requires sacrifices–yet, we are guaranteed to gain much more than we forfeit.
I know this has been true in my own life and want to encourage those of you who are still picking up the breadcrumbs on the trail of your own, to ask yourself these questions that Brad has listed in Chapter 1:
What are your passions and gifts?
What would you work on or want to do for free?
What energized you as a child?
If you could do anything and take a pay cut, what would it be?
What barriers are preventing you from pursuing your true calling?
If you aren't engaging your gifts and talents where you find yourself now, could you make changes in your current role to better engage those in your current role?
Chapter 2, Authenticty
Okay, stay with me, at the 2000 MTV Music Awards, Eminem, preformed his single "The Real Slim Shady" in front of a live audience. I remember this vividly because he had hundreds of guys of all nationalities bleach their hair and wear white T-shirts and jeans to look exactly like him.
(I was in college at the time and had no idea that watching this would someday help me write a blog about the importance of authenticity. Only, God!)
The truth is, while Eminem is not the best role model, he taught me the value of being different. It would be a boring world if we were all the exact same. Learning to be comfortable with who we are, isn't only a gift to God and to ourselves, but also to those around us!
My favorite line from this chapter is this:
"Ambition beckons us to be the person we think everyone else wants us to be. That person is usually different than who we truly are. If we don't learn to be content with who God has made us and called us to be, then we will never reach our potential as influencers."
Below are a few of the suggestions that Brad gives of Best Practices in cultivating authenticity:
*Practice self-awareness.
*Question yourself.
*Learn to laugh at yourself.
*Build a support network.
*Be Interested over interesting.
So, what do you think? I want to hear the stories of how you felt called or how you practice being authentic! There is a lot we can learn from each other! I am excited to hear your stories!