Best Practices for Using Social Media to Communicate with Teenagers
by Elle Campbell Okay, I have a little quiz for you. Check all that apply. Do you . . . Minister to teenagers? Minister to parents of teenagers? Minister to children who will eventually become teenagers? Have teenagers volunteering on your team? If any of those things apply to you, then you need to know […]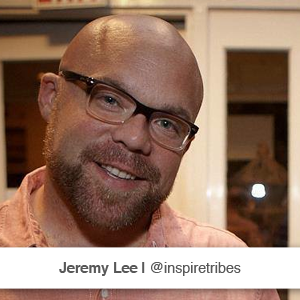 by Elle Campbell
Okay, I have a little quiz for you. Check all that apply.
Do you . . .
Minister to teenagers?
Minister to parents of teenagers?
Minister to children who will eventually become teenagers?
Have teenagers volunteering on your team?
If any of those things apply to you, then you need to know how to leverage social media to connect with teenagers.
I recently did a series on my blog about using social media effectively in ministry. I asked my readers and friends in ministry to submit their questions about social media, and then I rounded up a panel of super smart social media experts to respond to those questions.
One of the most popular questions we received throughout the series had to do with how to connect with teenagers online. Which platforms to use, how to stay up-to-date on trends, and where teenagers are spending their time online. So, today, I want to share a few practical tips from three of our panel members who weighed in on that topic.
But first, let me introduce our three panel members: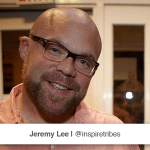 JEREMY LEE is the creator of Parentzilla and ParentMinistry.net. He's the co-creator of Uthmin.net along with Tom Shefchunas. And he's a master of building and rallying tribes through social media. Connect with him on Twitter and Facebook.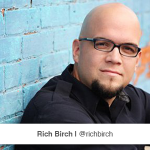 RICH BIRCH is Operations Pastor of Liquid Church and blogs at unseminary about leadership, multisite ministry, and things to help local church leaders get stuff done and reach more people. And he tweets too.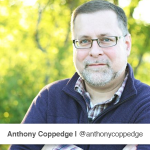 ANTHONY COPPEDGE consults with church and business leaders about leveraging technology and social media. He blogs, tweets, and wrote the ebook The Reason Your Church Must Twitter.
And now, let's hear their insights!
What types of social media are teenagers currently using? Teenagers seem to be moving away from email and Facebook for communication. So, where are they? Which social media platforms should I use to connect with them?
JEREMY: I'm a big believer that there is not one answer to this question. Consider your message as the hub of the wheel and allow the spokes to be the forms of delivery, like live announcements, an Instagram note, Twitter, text messages, or a myriad of other options. My most practical encouragement would be to make a big deal out of surveying students during your weekly program. Find out, "What are the top five ways you want to receive information from us? Rank them in order with the number one option being your favorite." The answer to that question will determine the spokes in your communication wheel.
RICH: According to a recent Pew Research Study on Teens and Social Media, eight in ten online teens use some kind of social media. Twitter is still not in the same league as Facebook, which attracts 77 percent of online teens. Still, 24 percent of online teens now use Twitter, a figure that is up from 16 percent in 2011 and eight percent the first time Pew asked this question in late 2009. Teenagers' use of Twitter now outpaces that of adults; just 16 percent of online adults are Twitter users, up slightly from the 12 percent who were using Twitter in 2011. According to the research, teen use of other social networks falls significantly behind Twitter—11 percent post on Instagram, five percent on Tumblr, three percent on Google+. And only one percent of teens use Pinterest. (Who wants to hang out where your mom does?)
You need to leverage the networks that your students are active in. More important than the "global trend" of which social networks are gaining popularity is the reality of where your students interact online. 95 percent of teens use the Internet regularly and 80 percent of those are on social media—it's our job to engage them on their terms!
ANTHONY: The trouble with naming a social media service for use with youth is that once it starts to grow in popularity and adults use it, the teens begin to leave it. That's why I think SMS text messaging is the most important social media tool for reaching and connecting with teens.
Text messaging rules the day when it comes to teens. While SMS text messages are often overlooked as part of social media, few things can be more social than groups of teens sharing life with their friends—their greatest social networks.
The stats are startling:
75 percent of 12- to 17-year-olds have a smartphone.
Texting is the #2 use of cellphones (#1 is checking the time).
Over 200 trillion text messages are receive in the U.S. every single day.
American teens send an average of 3,339 texts per month.
Clearly, leveraging tools to connect with teens via social media is obvious. What's not so obvious is how churches should protect the teen, inform parents and manage texting with minors. Frankly, I've yet to find a solution that does everything I think a youth ministry needs, but these are at least viable starting points: Trumpia, EZ Texting, Your Mobile Church, and Church Text Pro.
However, there are three services I think will continue to grow in popularity with youth: Instagram, Snapchat, and Kik Messenger.
With the speed of change in technology, especially mobile technology, it's impossible to know what will last or will be replaced. Here today, gone tomorrow is the norm in mobile. I'd say check out those three above, but keep a wary eye on Snapchat; it could be an invitation for poor decisions made in the moment by teens.
Check out ellecampbell.org for more from this series on social media.
Elle works in middle school ministry with her husband, Kenny, at The Chapel in Buffalo, New York, where she oversees small groups and volunteer development. When Elle isn't hanging out with middle school students and their small group leaders, she's blogging and developing resources for Stuff You Can Use—a site she and Kenny developed to connect student and children's ministry workers with super helpful, practical, and high-quality ideas and resources.
Follow Us
Stay connected to us and be the first to know about exclusive deals and upcoming events.