YouLead Event: Live to Serve
How will you kick off this fall with your volunteers? For most ministries, the school year kicks off in August or September which brings along new leaders to serve. No matter how long a leader has served, whether 10 years or 10 minutes, it is always good to take opportunities to reinforce why you do […]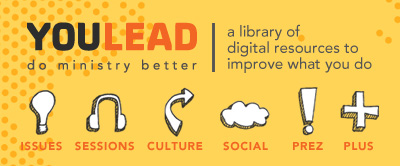 How will you kick off this fall with your volunteers?
For most ministries, the school year kicks off in August or September which brings along new leaders to serve. No matter how long a leader has served, whether 10 years or 10 minutes, it is always good to take opportunities to reinforce why you do what you do. Those of us at Orange know just how busy you are, so we wanted to create an event for you to help cast vision, stimulate conversation, and provide inspiration and training for your family ministry.
If you have ever been to a Disney theme park, it won't take you long to realize that it really is the happiest place on earth. What makes it so great? Why do people flock there by the millions each year withstanding the heat and long lines? We wanted to know what makes Disney successful so we sat down with someone who has worked for Disney for 14 years to learn how Disney thinks Orange. This training event is called Live to Serve and it is achievable for any size and type of church. The best part is that we have done all the legwork for you. This event includes:
Event How-To Guide

Production Notes

Tech Notes

Bumper Video

1 QuickTime Video featuring Reggie Joiner interviewing Brian White from Disney

Games to engage the theme

Image files for postcards and posters that will help you promote and publicize the event

Discussion Notes with questions to get you talking with your teams
This event will be a great way to gather your team together, shower them with love and remind them of why they do what they do. Don't you want your leaders to get the bigger picture of what you do? Don't you want them to say, "I can't believe I get to be apart of this great place?" This event will do that. Your leaders will be inspired by the magic of Disney—learning things about enthusiasm, trust and even the allowance of failure. Disney reminds us that our focus should be on the guest's experience—and that is what this event is all about.
Developed by Orange, YouLead is designed to develop the leadership skills of yourself, your team and your volunteers. It centers on answering three basic questions: What can I do to continue learning as a leader? How can I be intentional about connecting with my volunteers consistently? What can we do to stay on the same page as a team? We do this by creating materials that can be digested in 20 easy minutes. Click here to learn more about a subscription to YouLead.
Follow Us
Stay connected to us and be the first to know about exclusive deals and upcoming events.