Helping the Marriage of Parents of Kids with Special Needs (From #OC13)
In The Orange Conference workshop Encouragement Events for Special Needs Ministry, Katie Garvert shared how her church is using MarriedPeople.org's Can't Wait Date Challenge as a tool to help parents to reconnect with each other and build a stronger marriage. For several years, Woodmen Valley Chapel's Access Ministry (Colorado Springs, Colorado) has offered regular respite events for its participating […]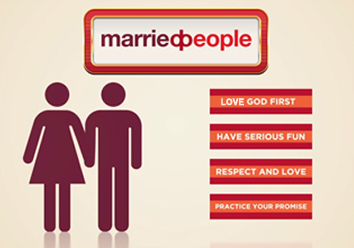 In The Orange Conference workshop Encouragement Events for Special Needs Ministry, Katie Garvert shared how her church is using MarriedPeople.org's Can't Wait Date Challenge as a tool to help parents to reconnect with each other and build a stronger marriage.
For several years, Woodmen Valley Chapel's Access Ministry (Colorado Springs, Colorado) has offered regular respite events for its participating families. Katie has led the Access Ministry with the mindset that special needs ministry is a whole family ministry. And logically,  as the special needs ministry grew the church added the respite piece of programming. The purpose of the respite was to not only provide parents a break but to also provide spouses the opportunity to reconnect through alone time together. But about a year ago Katie began noticing that mothers who once showed up at respite check-in with their husbands now arrived without their spouse. Instead of heading out for a date night, parents were doing their own thing, running errands while their children were in the church's care. As a mother herself, Katie recognized the value of a shopping trip in peace, but was sad that parents weren't refueling their marriage during this time. At the same time, Katie noticed that some of the parents who were spending the respite time together were showing up at pick-up more tense or sad, giving evidence that the "date" had not ended well. Fresh off these observations, Katie felt burdened to work more proactively to help the marriage inside the family with special needs.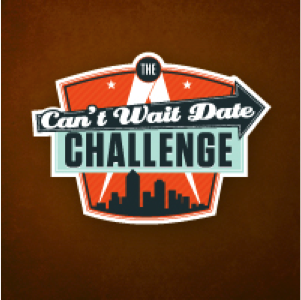 That desire led Katie to MarriedPeople's Ted Lowe.  Many parents of kids with disabilities need help connecting with each other. Katie wanted to give these parents something that would keep them focused on each other and with a tool that would facilitate constructive and encouraging conversation. Ted introduced Katie to the Can't Wait Date Challenge Kits and Woodmen Valley Chapel began using them in conjunction with their Access respite events. As parents dropped off their children at respite, they were handed a CWDC script to go through together and during their time without their kids. Katie shared in The Orange Conference workshop that the response was immediate and rejuvenating to the whole ministry. Parents were again going on dates (rather than running independent errands). And more importantly, the spouses were arriving at pick-up giving evidence of a positive and uplifting time together.
"We realized that these parents had forgotten how to connect. They didn't even know what to talk about aside from managing life details, usually related to the complex needs of their children. And many of these spouses had forgotten how to laugh. The 'Can't Wait Date Challenge' questions gave our couples fun conversation starters. And for the first time, husbands and wives were focused on each other. And we saw this in their eyes and attitude when they arrived to pick up their children from respite. I honestly had no idea that adding this simple tool would have such a huge impact on the families and in our entire ministry."  ~ Katie Garvert
Katie Garvert is the Access Ministries Coordinator for Woodmen Valley Chapel in Colorado Springs, Colorado. WVC currently serves 70 individuals affected by special needs. Over the past eight years, Katie has helped WVC establish special needs inclusion programming over virtually every age group and stage of life for this multi-site church. The Access ministry hosts a parent support group, regular parent respite events, sibling retreats and summer camp experiences for children and students with special needs. Prior to joining the WVC staff, Katie was a special education teacher in the Colorado public school system.
Originally posted on The Inclusive Church blog, May 6, 2013. Used with permission.
Follow Us
Stay connected to us and be the first to know about exclusive deals and upcoming events.