Understanding and Applying Vision
by Gary Fenton Read any book about leadership and the word vision is addressed throughout. For good reason, the strength of a leader is often tied to their ability to communicate and rally support behind their vision. But it is easy to misunderstand the definition and application of a church leader's vision. Every ministry leader […]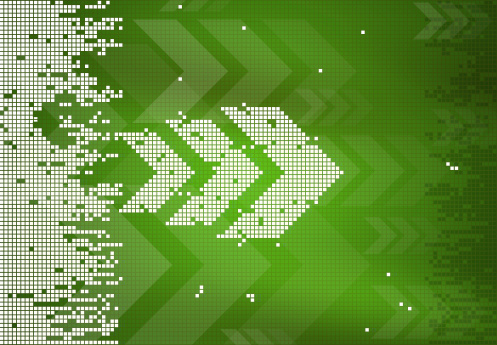 by Gary Fenton
Read any book about leadership and the word vision is addressed throughout. For good reason, the strength of a leader is often tied to their ability to communicate and rally support behind their vision. But it is easy to misunderstand the definition and application of a church leader's vision.
Every ministry leader has a vision for their ministry. Sometimes a ministry's lack of energy or a church's stagnate growth is attributed to the absence of a leader's vision. While some leaders are better than others at succinctly communicating their vision, they all have a picture in their mind of what they want their ministry to be and to become. A leader's vision may be that things never change. And the problem isn't that the leader lacks vision, the problem is that their vision doesn't produce an attractive or relevant ministry environment. When conflict arises on a church staff, it is nearly always because two ministry leaders have competing visions and not that either has an absence of vision.
Vision and strategy are different. Vision is what a leader wants the ministry to be or become. If vision is to be communicated, it must move from a mental picture to a word picture. The vision is the destination. Strategy is a tactical plan for how to move toward the destination. Developing leaders sometimes confuse strategy with vision, creating a plan that may or may not work toward fulfilling the vision. For example, a staff member may propose an event to intentionally attract unchurched families to the church campus. But what do you want to accomplish in the lives of attending nonbelievers? Do you want them to just show up? Or do you want them to take a first step toward becoming disciples? Vision driven strategy will always include plans to help newcomers return to the church where environments and mentors are waiting to disciple those same people. Conversely, many churches have the stated vision of reaching non-believers, yet their strategies (and church culture) only appeal to existing Christians. Vision must precede strategy. Vision without strategy is wishful thinking. Strategy without vision is simply a way to organize busy work.
You may have to ask a senior pastor to help you understand his vision. Invite the senior pastor to paint a picture of what the church looks like one year and three years from today. Without understanding his goals for the church, you may be running on a track parallel (or perpendicular) to your senior leader's goals. And when you understand your pastor's vision, you can shape the vision of your own ministry to support the bigger picture goals. It will be much easier to gain the mindshare of your senior pastor when you can speak his language, helping him to see how your ministry vision aligns with the overarching goals for the church.
Keep in mind that not all church leaders can explain or interpret vision well. They may struggle to put their goals into words. Other staff members and influential lay leaders may be better at vision interpretation than the pastor. Because there is always a subjective dimension to interpretation and application, it may help to seek the perspective of key staff and church members.
Learn about the history of the church's vision or mission statement. Sometimes a vision is a reaction to a previous (or ongoing) problem in the church. Occasionally, the official mission incorporates goals imposed by a pastor or a committee and without explanation. Understanding how the vision was formed can help shape its application inside your own ministry.
Design the events and environments under your leadership to support the big picture goals of the church. Use the vocabulary and imagery of your senior pastor's vision to describe the goals of your own ministry. When promoting your ministry within the church, begin with the end in mind. Talk about what you want to ultimately accomplish rather than focusing on what problem you want to solve. For example, invite prospective volunteers to make an eternal impact rather than draft workers to fulfill a state mandated childcare ratio.
Dr. Gary Fenton is the senior pastor of Dawson Memorial Baptist Church in Birmingham, Alabama. Gary blogs at www.CharacterPath.com and can be found on Twitter @CharacterPath.
Follow Us
Stay connected to us and be the first to know about exclusive deals and upcoming events.