The Happiness Advantage Book Study, Week 1
by Leslie Black-Galema I have a confession to make: I am in student ministry and I despise playing group games. I am "THAT" person that purposely and shamelessly gets "out" on purpose as to not have to continue playing. When I was in the 1st grade, my parents signed me up for T-ball. I remember […]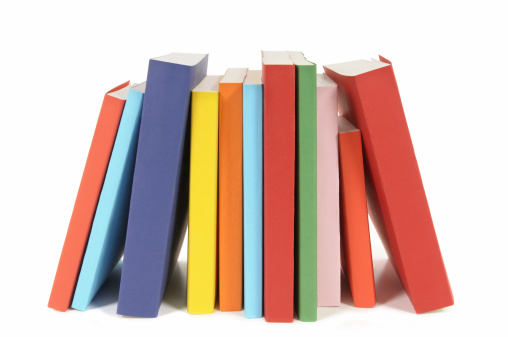 by Leslie Black-Galema
I have a confession to make: I am in student ministry and I despise playing group games. I am "THAT" person that purposely and shamelessly gets "out" on purpose as to not have to continue playing. When I was in the 1st grade, my parents signed me up for T-ball. I remember my first game! I wore my team hat, and jersey along with my anklet socks and cleats. I will never forget telling my parents that I didn't want to play anymore because my coach told me to "GO HOME!" I am just not built for competition.
Sure! I understand the concept of playing games—it gets us out of our comfort zone and helps us to get to know people we wouldn't usually get a chance to talk to. The truth is, I don't like games because it makes me step out of my comfort zone and I don't like to be uncomfortable! I have also learned that when I am willing to change my attitude and participate with enthusiasm, I always have so much fun and never regret doing so! I usually get to know someone who, like me, can be found playing in the dirt, picking dandelions, and turning cartwheels in the outfield, while the game is going on. My new, like-minded friend and I will spend the game laughing at each other and making the most of it!
These ideas of positive thinking and "making the most of it" are what Shawn Achor had in mind when he wrote his book, The Happiness Advantage. In this month's book study, we will pull up our front row seat as Shawn unpacks his experiences at Harvard University, where he has dedicated the last decade of his life researching happiness and positive thinking's effect on our personal and professional lives.
During this week's reading, we will dive into Part 1 and swim page by page into the findings that prove time after time to be a game changer in the lives of people who were simply primed to positivity and how it affected their performance. We will also be introduced to the first of seven principles of positive psychology that Achor believes will fuel success and performance at work.
Principle #1 The Happiness Advantage
Big Idea: Success doesn't make us happy, rather, happiness brings success.
While Achor gives plenty of data and research to back this up, he also gives examples of successful organizations that do this well. Google allows their employees to bring their dogs to work, Yahoo! has an in-house spa, and famed CEO, Richard Branson, has said that "more than any other element, FUN is the secret of Virgin's success." Smart companies cultivate happy experiences because it cultivates creativity. Fun leads to bottom line results! The best leaders use the Happiness Advantage as a tool to motivate their teams and maximize employee potential. Achor is clear that organizations don't have to be on the same level as Google to implement happiness boosters. It is true of all of us that we want to be valued and encouraged and that what we do is important! Valuing someone takes no money out of our budgets and delivers the same results!
Challenge
So what if you are like me, and thinking positively doesn't come so naturally, how can we start redirecting our attitudes? Achor gives several practical examples of ways to flex our happiness muscles, (pages 51-55).
Reflection/Prayer: When I was in college I took a class on Faith Development of the Individual. One day, our professor cleared the room of desks and tables and had each student sit on the floor with our legs folded and hands in our lap. We took a few minutes to sit quietly, and then she encouraged us as we inhaled to think "BE STILL AND KNOW" and as we exhaled to think "THAT I AM GOD." I have to admit that one lesson has served as a tool for me in so many situations in my life. I have never felt so peaceful and at rest with God than when we learned about reflection and prayer that day.
Find something to look forward to. Anticipating future rewards can actually light up the pleasure centers in your brain as much as the actual reward will. Get something on your calendar! For me, it's The Orange Conference! (No, they did NOT tell me to say that!) Going to Orange Conference each year has fueled me and allowed God to speak to me through other leaders and has reminded me WHY I am doing what I am doing!
Commit CONSCIOUS acts of kindness. Pick one day a week and make a point to commit five acts of kindness on purpose. What if we chose five volunteers from our team to love on each week to honor them for the sacrifice they make to keep this wheel of ministry rolling! It is always life-giving to give!
Infuse positivity into your surroundings. Think about your office or workspace. What feelings does it inspire? Make time to go outside, change your scenery and get a breath of fresh air! It's always fun to people watch or sit on a bench in a park and just breath in what God has created. I truly believe it evokes creativity in us and how we lead!
Exercise. Physical activity can boost mood and enhance our work performance by improving motivation and feelings of mastery, reducing stress and anxiety. Go swimming, take a dance class, go for a walk, run, play, stretch, jump rope—it doesn't matter as long as you get moving! In ministry, it is easy to feel like most of your time is spent on others. As a runner, what I have learned is that, for one hour every other night, I get to do something just for me! It has been a great stress relief!
Spend money (but not on stuff). Spending money on other people is called "prosocial spending," and it can boost happiness! Treat a friend to lunch, buy something for someone, or donate to a charity. Where your treasure is, there your heart will be also! Sure, it feels good to buy ourselves a new book we have wanted to read, or a new shirt we have had our eye on but nothing ever feels as good as giving something away. 252 Basics describes Generosity as "giving something away to make someone's day." It's fun and great soup for our souls to make someone's day.
Think Tank:
As you practice some of these exercises, I am interested in hearing how it made a difference in your mood or your attitude. If you practiced this with your team, what did you try? How did your team respond? What changes did you see over time?
Follow Us
Stay connected to us and be the first to know about exclusive deals and upcoming events.