Quiet Strength Book Study, Week 4
I believe the phrase, "running around like a chicken with its head cut off" is a common analogy for many in ministry. Busy weekends bleed into weekday staff meetings, programming preparation, rehearsals, and email writing. It's so easy to get caught up in the busyness of what we do that we neglect matters of the […]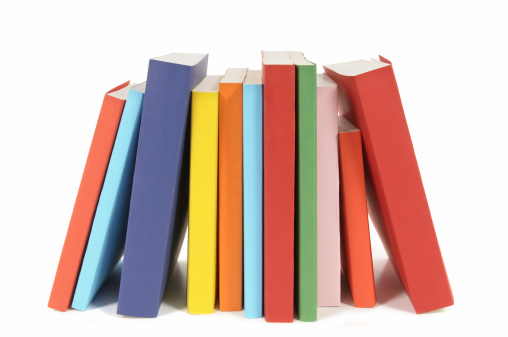 I believe the phrase, "running around like a chicken with its head cut off" is a common analogy for many in ministry. Busy weekends bleed into weekday staff meetings, programming preparation, rehearsals, and email writing. It's so easy to get caught up in the busyness of what we do that we neglect matters of the heart. I will never forget when I got my wake-up call to slow down a bit and prioritize. I was busy preparing for a huge family ministry event and "running around like a chicken with its head cut off"—all while my little boy was waiting for me to pick him up on early release day at school. After he patiently waited for an hour, I got a call from the school inquiring if someone would be picking him up. My heart sank—I had been so wrapped up in what I was doing that I had forgotten one of the people who mattered the most. I arrived to find a scolding look from the front desk clerk but a huge smile and hug from my six-year-old—thankfully. I held him tight, apologized, and he just looked up and said, "I knew you would come!" I'm so grateful that his faith in me didn't wane because I certainly had lost a bit of it in myself that day.
In the last chapters of Tony Dungy's book, Quiet Strength, we journey with Dungy on some of the lowest and highest points in his life. Even during the darkest days and the greatest triumphs, Dungy consistently displayed his faith and character that was instilled in him by his parents and mentors. Here are some of the key points to take away as you read these last chapters:
Team Matters: In the game of football, every player has a role on the road to the ultimate prize—a Super Bowl ring. Some men may get more press and glory, but it takes the efforts of each individual and his gifts to raise that Lombardi trophy at the end of the season. The same is true in ministry—each leader and volunteer has gifts and abilities that contribute to the team. It takes a united and synchronized effort to reach children, teens, and families in our communities. We need to be confident in our roles and do what we do best in order to have the greatest reach for Christ.
They're Watching You: Ministry is chaotic; a downright circus at times. How you react and respond in times of stress and distress will speak volumes to those you are trying to reach. I love Dungy's wisdom in the book: "I think there are times when I believe God welcomes the circus into our lives to give us an opportunity to show that there's another way to live and respond to things," (p. 189). Even in times of adversity and challenge, we can be a light for Jesus just by how we respond and react.
Guard Your Priorities: No doubt, we believe what we do is important; it can be life-changing for the people we serve and reach. But if we do great things yet sacrifice the things that are dear and important to us, what do we truly gain? Dungy may not have always gotten it right, but he has been a life-changing example for many in prioritizing his faith and his family. "Higher priorities, such as spending time with God and family, must not be afterthoughts jammed into your schedule. But doing so requires faith—faith in your preparation, faith in your outcome, and for me, faith that God is watching over me, even when I can't understand His plan," (Dungy, p. 247). At the end of the day, your example to others, in the areas of your own faith growth and time spent with your family, may be some of the most important messages you communicate to your team, your families, and you community; don't neglect these matters of the heart.
Think On This
How well are you working as a team in your ministry? How are you helping each person on your team develop and grow in their areas of service? How do you publicly react to the stresses and strains of ministry? What are you doing to assure that you're growing in your own faith? How are you guarding your time with your family and keeping them a priority?
Follow Us
Stay connected to us and be the first to know about exclusive deals and upcoming events.