Helpful OC13 Info: At Home or On-Site
Whether you're joining us in Atlanta this week, or following The Orange Conference through various Twitter feeds, our live stream, bloggers, or via this blog, here's some helpful and important information. ATTENDEES Remember to assign tickets, select breakouts and print tickets before arriving at on-site registration. Need help with any of that? Download Ticket and […]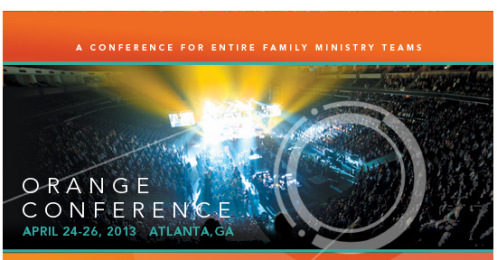 Whether you're joining us in Atlanta this week, or following The Orange Conference through various Twitter feeds, our live stream, bloggers, or via this blog, here's some helpful and important information.
ATTENDEES
Remember to assign tickets, select breakouts and print tickets

before

arriving at on-site registration. Need help with any of that?
(If you need to reset your username or password, click "Forgot password or username?" on the login page.)
NON-ATTENDEES
Download the iPhone App to keep the conference with you wherever you go. (insert App logo)
Follow our on-site bloggers for unique perspectives.
Watch our live stream at OrangeLeaders.com. It's also a good idea to sign up here for additional information and offers.
Follow 

@OrangeLeaders

on Twitter during the conference.
Follow The Orange Conference Twitter

hashtag, #OC13.

Check

Facebook

for updates and pictures.
PLEAE NOTE: If you attempt to reach any staff members between April 23 and 26, response will be delayed. We will be in touch with you as soon as possible.
Follow Us
Stay connected to us and be the first to know about exclusive deals and upcoming events.