OC13 Book Signings and Contests
For you lovers of the written word, we'll be hosting a few book signings with some of your favorite authors, and ours. They'll take place outside on the lower level in front of the buildings, for both the Convention Center and Arena. Thursday, April 25, 2013, AT THE CONVENTION CENTER 12:40 p.m. Andy Stanley (tentative) […]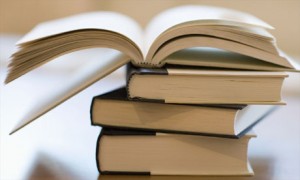 For you lovers of the written word, we'll be hosting a few book signings with some of your favorite authors, and ours. They'll take place outside on the lower level in front of the buildings, for both the Convention Center and Arena.
Thursday, April 25, 2013, AT THE CONVENTION CENTER
12:40 p.m.
Andy Stanley (tentative)
Ken Coleman
Kara Powell
4:55 p.m.
Jim Wideman
Craig Jutila
Carey Nieuwhof
Friday, April 26, 2013, AT THE ARENA
10:30 a.m.
Bob Goff
Doug Fields
Jeff Shinabarger
12:30 p.m.
Sherry Surratt
3:15 p.m.
Brad Lomenick
Perry Noble
This schedule is subject to change so please be flexible on-site.
Core Essentials Contest
Want to impact kids and families in public schools? Imagine challenging the students that you work with to go on a mission trip every day in their public school. This is Core Essentials Values. And they want to help you realize your dream.
Stop by their booth at OC13 to sign up for free coaching! The winner of each giveaway (children's and student ministry) will receive step-by-step coaching from the Core Essential Values team. Packed with enthusiasm and resources, a Re:Co (middle/high school) or a Core (elementary) Specialist will come to YOUR CHURCH for one full day. They will make their efforts custom fit to your needs. You can talk through the partnership one-on-one, have them present at your staff meeting, take them along to your partnering school, and more. The possibilities are endless, and so are the rewards.
They will even take care of their own travel expenses and arrangements within the domestic USA. Coaching is available between May 2013 and March 2014. For more information, click here.
OC Through Your Eyes
What does The Orange Conference look like to you? We want to see it through your eyes. Your experience is as unique as you are, and we want to be a part of it. And, we imagine, so do your friends, family and co-workers that can't make the trip with you. When you check-in at OC13 Registration, we'll provide you with a list of photo suggestions to use as a lens, but feel free to make it up as you go along. Who knows? We may even love one of your photos so much that we give you a gift for it, or use it on future promotional pieces.
Follow Us
Stay connected to us and be the first to know about exclusive deals and upcoming events.