5 Reasons Senior Leaders Will Want to Attend Orange 2013
Are you a senior leader within your ministry? You might be thinking this will be great for my family ministry team, but I'm not going to go to Orange Conference 2013. What you might not be aware of is that there's something in this for you. In fact, here are five ways you as a […]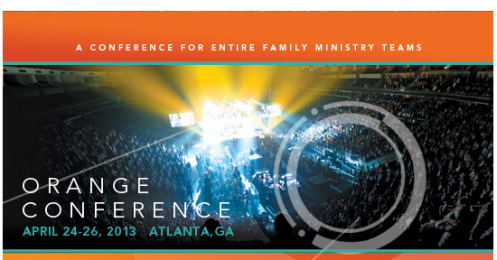 Are you a senior leader within your ministry? You might be thinking this will be great for my family ministry team, but I'm not going to go to Orange Conference 2013.
What you might not be aware of is that there's something in this for you. In fact, here are five ways you as a senior pastor, elder or executive pastor could benefit by attending OC13:
We have a senior leaders track dedicated to you. Jeanne Stevens, Tom Shefchunas, Jon Acuff, Brian White, Michael Lukaszewski, and I will be bringing you our best insights on helping you make progress as a senior leader.
Some of the best leadership voices will be speaking. This includes Andy Stanley, Reggie Joiner, Perry Noble, Jeff Shinabarger, Kara Powell, Doug Fields, Charles Jenkins, Bob Goff and more—because we are committed to your leadership.
Network. Network. Network. You are going to be in rooms with ministry leaders who are a doing what you do all week. There is no better time to network than now.
An aligned team is an effective team. You certainly can't become an Orange church without having an aligned team. And the truth is you can't become an effective church without having an aligned team. So, when you come to Orange Conference you'll be able to process what you're learning about senior leadership and families with your entire team. As a result, you'll be able to run faster in the same direction together.
You speak to families every week. If you think about it, most of the people you speak to on a Sunday morning are part of a family. So, if you still think family ministry isn't for you, think again. If most of the people you speak to on a Sunday morning are part of a family, and most of the people you seek to reach have some connection with family, why not get better at connecting with families? They'll thank you for it.
It's not too late to attend. If you want to register, click here. If you want more information on the senior leaders track click here and select the track from the dropdown menu. And if you're a senior leader who has been to an Orange event before, leave your comments below.
Follow Us
Stay connected to us and be the first to know about exclusive deals and upcoming events.