OC13: There's an App for That
Now The Orange Conference fits in the palm of your hand! This iConference experience will help attendees prepare for their time at conference, equip them on-site and allow them to rate their sessions afterward. Even those not attending the conference can still have hours of fun with the app. Features include: View the full conference […]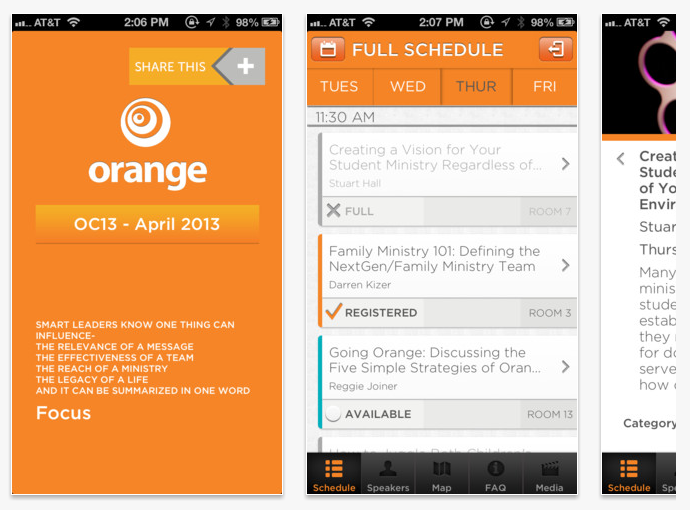 Now The Orange Conference fits in the palm of your hand! This iConference experience will help attendees prepare for their time at conference, equip them on-site and allow them to rate their sessions afterward. Even those not attending the conference can still have hours of fun with the app.
Features include:
View the full conference schedule, your personal schedule and track schedules.
Change workshop and breakout sessions.
Evaluate workshop and breakout sessions.
Post to Twitter and Facebook to tell the folks back home what you're up to.
Read up on conference speakers.
Access the venue map.
Watch live feed from the conference.
At this time, The Orange Conference app is only available for the iPhone. Search "Orange Conference" in the App Store and it should pop up as the first choice. Download, explore and enjoy!

Follow Us
Stay connected to us and be the first to know about exclusive deals and upcoming events.