Quiet Strength Book Study, Week 2
I love it when I can look back and see how God was at work throughout my life—especially in those times when I wasn't very patient with His timing. One of those times was early in our marriage, when we found out we were pregnant with our second child; the timing was less than perfect […]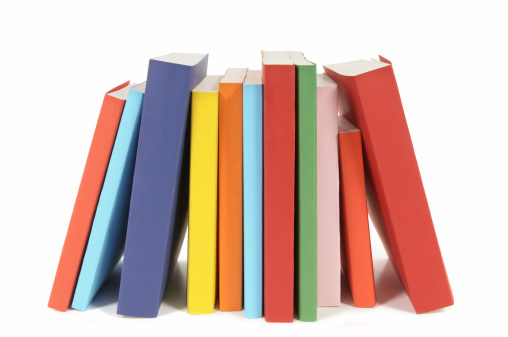 I love it when I can look back and see how God was at work throughout my life—especially in those times when I wasn't very patient with His timing. One of those times was early in our marriage, when we found out we were pregnant with our second child; the timing was less than perfect to say the least. We thought we were doing everything right to prevent any unexpected little ones as my husband had just started graduate school and I was supporting our family on a minimal ministry salary. Yet, our daughter (and God!) had a very different plan. Our daughter decided to arrive two weeks early—right in the middle of finals—and my husband's professors really didn't have a lot of sympathy that his wife was having a baby; he still needed to show up for his exams. In the months to follow, we had no income coming in and somehow we always had just enough money to pay our rent, bills, and put food on the table. We questioned and wondered why God had us in such a difficult situation during that year. Then a light—graduation arrived and a job that has since opened so many doors in our lives. Looking back, I can now see how God was in the middle of our plans, working on His way and not our way.
It's those virtues of trust and patience that can challenge us while at the same time, inspire us. In the next four chapters of Tony Dungy's book, Quiet Strength, readers see how God had a perfect plan laid out for Tony in the NFL (and in life), even though it wasn't easy to see as he was walking through it. Like so many of us, Dungy wanted to "make it happen" when God was teaching him to sit back and let Him do the work. As you read through these chapters, here are some takeaways you won't want to miss:
Now and Forever: On page 57, Dungy quotes Coach Chuck Noll's wisdom to him in this, "Football is what you are doing right now, but it's not your life's work. You've got to continue to prepare for your life's work." Sometimes it's so easy to get caught up in our ministry lives that we forget our life's work may be waiting for us to read a book to them at home or combing the stands to make sure we're sitting there to watch them score the winning goal.
Takeaway: Work hard, play hard. Don't forget to enjoy your life and the people in it.
Learn to Lead: Dungy had some incredible, godly men in his life as he learned to navigate the NFL and coaching. These men not only studied God's Word with him, they provided godly counsel and wisdom on how to lead with integrity. When Dungy became discouraged, these mentor leaders were able to help him learn to be patient and to wait on God's plan and timing—even when circumstances seemed grim.
Takeaway: We need mentors to help teach us how to lead and encourage us in both work and life.
Unexpected Doors: You never know where something might lead—especially when God is doing the leading. Dungy learned some valuable lessons when he met with one of his mentors, Tom Lamphere, as they studied the Book of Nehemiah together. First, Nehemiah's opportunity came in God's time, not his own. Second, Nehemiah prepared his mind and heart so he would be ready for God's timing, and finally, Nehemiah needed to prepare to take on problems, doubt, and adversity that came his way.
Takeaway: God opens doors that aren't always expected; embrace the unexpected blessings in life.
Think On This
How would you describe your "life's work"? How can you be more diligent about taking time for that work? Who are the people in your life who teach and model leadership for you? In what areas of your life do you need to be more like Nehemiah?
Follow Us
Stay connected to us and be the first to know about exclusive deals and upcoming events.