Life After Lead Small
Last year, your world was completely revolutionized by the brilliance of Lead Small. Your ministry is more effective. Your children are better behaved. Your car re-fuels itself, and you're losing weight without trying. Okay, maybe only some of that is true. But if you haven't read Lead Small, and you are a church leader who […]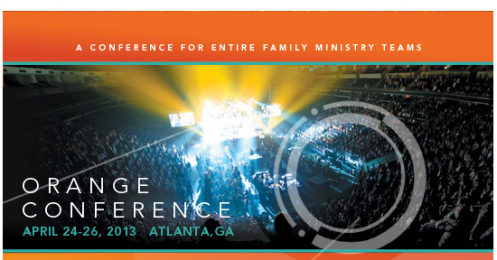 Last year, your world was completely revolutionized by the brilliance of Lead Small. Your ministry is more effective. Your children are better behaved. Your car re-fuels itself, and you're losing weight without trying.
Okay, maybe only some of that is true.
But if you haven't read Lead Small, and you are a church leader who is directly responsible for leading small group leaders, you are missing out!
For those of you who have already discovered the brilliance of Lead Small, you are probably wondering what's next. Maybe you even find yourself asking some questions that weren't addressed in Lead Small. Try some of these on for size:
How do I organize my programming around this idea of "doing for a few"?
What can I do to regularly inspire and train my small group leaders?
Is there a way to evaluate success in a relationally driven ministry model?
Where should I begin if I want to transition my church to be more small group driven?
If you can relate to any of these questions, we have something new for you at this year's Orange Conference. This year—for the first time—we've added a special breakout track designed specifically for leaders like you who work every day to create a small group culture at your church.
Here is a list of some of the leaders and topics that we think you will find especially helpful as you seek to take Lead Small to the next level.
Creating a Lead Small Culture – Heather Zempel
Spiritual formation happens best in the context of relationships. But how do you plan for something that's so organic? How do you organize around an idea that's this messy? Join Heather as she shares some keys to programming your ministry in a way that truly prioritizes for relationships.
Transitioning to a Lead Small Church – Sue Miller
Are you ready to take your church on a journey to start leading small, but you just aren't sure where to start? Join Sue, as we share from experience some strategies and best practices to help you make this transition without losing your sanity . . . at least not all of it.
Coaching the Lead Small Leader – Gina McClain
This session is driven by one belief: "The scope of your influence is determined by the success of your leaders." That means that nothing you do may be more important than how you recruit, train and develop small group leaders. Join Gina as she shares the secret of playing favorites as you take leader development to the next level.
Evaluating a Lead Small Experience – Adam Duckworth
When you lead big, it's easy to evaluate success. How many came? But when you organize your ministry to prioritize for relationships, you have to re-imagine the tools you use to evaluate and refine your weekly experiences. Join Adam to discover three keys to continually improving a lead small environment.
Oh yeah, and there's one more for those of you who haven't read the book . . . It's got the best title:
Leading Small – Terry Scalzitti
So, you've been asked to lead a group. But what does that mean? Are you a teacher, parent, friend or counselor? Join Terry as we explore five strategies that will help every small group leader encourage authentic faith in your few.
If you haven't signed up yet to join us for OC13, we'd love to see you there. As you can see, we'll be talking a lot about Lead Small, and you are a vital part of that conversation. Register now at www.TheOrangeConference.com.
Follow Us
Stay connected to us and be the first to know about exclusive deals and upcoming events.