YouLead Feature: Deep & Wide by Andy Stanley, Book Preview
One of the most popular features of YouLead are the Book Previews. These are articles that summarize a popular book, and illuminate interesting points covered extensively in the book. When YouLead staffers write these Book Previews, they also take care to tie-in how points made in the book correspond with the Orange Strategies. Below, are […]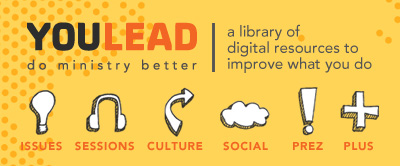 One of the most popular features of YouLead are the Book Previews. These are articles that summarize a popular book, and illuminate interesting points covered extensively in the book. When YouLead staffers write these Book Previews, they also take care to tie-in how points made in the book correspond with the Orange Strategies.
Below, are a couple of excerpts from a new Book Preview for Deep & Wide by Andy Stanley.
BOOK PREVIEW
Deep & Wide by Andy Stanley
ABOUT THE AUTHOR
Andy Stanley is the senior pastor of North Point Community Church in Alpharetta, Georgia, and he's an incredible communicator. He has spent the last 13 years communicating in a style that helps people apply truth to their everyday lives. He has authored more than a dozen books on leadership.
THE SECRET SAUCE (THAT MAKES THIS BOOK GOOD)
In Deep & Wide, not only do we learn the history of North Point Community Church, but Stanley takes a look back at the history of the Church—the Church Jesus commissioned us with over 2,000 years ago. Did you know that through the course of history, what was once intended to be a gathering of people united by a common purpose, became instead a physical location? "What began as a movement dedicated to carrying the truth of Jesus Christ to every corner of the world, had become an insider-focused, hierarchical, ritualized institution that bore little resemblance to its origins." (Deep & Wide, p. 63)
THINKING ORANGE – HOW IT EXPLAINS OUR CORE PHILOSOPHY
Deep & Wide is a book that challenges us to rethink the way we are doing church.
As Reggie Joiner says:
"Our jobs are clear: We have to keep the wicks trimmed, the light burning and the lampstand in its proper place. If the light begins to dim, we must immediately move into action. God's intention is for the Church to be placed strategically in culture in order to show Himself to the world. Anytime the Church becomes ineffective in its role to illuminate Christ, it must rekindle and reinvent itself around its core purpose."
Are you a church that has lost its focus? Have you moved the lampstand to shine light on things that are not nearly as important as illuminating Christ? Are you a church for the churched? Or are you willing to be a church that unchurched people love to attend, a church that is committed to strategically reach those that are far from God?
"Maybe some churches have lost influence with their communities because they no longer focus on what attracts the hearts of people." – Reggie Joiner
Developed by Orange, YouLead is designed to develop the leadership skills of yourself, your team and your volunteers. It centers on answering three basic questions: What can I do to continue learning as a leader? How can I be intentional about connecting with my volunteers consistently? What can we do to stay on the same page as a team? We do this by creating materials that can be digested in 20 easy minutes. Click here to learn more about a subscription to YouLead.
Follow Us
Stay connected to us and be the first to know about exclusive deals and upcoming events.