Sticky Teams Book Study, Week 2
This was a big week in the world of high school swimming here in Colorado: Not only was it the state championship meet, it was also the final high school competition for Olympic gold medalist, Missy Franklin, to compete for her high school. You might wonder why such a decorated swimmer would want to continue […]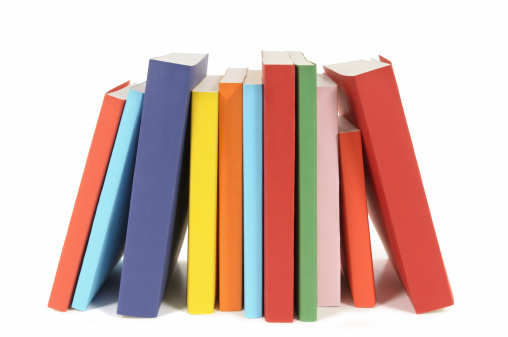 This was a big week in the world of high school swimming here in Colorado: Not only was it the state championship meet, it was also the final high school competition for Olympic gold medalist, Missy Franklin, to compete for her high school. You might wonder why such a decorated swimmer would want to continue to swim for her high school team. As one might obviously guess, Missy swept the events that she competed in but when interviewed, she downplayed her record-setting times and medals with tears in her eyes and told reporters that the best part of the weekend was her team winning the state title. She was honored to do her part and to share in a state title celebration with the girls she swam with before she became famous. As fun as it is to win that single event, there's something quite special when you can win as a team.
Part 1 of the book, Sticky Teams, is jam-packed with the traditions, policies, and structures that can tear a church apart. These types of roadblocks can crush the unity of your board and leadership, which ultimately trickles down to an unhealthy church. Like Missy Franklin, our "wins" at church are much more sweet when we experience and celebrate them as a team; with people we are relationally connected to in working toward and serving a common purpose. This section of the book covers a huge amount of valuable information that you won't want to miss so make sure you dig in and take good notes! Here are a few of the highlights:
Healthy Boards: Your church board is an integral part of your leadership team and can either be a catalyst for health and growth or a deterrent to either or both of those things. Osborne covers five issues that can stifle unity for a church board:
Meeting in the wrong place: Consider taking your meeting to a home rather than always sitting around a cold table.
Ignoring relationships: Don't forget to tend to each other—it's easy just to let "business" run the meetings and forget about the needs of people.
Not meeting often enough: Consider getting together exclusively for fun or team building outside of the usual business meeting.
Constant turnover: Don't necessarily put limits on time served; allow for a time period when everyone can evaluate if a board member should continue and don't put tight restrictions on how long one can serve.
Too many members: Huge groups tend to have difficulty communicating and limit change and innovation; keep your board to 12 or less.
Team Players: There are a lot of variables when considering who you want to be part of your leadership team, and Osborne provides great suggestions and elements to grapple with when putting together a staff team. You want folks on your staff like Missy Franklin: individuals who work hard to do their part but also understand the importance that their efforts are part of a bigger picture. While "silos" may produce one outstanding ministry in the church, they also fuel turf wars and unhealthy environments. Recruit teams that are dedicated to excellence because they know no matter what their role, they're a significant contributor to the health and growth of the church.
Clarify Roles: It's pretty difficult to be successful or thrive in a position when you're unclear what your role is. Imagine if you were on a swim team and you just swam up and down the pool, unsure of which stroke you were supposed to do, length you were supposed to swim, or time you were expected to meet. You would probably end up with a few strong swimmers but not a state title—that takes team members clearly understanding their roles and the expectations for meeting goals. Make sure your board, staff, leaders, and volunteers know their role so they can be successful and your church can be unified in serving God, each other, your church, and your community.
Think On This
How well do you know your church board? How can you work at building a stronger relationship with your board? When it comes to your church staff, do you feel like you're part of a team or are you a silo? How can you encourage a team atmosphere for your staff or volunteers? How clearly do you understand your role on staff? What would help you clarify your role better and how would that change, if anything, what you're doing currently in ministry?
Follow Us
Stay connected to us and be the first to know about exclusive deals and upcoming events.