Capturing Wonder, Discovery and Passion
While I was at a park the other day, I stood back and observed the families that were there enjoying the day. I watched one little girl shout to her friend how excited she was because she was sitting across from her. A little boy waved his arms wildly about as he skipped down the […]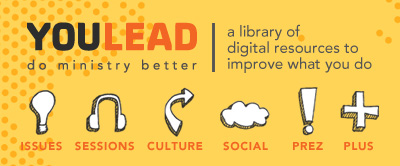 While I was at a park the other day, I stood back and observed the families that were there enjoying the day. I watched one little girl shout to her friend how excited she was because she was sitting across from her. A little boy waved his arms wildly about as he skipped down the sidewalk. And, another child shouted out her ABCs as loud as she could from the playground swing.
I laughed thinking about the looks I'd get if I shouted out at a friend how excited I was that I was sitting next to her, if I skipped down the sidewalk with my arms flailing, or sang a song loudly for all to hear. Not exactly typical adult behavior. However, it IS typical child behavior.
Watching these childhood moments made me stop and consider the unique opportunity we have to impact the lives of the children and teenagers we serve. There is nothing like seeing the natural curiosity that fills our preschoolers' minds, the excitement in children when the Jesus of the Bible becomes personal, and the deep desire our teenagers have to live a bigger story.
We have the chance to incite wonder, provoke discovery and fuel passion.
"What if children grew up amazed with the WONDER of their heavenly Father and how much He loves them? What if they understood God is big enough to handle whatever they will face in life?"
"What if children were provoked to pursue a lifestyle of DISCOVERY, where their identity is determined by a personal relationship with Christ and they are guided by His Spirit?"
"What if kids developed a sense of passion that mobilized them to do what Jesus did on earth? What if they understood they are designed to personally participate in God's story to show His redemptive plan to every generation?" (Excerpt from Think Orange.)
We can easily get so caught up in the things we need to get done, that we forget why we're doing them.
It reminds me of a scene in the movie, Rise of the Guardians, when Jack Frost asks North, "When was the last time you guys actually hung out with kids?" And North (aka Santa) replies, "We don't have time for . . . kids."
In the midst of prepping supplies, preparing to give a message, working on budgets, or any of the number of things that need to be done to make Sunday happen, sometimes we forget. We forget why we are doing this, we forget whom it is we are serving, we forget what is at stake.
We can be in a room full of children and students and still not really know them. If we are to remain relevant to this generation, then the only way to do so is to spend quality time with the kids and students we are serving, to really know them. Only then, can we best communicate to them a message of restoration and redemption.
To hear more about Wonder, Discovery and Passion, check out Reggie Joiner's podcast in the YouLead library along with additional leadership resources. And if you're not a subscriber, find out more info on YouLead at https://www.WhatIsOrange.org/youlead/.
Follow Us
Stay connected to us and be the first to know about exclusive deals and upcoming events.