Sticky Teams Book Study, Week One
When I graduated from college, I couldn't wait to join the staff of a church that I had interned for my senior year. During my internship, I had not only learned a lot about ministry, I also left to finish my last semester of college with the same sadness I would have felt leaving my […]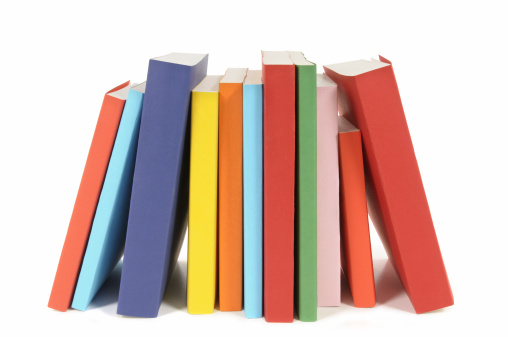 When I graduated from college, I couldn't wait to join the staff of a church that I had interned for my senior year. During my internship, I had not only learned a lot about ministry, I also left to finish my last semester of college with the same sadness I would have felt leaving my own family. Being part of my first church staff felt just like that—a family. We definitely were a group of strong personalities, passionate about what we were doing and the people we served. We didn't always agree and there were some heated debates on occasion but, at the end of the day, we were united in our mission as well as our commitment to God and each other. During my nine years on staff, I experienced a healthy, growing ministry and leadership team that grounded me and gave me the foundation I would need to have when I experienced teams that weren't so strong and cohesive. Even today, although many of us have moved on to different places, we continue to stay connected and serve each other in accountability and friendship from afar.
That's why this month's book study is one that is so critical for church leadership teams. In Larry Osborne's book, Sticky Teams, we'll explore the various elements that make up three key areas essential for building effective, healthy, and dynamic leadership teams. This week, we'll explore the one thing that can't be left to chance: The Unity Factor.
Make Unity a Priority: Most church leadership teams include a variety of personalities and perspectives. So, you can't just hope that your team will one day be a tight cohesive unit—you'll actually have to work at it—every single day. Osborne emphasizes that unity must begin at the board level; as the board goes, so does the church. In order to have unity and experience growth, an environment needs to be established that breaks down any turf wars, divisions, and bitterness of the past in order to move forward.
Define Unity: This isn't always easy and it can look a bit different for each church leadership team. Osborne gives readers three areas in which to start:
Doctrinal Unity: This means that your leadership is in agreement with your church's statement of faith. This means that there may be theological or political things that people differ on, and that's okay. A pastor I once worked with called it "negotiables and non-negotiables." There are things (in a statement of faith) that you go to the mat for; then there are things that are more a matter of opinion or taste, and we agree to disagree. This idea was made clear from day one and it created an environment that was not only unified, but also one that was safe—we knew we could disagree yet still love each other and serve together.
Respect and Friendship: This doesn't mean that everyone on your staff has to be your "BFF." What it does imply is that your team isn't just cordial in passing, that you don't leave a meeting feeling like you've just spent hours with a room full of strangers. It's about building relationships so when storms blow in, you can weather them together because you've got each other's backs.
Philosophical Unity: This is coming together as a staff in relation to priorities and methods of ministry. Like doctrinal unity, not everyone is always going to agree on every aspect, but to have unity you have to be able to peacefully come to consensus. It means that everyone needs to be effectively working together toward the same goals.
Think On This
How would you currently rate your relationship with your church board or elders? At your church, what would you say are doctrinal "negotiables and non-negotiables," and how is your leadership communicating those to your team? How are you actively cultivating and growing relationships with other members of your church leadership team? What would you say the top priorities are for your church and are they communicated to your leadership team?
Follow Us
Stay connected to us and be the first to know about exclusive deals and upcoming events.